Channel integration: Twitch is now available in SonoSuite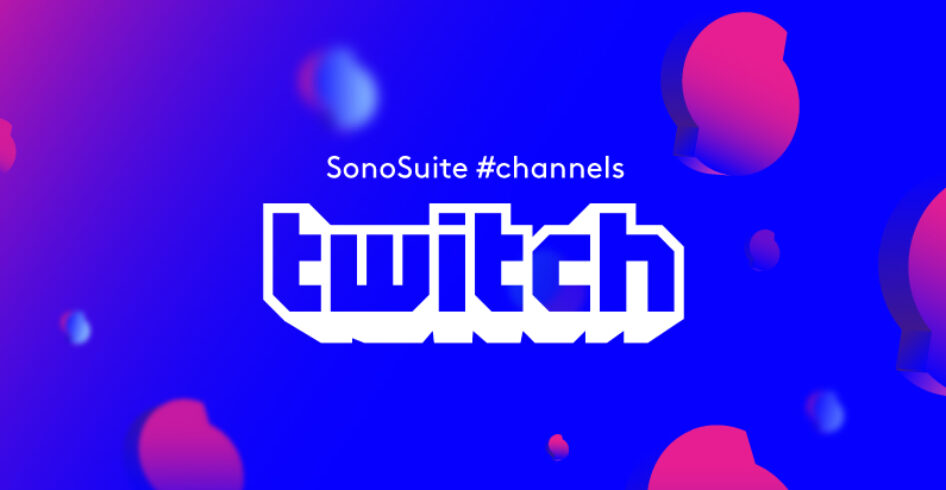 Twitch, the world's leading game streaming service offering plenty of opportunities for showcasing music-related content, is now an integrated channel in SonoSuite's platform.
The live-streaming giant that a long ago captured the attention of gamers worldwide, now is also a space for creators sharing licensed music in their live streams and independent musicians that want to get discovered by the platforms' thrilling community.
SonoSuite partnering with Twitch
We're excited to announce that our partners can now use SonoSuite's white-label SaaS solution to upload their music catalog to Twitch and help their artists to reach audiences across the globe.
Music in Twitch
Twitch is rapidly growing – so far there are over 7 million unique creators worldwide streaming on the platform each month and counting – and constantly expanding its opportunities to deliver content that goes beyond gaming.
With an average of 30 million daily viewers per day, creators have the perfect excuse to unleash their creativity and grow their audience with the use of licensed music.
During the past year, the Amazon-owned platform experienced an unprecedented growth in the consumption of music-related content, especially after officially rolling out its very own Music Directory.
The videos within this category include content that expands from best live performances, music production, events and other music-related content by artists.
In January 2021 alone, Twitch users watched over 24 million hours of videos included in the "Music and performing arts' category". That means, an astonishing 428% increase year-on-year.
Someway, Twitch has turned into a virtual stage where producers, artists, and songwriters -as music copyright holders and acting as creators- share their own licensed music live with millions of viewers, expanding their fan base and, at the same time, monetizing their content.
Creators who have a Twitch affiliate or partner status can run ads and invite viewers to subscribe to their channels, and receive tips from fans, the so-called Twitch Bits.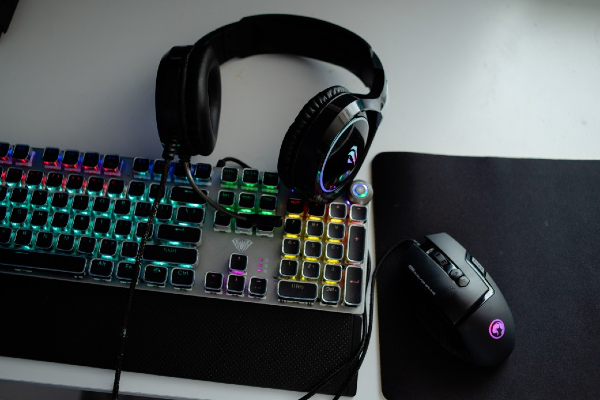 Twitch for independent music businesses: record labels, aggregators and more!
Music is one of the key ingredients for live streaming. Twitch broadcasts aren't the exception.
More and more creators are introducing music to their live gameplays.
To cover that need, Twitch is offering users the option to use copyrighted music from its library.
Here's where record labels, aggregators, publishing companies, songwriters and any other music distribution business holding rights for specific pieces of audio content come into the equation.
Soundtrack by Twitch: The ultimate tool for gaming creators using licensed music
Back in October 2020, Twitch unveiled a feature called Soundtrack (Beta), which gives creators the option to use licensed music within their live streams.
Users can select the songs from a collection of curated right-cleared music, allowing them to live stream worry free without receiving copyright strikes, DMCA notifications from rights holders or having their audio being muted.
This music library features playlists and stations with songs curated by Twitch music experts and which have previously been agreed to be used inside the platform after licensing deals with the right music owners (record labels, publishers or distributors).
Music right owners can submit their songs to be handpicked by Soundtrack's team to be featured on these dedicated playlists. Streamers can then select some tracks or listen to specific stations for a more radio-like experience.
Music featured in Soundtrack is only available for live Twitch broadcasts. On-demand videos of live streams (VODs and clips) don't include the featured songs, just audio from the streamer speaking during the recording. Instead, Twitch Radio hosts music from live streams on a different broadcast feed.
Soundtrack by Twitch also includes a promotion feature that allows viewers to discover the artists behind the music piece playing during a live stream.
When using licensed music from Soundtrack's collection, an overlay on the stream shows information about the song and the artist, as well as a Linkfire link that directs the user to the artist's channel on Twitch or his/her profile in other music streaming services like Amazon Music or Spotify.
All the above represent a great opportunity for independent record labels, aggregators and other music businesses as they can easily get their music catalog uploaded on the platform and legally be used by millions of creators around the world.
From now on, our partners can expand their music business and send their catalog to Twitch through SonoSuite's platform, reaching in that way, millions of music lovers around the globe.