The gender gap in music streaming platforms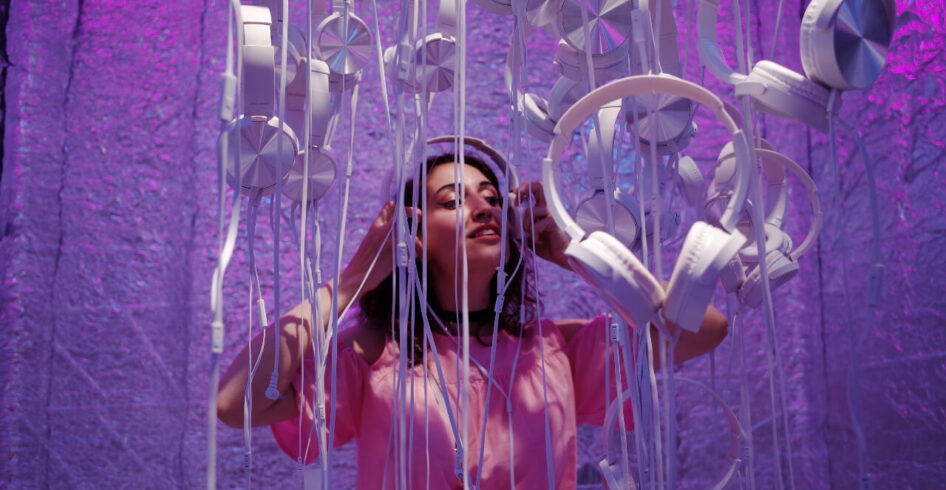 If you've been paying attention to what's been happening lately within the music industry, you've probably noticed that there's been a lot of actions to raise awareness about the gender gap. Since SonoSuite is a big supporter of these actions, we wanted to pay attention to this important issue on our blog as well. This time, we're focusing on how some music streaming platforms are showing their support to women in the music industry.
If you've been asking yourself the question: ''If there are less female artists in the music industry, do they have lower streaming numbers than male artists?'' The answer is yes.
Fortunately, this year, there seems to be a big amount of attention for women in the music industry, even before International Women's Day. Women help each other out more and get higher positions, but they still have a long way to go to reach equality when it comes to the number of male artists in the music industry and the way women are being treated in this business.
Not all music streaming platforms paid the same amount of attention to the 8th of March, but below you will find a few relevant actions taken by some popular streaming services to support women.
The streaming gender gap on Spotify
Checking Spotify listeners' statistics and gender demographics on Everynoise, site where you can find an automatically updated overview of the popular DSP's listening patterns by gender, we see that:
Only 23.2% of all Spotify listeners stream music from female or mixed-gender artists.
44% of listeners on Spotify identify themselves as women.
Women stream 32.3% from female or mixed-gender artists and men stream only 18.1% from female or mixed-gender artists.
There's an interesting difference between streaming from a personalized playlist (Discover Weekly), a curated playlist by Spotify's editorial team or choosing your own music to listen to – and how many female or mix-gender artists Spotify users tend to listen to.
When we put all genders of Spotify's listeners' statistics together – at least the ones that have given that information – we find that when listeners choose their own music, they listen to 21.8% music from female artists.
This is actually less (1.4%) than putting it together with curated playlists.
When they use personalized Discover Weekly playlists, they listen to 20.3% female artists.
But if you compare it with letting them choose their own music themselves, listening to Discover Weekly lets them end up with listening 1.5% less to female/mixed-gender artists.
So, how can Spotify help decrease the gender gap? Spotify' statistics show that when listeners play Spotify playlists that are curated by its own editorial team, they listen to 26% music from female artists. This is 4.2% more than when they choose music themselves.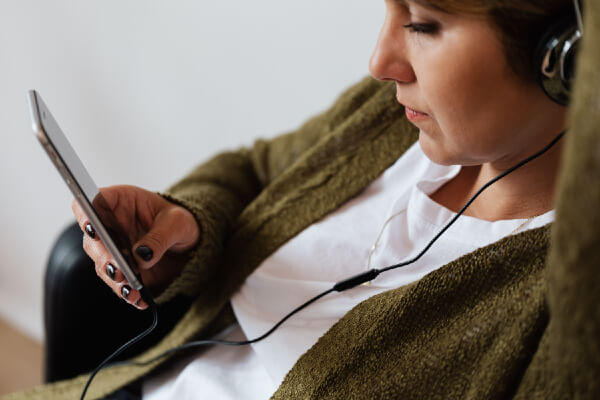 Deezer focuses reducing the gender gap in music genres
While Spotify focuses on pushing streams for female and mixed-gender artists, Deezer seeks to increase gender gap awareness and how to reduce it when it comes to music genres. Deezer has launched two special features available on its app to do so.
The first feature provides easy-to-share insights (like swipeable cards and interesting facts about female artists) to reduce gender gap and increase the representation of women in the music industry.
The other option launched by Deezer to promote female artists is a new series of curated playlists like a '100%' playlist series to only play female electronic music artists or the ''Women behind the music'' playlist.
This feature highlights songwriters, producers and musicians who are responsible of creating international hits.
Each one of them has her own playlist featuring some of the most popular songs she has contributed to.
Deezer has also shared some statistics to show gender differences in Top 100 songs of the most popular genres (remember: it does not say anything about songs or genres that are less popular than that, but it's probably still quite representative).
Percentage of female artists in the Top 100 songs of the most popular music genres:
Pop – 42%
R&B – 39%
Soul – 26%
Alternative – 15%
Country – 15%
Jazz – 14%
Classical – 11%
Hip Hop – 7%
Rock – 7%
Electronic – 4%
Boomplay app launches a new section to celebrate women's excellence in music
Boomplay Music, Africa's leading music streaming platform and one of the channels integrated to SonoSuite, has launched a mobile social campaign and updated social media pages to celebrate the contribution of female artists and DJ's, and business executive women in the music industry.
A new feature on the app has been unveiled, which includes a special section with the ''best female artists from around the world'' and a special curated playlist.
Head of marketing, Tosin Sorinola, also a woman, said that Boomplay will be rolling out more actions to support women in music in the coming year.