Grassroots movements and music communities stand up to the crisis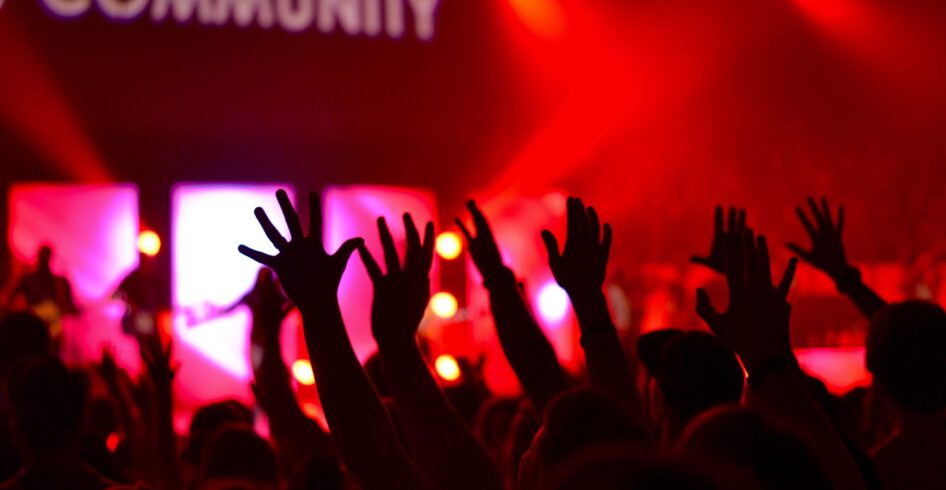 Berlin is globally recognized as the reference point for what is known as club culture. After the fall of the wall in 1989, the previously divided Germany saw its youth getting together under improvised dance floors spontaneously put together in abandoned and destroyed locations in the city. People from all backgrounds reunited to celebrate love and freedom, dancing tirelessly to the futuristic sound of techno and electro artists coming out of the black community in Detroit. Nowadays, techno music has been recognized as part of UNESCO "intangible cultural heritage", and Berlin's most iconic club, Berghain, has gained a status of providing work of cultural significance rather than mere entertainment, securing the same tax status as Berlin's concert venues. Moreover, Berlin's nightlife economy represents around $1.45b per year according to a recent study made by Club Commission Berlin. The COVID-19 pandemic now represents a huge threat to the whole scene.
As a response to the imminent crisis, Club Commission, together with Reclaim Club Culture and Franco-German channel ARTE launched an initiative called United We Stream, showcasing DJ sets and live performances from empty clubs such as Tresor, the KitKat Club and Suicide Circus to fans with the purpose of raising funds for clubs, venues and workers in the nightlife ecosystem affected by the pandemic. Since the launch of United We Stream in March 19th, the initiative has reached around €1m in funds, half of it being pledged within the first 24 hours thanks to fans' donations and merchandise sells. The initiative has also contributed to the Foundation Fund for Civilian Sea Rescue, who assist asylum seekers in the Mediterranean. 
The initiative has now expanded as far as the UK, Netherlands, Sweden, Spain, Austria, Georgia and beyond, with 43 cities, 416 artists, 111 venues and counting. In the UK, where close to 80% of grassroot venues are in danger of permanent closure, United We Stream was launched on April 3rd in Manchester, raising over £380,000 after reaching over 14 million viewers. 
Another initiative to save grassroot venues in the UK is the Save Our Venues campaign, launched by the Music Venue Trust, which has raised over £100,000 for individual venues within the first 48 hours of being online and also saw London Mayor Sadiq Khan pledge £450,000 to the Trust to help preserve venues in the capital.
United We Stream also arrived to Asia, with a 3-day program from May 29th to May 31st with a special weekend launch from Bangkok and Ho Chi Minh City. Additional destinations include Moscow in Russia and Tehran in Iran.
Mission: Music
One innovative initiative coming out of Boston is called "Mission: Music". With the goal of "using music to save music", the initiative led by Union Sound in Somerville consists of redirecting streaming royalties to the Boston Music Maker COVID-19 Fund, an artist relief grant program started by Newmarket Square community music workspace The Record Co. 
The first playlist curated through "Mission: Music" named Unbeatable, features original tracks from 22 Boston artists, where all streaming royalties are redirected to the fund. After going live on May 22nd, it has already raised over $100,000, providing small grants of $200 to 568 local artists.
—
These are just some examples of how music communities are organizing and stepping up to save their local scenes when efforts from their governments are insufficient to the challenging situation of venues around the world, and a clear demonstration of the strength and resilience of the sociocultural tissue that grassroot movements enable in local music scenes.
If you want to stay up to date with the latest news about the music industry and the independent music sector, please subscribe to our newsletter!