How to take your music aggregator business or record label to a higher level (of professionalism)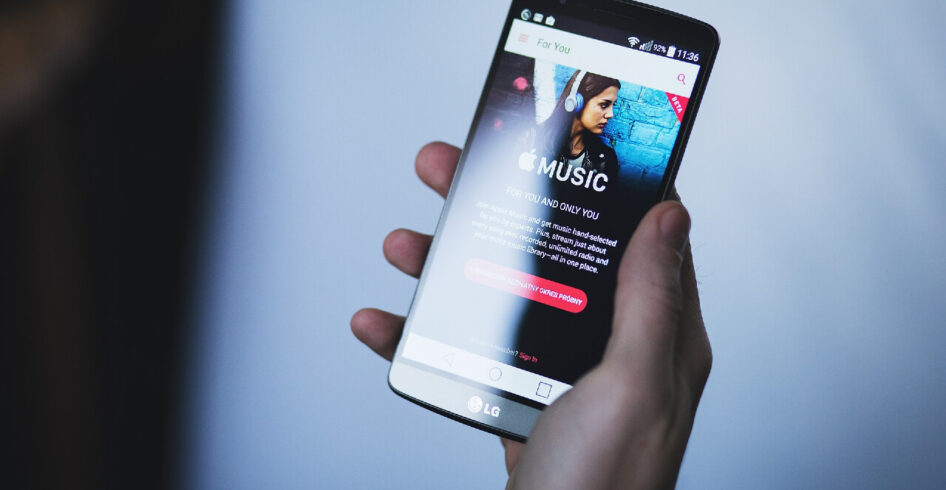 Even though buying physical records is still important to music lovers, it is increasingly less common. It seems to be losing out on the digital downloads, according to new music industry figures from Recording Industry Association of America about the first half of 2020. It is clear that the numbers of music streaming are growing. Digital music distribution is more important than ever before.
If music aggregators and record labels want to take their business to the next level, they need to work with qualitative music distribution platforms.
Music distribution companies are continuously evolving and offering artists, record labels and music aggregators ways to expand their catalogs to get new listeners from every corner of the world. If you have to choose a distribution service, it can be difficult.
In this article, we will provide you with usable information to make the right decision for a music distribution service.
What is a digital music distribution service and how does it help artists, music aggregators and record labels?
A digital music distribution service or digital music distribution platform is a service that artists, music aggregators and record labels can use to distribute their music, or the music of their clients to the Digital Service Providers (DSPs). DSPs are the digital stores, like iTunes, Spotify, Tidal or Apple Music.
There are two core roles of the distributing services — delivering record label's catalogs or independent artists to the digital stores, while collecting their royalties and paying back to the end users or copyright owners.
When choosing music distributing services, consider these things:
Choosing digital music distribution, physical music distribution or both
According to the figures the RIAA presented, the physical sales of CDs and vinyl decreased with a tremendous amount of 23% in the first half of 2020. Streaming services now makes up 85% of all revenue in the United States alone. The physical sales are only commanding 7% — just slightly higher than the 6% made by digital downloads.
So if you're choosing physical sales after all, you must be in it for the real music lovers. Some music aggregator services offer both digital stream distribution and physical distribution. Of course, you pay for this versatility as well. Make sure you choose a music aggregator that offers exactly what you're looking for.
If you are building up or scaling your music business, analyze your market and trends. Depending on your territories, physical printing might still be very popular. If you want to support your artist's catalog or local record labels, put offering digital marketing promotion or legal services on your wishlist.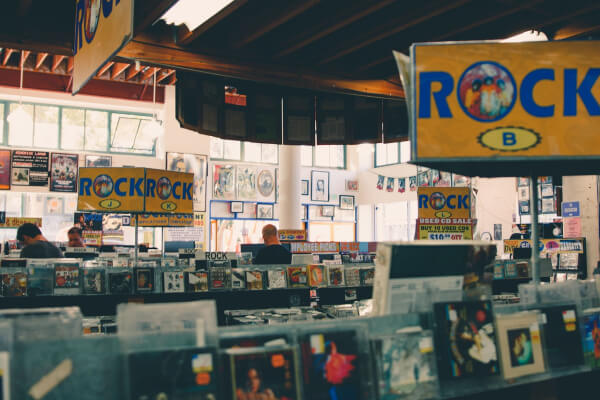 The business model of music distribution services
Depending on the business model of the distributing service and what features it offers is what makes the main difference between one distributor or another. Usually, a music distribution service asks for a fee or percentage upfront of the revenue from a stream or download of the music, or they let users pay a vast amount per month or year.
With Sonosuite, a white label platform, we do offer the possibility to choose the business model that best fits your needs: Set a custom business model for each one of them (pay-as-you-go, revenue share).
But since competition in this widespread market is growing, most of them have additional services like promotional features, beyond these basic aggregation services. Examples are: artist and label marketing and promotion, physical distribution, mastering and all those add-ons that an independent artist might need to engage with his/her audience.
Free music distribution services vs paid music distribution services
Of course there are music distribution services which will distribute your music for free. But you always have to ask yourself: why is it free? It's probably because their number of onlines stores a music aggregator can distribute to isn't that much, or because they have a lot of advertisements that are being played when the end user is listening to the music. But the most important questions are:
Do you maintain the rights over your music, is the music protected, how are the royalties paid out? is the software easy to use, how many songs can you distribute and how does the music aggregator handle fraud?
If you've recently started as a music aggregator, you might not have a direct contract with online stores (for example with the Facebook rights manager or Twitch). If you're using the SonoSuite platform to distribute music, you can either use your own contract with the online stores or use ours. As Merlin members, we guarantee a wide range of channels to distribute worldwide.
The amount of control you want to give your artists
Do you want your artists to upload their music directly, or do you – as a record label or music aggregator – want to maintain some control over it, before it gets published?
Do you want the music distribution service to pay out the royalties directly to the artist, or do you have the arrangement in your business model that the artist pays you a fee over each stream or digital buy?
SonoSuite offers full financial control for each client, by setting a custom business model for each one of them (pay-as-you-go, revenue share). You can also see a detailed list of all out payments requests, directly contact each artist if any issue arises and block payments if fraudulent activity is recognized by the platform. In this way, you will never support fraudsters.
In order not to infringe any copyrights, artists can not distribute whatever and whenever they want. That's why music aggregators and record labels exist and play an important part to guarantee control over the distribution process before content arrives to the online stores. To back up music aggregators and record labels in this role, our Quality Control Department provides support and advisory about distributing the correct content on the right time, following the guidelines of the DDEX standards about metadata and each DSPs.
Which features do you need, and which features are you unnecessarily paying for?
Of course, you want to know how your music performs. For example, Spotify shows you the amount of track plays and lets you compare it with benchmarks. But it does not offer professional publishing administration and social video monetization. And if a technological issue appears, does it offer backup services?
SonoSuite gives you all the important insights, like checking your artist's performances anywhere, anytime. You can also access royalties generated data and get transparent reports.
Another important feature or service is content checking. Our dedicated team accurately checks all the content uploaded to the platform before its distribution, to comply with the store's content guidelines and to avoid copyright infringement. For more information about the features and how they work, check out this page.
Sync licensing
With sync listening, music distribution services can help you with collecting royalties from other media channels than streaming platforms to receive payments from content creators which use the music of your artists. For example on YouTube, Twitch, TV, film, video games, radio and TV stations.
At SonoSuite, we work together with third parties to support our clients and their end users, to protect and detect the legal usage of their content. We can tell when and where any song is played and provide the metadata that describes who owns the rights to each track. For example, we can find YouTube content ID's from users which have used music of the artist, so that the artist can monetize the user generated content once used.
How good is the customer service?
Some music distribution services have a great customer service, others have an unreachable one. We don't want to brag, but did you know SonoSuite is known for its outstanding customer service? Our multi-language and highly trained Support Team will solve all your doubts with personalized details anytime you need to help grow your business. We work with humans, not bots!
Choose a white label distribution software
If you don't mind using music distribution software where everything is marked with their label, then you won't need a white label distributing service. But do know that your artists may feel like you're less professional if you don't have your own 'owned' distribution software as a record label.
SonoSuite is a white label music distribution service: each customer can use its own custom webpage and personalize its own label for distribution. You can use our distribution technology, but you can put your own name on it and use your own domain. So everything you and the artists need, is all assembled in one dashboard, at one platform.
SonoSuite is the best choice for you, if:
You need great customer service
You prefer white label music distribution software
You want to provide independency to your artists to upload their music and catalog information
You want to have music uploaded to the most popular channels worldwide
You want to upload multiple tracks at once, with all the needed descriptions and push out automated marketing messages to inform fans
You want to use your own contract with DSPs or might need one (and we will provide it to you!)
You want to have full control of your business, royalties reporting and collection, metadata, and payouts
Want to know about all our features? Go to features.