Livestreaming, takedowns and the future of live events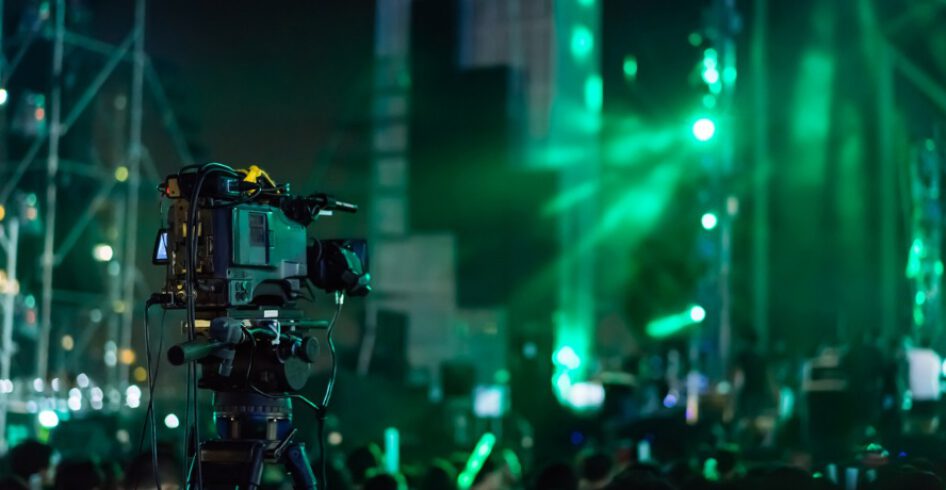 How many livestreams have you seen during the last months? Artists, labels, promoters and venues have turned to livestreaming on a wide variety of platforms and formats, experimenting with free access, donation tickets, live tipping, charging for access, pay-per-view and on-demand revenue models. Looking to stay relevant to their audiences, keeping a relationship with artists' fandoms and, of course, mitigating the huge impact that the COVID-19 pandemic and the subsequent lockdown and social distancing measures have had not only on the live sector, but also the future expected dip in public performance royalties which are usually paid within a 6 to 18 months lag. What has surfaced from this sudden massive interest in livestreaming is a clear understanding that both platforms that enable these broadcasts, collection societies and rights holders still have a lot of work to do in order to allow a healthy development of livestreaming as a properly licensed and monetized medium for everyone involved.
The digital transformation of the music industry has been following a certain pattern. First, technology companies and platforms develop new ways of consuming, sharing and using copyrighted material on the internet. Then, rights holders begin chasing those newly generated revenues relying on existing legislation or lobbying to implement new one (EU Copyright Directive). At the end of it, tech companies are forced to comply which those agreed legislations and act accordingly (i.e. content takedowns). During this process, users of such platforms (fans) are faced with restrictions to generate content with the music they love and share with their friends and networks, while rights holders face widespread use of their works that go demonetized. Just two weeks ago we were discussing how Twitch is enabling a new paradigm in artists' economics, now this week the Chinese company has seen a big influx of takedown requests by the music industry.  Let's take an in-depth review of the current state of livestreaming and the challenges and opportunities that could arise from it.
Rights, Royalties and Licenses
First we need to discuss the legal aspect. Livestreaming sits at the intersection of live performance and recording, specially if the streams are archived for later on-demand use. Depending on the use, a livestream can imply the acquisition of virtually every kind of license in the music industry (composition, master recording, sync), as Cherie Hu analyzes in one of her Patreon articles.
Public Performance
It is defined as the action of performing or transmitting a composition in public spaces such as radio airplay, TV broadcasts, live performance in venues like bars and clubs, and, last but not least, interactive digital streams. The public performance right is conceded to broadcasters after negotiating licensing deals with rights owners. Once the license is obtained, the platform (and its users) are allowed to transmit songs that embody the compositions included in the arrangement. These performances and uses generate public performance royalties, which platforms pay to Public Rights Organizations (PROs) like ASCAP, BMI, SACEM, PRS. These organizations will then distribute those royalties to songwriters and publishers.
However, when a master recording is publicly performed or transmitted, neighboring rights and royalties are generated from the use of that recording. Such rights are collected by organizations like SoundExchange and PPL, and then distributed to performing artists and the owners of the recording (most likely a record label).
Mechanical Royalties
When talking about mechanical royalties in the physical realm, we refer to the royalties paid for the right to reproduce a composition through the process of recording, manufacturing, and distributing the work (a label pays mechanical royalties for every vinyl record manufactured). When dealing with mechanical royalties in the digital realm, any time a user chooses to play a specific song on-demand — forcing a reproduction of the underlying composition — the streaming service pays out the mechanicals. That also means that the non-interactive streaming of Pandora, for example, doesn't generate mechanicals.
Sync
Since livestreaming involves the usage of music alongside video content, a Sync License is also applicable when the broadcast is made available for later on-demand view. To sync a song within a video, a license must be acquired for the composition and, if the recording is used, another license for the master. Unlike public performance, which allows users access to virtually use all music in the world, sync is treated on a case by case basis, which is why Sync is basically a whole industry on its own.
What can you livestream and where?
To answer this question we must consider a combination of: who is creating the content? Who owns the rights of the compositions and recordings embedded in that content? Is the content available as a one-time sporadic event or will it be made available for on-demand viewing? Is the platform hosting the content enabled by a license to do so? And finally, are those compositions and recordings included within those licenses?
Let's start by a simple situation, and explore the possibilities as we add complexity.
If an artist wants to do a livestream performing his/her own songs, all that is needed is for the platform to have reached an agreement with their respective publisher (if there's any), mainly for the purpose of being able to recognize the underlying composition and being able to report and pay back those royalties. So no risk of takedowns in this situation. However, if it's a user of such platforms that wants to do a livestream performing cover versions of existing compositions, the scenario is different. As noted by Cherie Hu, "While the likes of Facebook, Instagram and YouTube have licensing deals in place with major rights holders, which should technically free individual users from any liability around using that content, those licensing deals only cover on-demand content, not livestreamed content.". Thus, once a user makes the livestream available on-demand after finishing, it is most likely that they will receive a claim asking to provide proof of a license to use those compositions. Another possibility is for artists to go to specialized platforms that host and stream performings as their core business, therefore, they negotiate all licenses directly with the involved publishers. Some of these platforms include Maestro, Cadenza and Nugs.net (more options will be addressed below). Keep in mind that, as we noted above, if the livestream remains available to watch on-demand, mechanical royalties and possibly sync licenses start to apply. Such complications can be seen with Nugs.net's live broadcasts of Tedeschi Trucks and Bruce Springsteen. The artists' labels (Concord Music Group and Columbia Records, respectively) granted the platform only digital-download rights for live concert audio, with no on-demand streaming rights.
Next, let's look at one of the most common sources of pain and complains: livestreaming of DJ sets or any other use that implies master recordings. Usually, DJs don't have to deal with obtaining these licenses since it's the venues that pay for blanket licenses to have permission of doing public performance, and are the responsible for providing a list of every work that has been performed. However, in the livestreaming environment, they are faced with the obligation acquiring a license for every composition and recording to be used in the set before doing the livestream whether it is on Facebook, Instagram, YouTube or Twitch. In the middle of a pandemic, an immense number of professional and amateur DJs have been trying to bring  joy to the world by sharing their collection of mostly forgotten, outstanding music, a result of years and years of digging in record stores, digital stores and promotional channels. All of them have faced some kind of takedown or restriction (muting) of their sets. It is not only the case for DJs wanting to share their collection. We have seen cases of record store owners trying to showcase their particular catalog in order to push record sales that will ultimately benefit artists and keep their record stores alive, while providing viewers with a similar experience of telling the story behind each record, the connection between artists and all the implicit history behind a given release.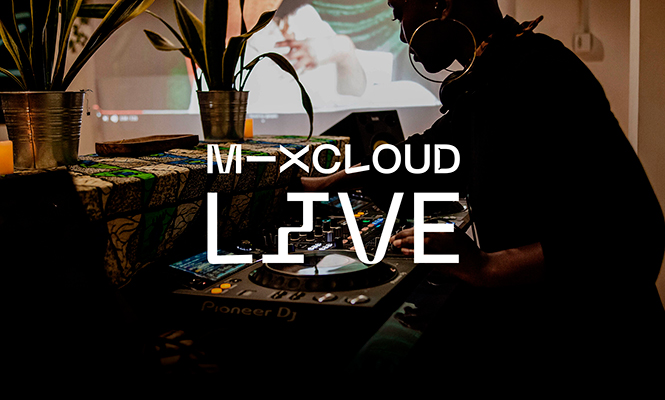 There are good news in this case. Mixcloud has been historically the place to go for this type of content (DJ sets and radio shows), having reached licensing agreements with a wide variety of major and independent labels and publishers, it has been the main platform that is able to pay royalties of songs used in DJ sets and radio shows while letting those shows remain for on-demand listening. They have release a Beta version of Mixcloud Live at the end of April, which allows DJs and users (who opt-in a Mixcloud Pro subscription) to livestream their sets or radio shows without the risk of facing takedowns. The anticipated release of the Beta version answers to that specific need from DJs, and its limitations can be seen under the legal complications we have analyzed above. By making those livestreams only accessible live (i.e., it is not archived once its finished), they are avoiding dealing with mechanical royalties and sync licenses (although they are working on this).
At this point, every major platform will be negotiating new licenses (plus the existing ones that they have not yet agree upon) with right holders to allow their users to create content that utilizes copyrighted material, while providing revenue and content claiming back offices to rights holders.
The Live Experience
After clearing out the legal side of livestreaming, most artists, labels and promoters now face the challenge of moving the experience of attending a live convert to the digital ecosystem. Virtual reality will play a fundamental role at providing tools for artists and promoters to imagine and create complete universes for their digital events. Travis Scott's concert on Fortnite has made a huge statement on what the music industry can achieve from partnering with the gaming industry.
Wave, market leader in interactive live experiences has recently raised $30M funding from Scooter Braun, Maveron, Griffin Gaming Partners and Alex Rodriguez. Owners of Facebook's Oculus Quest VR headset spent $100m in related content on the past year, while Facebook also launched a live events app called Venue. IQ magazine has a very interesting Focus session with representatives from Sansar, Locomotion Ent., DICE, MelodyVR and Looped exploring the great innovations coming out of such difficult times.
 Overall, the live sector is facing revolution and unexpected change from every angle. Following the legal and technological issues that going digital represent, the industry will also have to face concepts like scarcity in the digital age, tap into the crescent avatar economy, but more important, taking all of these developments and tools to really asses when and whow doing a livestream and/or a digital event will bring real value for artists and fans. 
Additional Resources
French PRO SACEM launches royalties scheme for livestreams
How artists and managers evaluate livestreaming opportunities – Cherie Hu
Music Publishing Glossary – Songtrust