Meet us at Future Music Forum 2019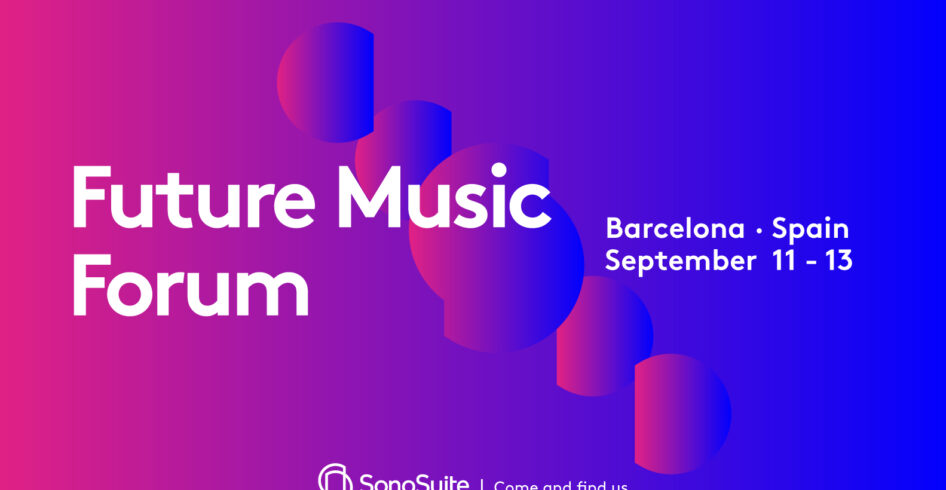 This year we will be back at the Future Music Forum 2019, the annual international music conference based in Barcelona. 
The conference gathers professionals from different digital sectors to discuss and exchange views on the present and future developments of digital music sharing and the impact of new technologies on the music industry.
SonoSuite will actively participate by sponsoring the traditional Opening Networking Party on September 11th starting from 19:30 of the Rooftop of the Antiga Fàbrica Estrella Damm, with showcases from local and international artists.
In addition, on Thursday 12th our CEO Jose Luis Zagazeta will take part during the Barcelona Music Tech Hub. The session will look into the European music tech ecosystem and evolving plans to build a Music Tech Europe. 
16:15 – 16:25
Sala Maquinas, Estrella Damm
On the same day our Advisor Jeff Bacon will host a special guest fire-side interview with TommyD, award winning Music Producer, Songwriter, Artist, DJ, TV Presenter, Public Speaker.
17:15 – 18:00
Sala Maquinas, Estrella Damm
So do not miss a great opportunity to meet us in person, get a closer look at SonoSuite during one of the best events in town.
See you there.