The game is not over! The music industry conquers the world of live video game streaming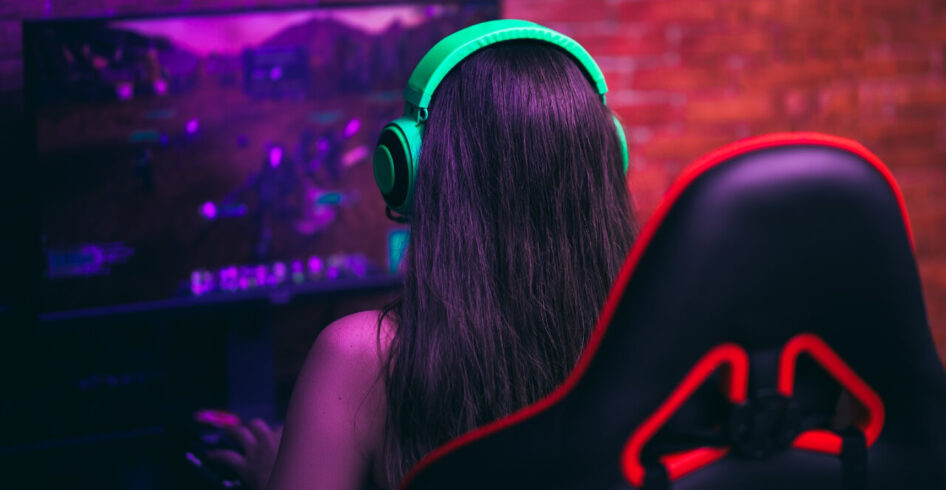 Live game streaming is the current leader of the digital entertainment sector.
Video games have always been mainstream, but the live video gaming industry exploded during 2020, opening the doors to random gamers looking for entertainment and connections during the lockdowns, but also to music industry professionals, artists and other creators who searched for online business opportunities by fusing music with new types of creative gaming content.
During the past year, the global video gaming industry reached an estimated $180bn in revenues, replacing music as the main source of entertainment for younger generations, Gen Z in particular.
The video games business profitability is currently bigger than both the movie and sports sectors combined.
Reason why many music companies – including both mainstream and independent record labels- are turning (part of) their attention to the game streaming sector.
The live game streaming sector, the best ally for the music industry
The alliance between the digital music industry and the gaming sector is consolidating everyday more and more.
In 2020 only, videos in YouTube (one of the many DSPs connected to SonoSuite) containing gaming-related content, some of them with music as well, were watched over 100bn hours.
The leading live streaming service for gamers, Twitch, also saw an unprecedented growth during the lockdown in April 2020.
Twitch's users spent 17 million hours in April 2020 watching videos from the "music and performing art's category", a surprising 385% rise year-on-year.
Since then, music-related content in the live game streaming platform has been increasing in popularity.
More and more gamers are using music in their live streams as well.
The music licensing paradigm in live game streaming services
In spite there is an entire business to explore -and exploit- for music professionals within the gaming industry, the current laws are somehow not so well structured when it comes to music licensing in live game streaming videos.
This has been one of the main concerns for the music industry during the past year.
The current music licensing framework isn't always applied in all the aspects involving live streaming. Or just to put it differently: music copyright is often breached by creators on selected on-demand live game streaming services.
The uncontrollable rise of gaming streamers using copyrighted music in their videos without the proper licensing has been in the public debate for a while, and it intensified during the pandemic.
However, many streaming platforms have also found middle-ground solutions in the past few months to please both gaming creators and music owners (whether songwriters and artists, record labels or publishers).
One of the best examples is Twitch. The game streaming service, which has recently been in the public eye, released last October a feature called SoundTrack, which allows creators to select copyrighted music from a catalog when streaming their gaming sessions.
Gaming developers such as CD PROJEKT RED, the creative mind behind the controversial video game Cyberpunk 2077, have also been taking part to find occasional measures while a solution that guarantees correct music licensing in specific platforms is being fully settled.
Last December, CD PROJEKT RED asked their Twitter users to mute the music in some of their games when doing live streaming on on-demand streaming platforms to avoid copyright takedowns.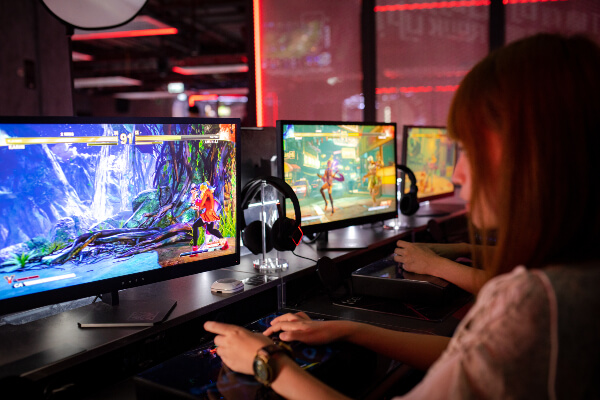 Live game streamings with licensed music: A business on the rise
Many music companies have inked licensing agreements with music streaming services and gaming streaming apps during the past year.
Last September, for example, a bunch of key players from the music industry sealed a collaboration deal with Facebook Gaming to provide copyrighted music for live streaming creators.
The popular gaming platform announced a unique partnership with music labels, publishers and recording companies like Warner Music Group, Merlin, the global and most trusted digital independent music rights licensing organization which SonoSuite is member of, or BMG Publishing to unlock an extensive catalog of licensed music to be used by gamers during their live streams.
Independent record labels are also targeting game streamers with their artists' music catalogs.
The Canadian independent music label Monstercat, for example, offers, under a monthly subscription, creators and gamers the option to use its artists' music while live game streaming on platforms such as YouTube, Mixer or Twitch.
Other business opportunities for music industry professionals within the gaming sector
The fusion between the digital music industry and the video gaming sector goes beyond the idea of offering creators and gamers the possibility to use licensed music in their live streams.
Since last December, Spotify is available on the Epic Games Store. The video game developer, worldwide known for titles like Fortnite or Gears of War, made a move to team up with the Swedish music streaming giant after a long battle with other known digital music stores.
The streaming service SoundCloud has also recently stepped into the online gaming world by launching a game tournament where recorded musicians competed against each other. The live streams were hosted in SoundCloud and Twitch.
Record labels and artists are also using live game streaming platforms like Twitch to release their latest music.
Last December, for example, when Trivium vocalist Matt Heafy and content creator and guitarist Jared Dines released their new EP on several streaming platforms, they also gave gamers the opportunity to legally use their licensed music for an entire month in the live game streams on SoundTrack by Twitch.
Leading companies like Sony Music and the video games publisher Riot Games have recently announced they are bringing immersive online concerts to audiences around the globe.
The music giant is working on a VR concert and Riot Games hosted a few days ago an online music festival that was aired on streaming platforms such as YouTube, Amazon Live and Twitch.
Tencent Holdings Limited, the multinational tech company that owns Tencent Music, channel integrated in SonoSuite, has also escalated its business in the gaming industry during the past year by investing in over 30 gaming companies. A sign that both the digital music industry and the gaming sector are in good shape in spite of the pandemic.
Looking at these initiatives, it's undeniable that the online gaming industry is helping thrive the music business and vice versa. This is the future of the music industry!