Rising and declining music industry trends in 2021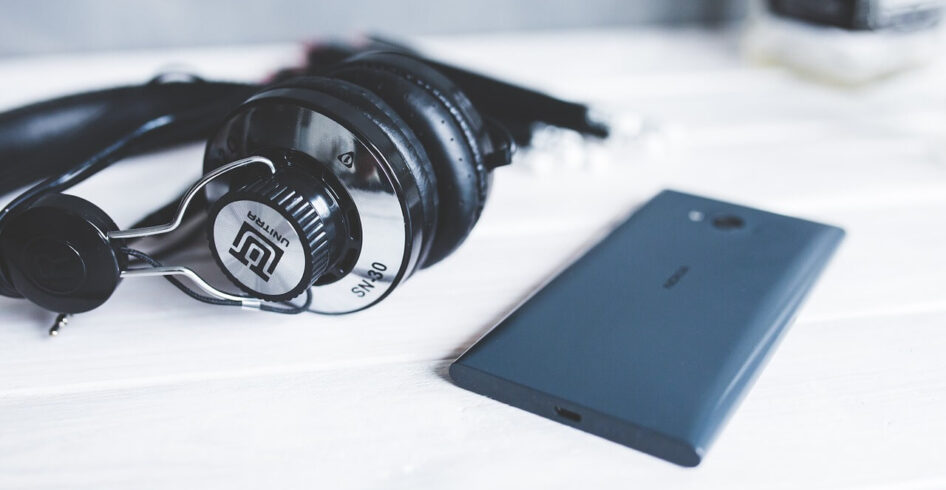 The coronavirus crisis has made us long for real life concerts more than ever before. In 2020, the urgency for artists to use digital tools to continue working couldn't get much higher. But which live-streaming apps, music industry trends and digital music distribution platforms will continue to be important in 2021? Here's our overview.
Video streaming apps and platforms
There is no way back. Video streaming won't just remain popular until live shows are up and running again. This music trend will probably continue even when the pandemic comes to an end. Video streaming apps are popping up at a rapid speed, so that it's almost too hard to keep up if you're not investing time in them. If you didn't keep up, here's what you missed:
TikTok and its competition
TikTok had its peak in 2020. It even had a big influence on 'regular' music videos: artists used dancing routines again, so they could use it to go viral on TikTok.
With all major streaming apps introducing their own short video versions as well as direct competitors (Triller and Instagram Reels) and the relatively small demographic group of users, Forbes predicts 2021 will be the beginning of the end of TikTok.
Not only the Top short video streaming apps are a competition: there are new apps well on their way to compete with TikTok: Byte, Zynn and Clash.
In July 2020, mobile data and analytics company, App Annie, reported that Byte had 1.2 million downloads, Triller had 700.000 downloads and Zynn had 400.000. Clash (with creator monetization in mind) had 200.000 users to sign up in their first week of launch, in August.
Facebook
Even though the use of Facebook was declining before the pandemic, during 2020, it was an important medium for people to feel connected to the rest of the world.
With the lawsuits that want to break Facebook's power down (think of WhatsApp and Instagram as well), one might think the end of Facebook is coming soon. But there's a big chance that will happen no sooner than 2022. Until that time, people from all kind of demographics are still using it.
2020 proved that Facebook is also a good platform for live-streaming. The fact that Facebook has such a broad variety of users, makes it very attractive to choose it as a live video stream platform. Plus, the option for users to comment and interact on the live streams, makes it very accessible.
YouTube
YouTube has been around for a long time and continues to have a very broad demographic of users. Everyone gets it immediately because of its simple navigation and user experience. There is no social media platform where the comments can be so extensive.
Within the account of creators, there is a better way to structure their videos to make an archive of it. For example: SnapChat, Facebook and TikTok don't have the option to create a playlist based on users' videos. The length of videos isn't limited, so artists can put their whole music videos on the platform. Now YouTube also has YouTube Music – which looks a lot like Spotify. YouTube Music is becoming even more relevant for the music industry.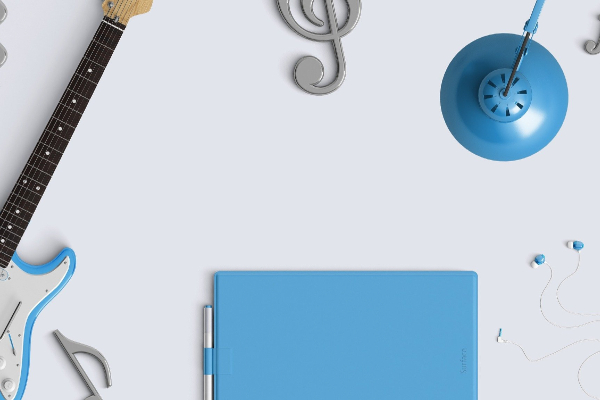 Live-streaming and virtual concerts
As we said before, we all long for live, tangible concerts again. But since people have experienced virtual concerts, venues not only sell live concert tickets, but also tickets for a live stream (hybrid) shows.
This format offers multiple benefits that didn't really come into the light before: a virtual concert never sells out. More people can see the concert, because they don't have to travel to the venue all the way.. And who knows what technology will bring us to make this even better?
Collaborations with other industries
Fitness and wellness apps
These platforms will stay popular in 2021, but they also need good workout music or mindfulness background soundscapes. To bring the user experience to a higher level, these fitness and wellness apps are closing licensing deals to incorporate music.
Gaming companies
Of course, one of the most popular activities people do at home, is gaming. Using the right music in games is very important, in a variety of genres and styles. And what about background music for live streams platforms such as Twitch? A few months ago, Twitch Soundtrack was released to make music licensing possible for creators. Read about it in the blog post we've written about it.
Podcasts
Podcasting was already getting popular before 2020. But in last year, it grew exponentially. There were so many companies taking this step as part of their marketing strategy, that we could say there was an overload. But it takes a lot of time.
The question is what will happen after the pandemic is left behind, and people have less time to listen to podcasts? Do people will still make an effort to make them? But contrary to the corporate world, there still may be good chances for the music industry: like artists who bring out podcasts about their music alongside their releases.
Digital music distribution
Yes, we're also longing for a long visit at the record store, spotting a nice cover that tickles your curiosity so much that you decide to listen to that album right at the store. But let's face the facts: digital distribution has gotten even more important to get music across the world and reaching people.
That's why music distributors and record labels and other rising digital music businesses need distribution services like SonoSuite, to help them reach out to (potential) listeners. With digital music distribution, there is even the possibility to target people who listen to similar music and probably will like your music too.
SonoSuite offers a big variety of DSPs and channels where you can distribute the music of your artists in a very efficient and neat way. There are even options to choose how you want to split the royalties.
Want to know more about the options SonoSuite offers?