The evolution of music piracy: The impact of stream-ripping services on the music industry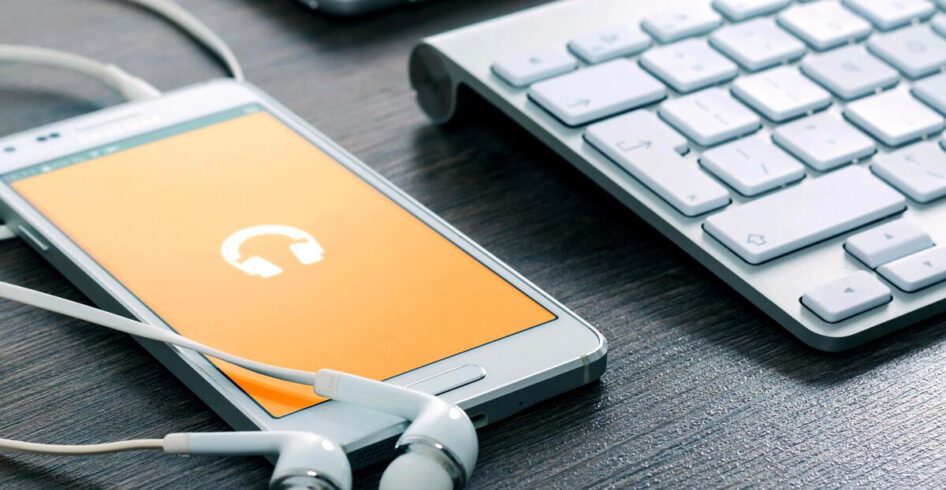 Piracy has always been one of the most powerful enemies of the global music industry.
When the recorded music business entered into the digital world, many saw a huge opportunity to discover, promote and distribute music in a way that it wasn't possible before.
Records labels and artists could deliver music to any corner of the world within minutes, while music enthusiasts could listen to their favorite tunes whenever and wherever they want.
However, digital music distribution also opened the doors for online fraudsters who have made music piracy their way of life.
Peer-to-peer files-sharing services like Napster, Kazaa or SoulSeek became the biggest nightmares for the recorded music industry during the late 90s and early 2000s.
These services allowed millions of users from around the world to illegally download copies of individual songs, entire albums and even music rarities that were unreleased to the public when uploaded on these platforms.
Some time later, most of these services were forced to shut down after being brought to court for copyright infringement.
Napster's case was the one that went viral and still today is the one that remains in the collective memory.
The file-sharing service reached at its peak the 80 million users per month, but it had to cease its activity in 2001 after the thrash metal band Metallica filed a lawsuit after discovering one of their songs was illegally circulating on the platform.
Years later, Napster reinvented itself and became a legal streaming services that offers music on-demand.
The company is currently playing at the same league and competing with other digital music distributor giants like Pandora or Spotify.
Music piracy before Covid-19: The rise of stream-ripping services
"Spotify is the answer to piracy." This is what Sean Parker, Spotify investor, expected about the streaming service when it was launched in the U.S. in 2011.
His dreams about offering a top-notch alternative to online music piracy partially collided due to the vast increase of usage of streaming-ripping services during the following years.
A study by the British Performing Right Society (PRS) and the brand protection company, Incopro, that reviewed stream-ripping trends in the UK during 2016 and 2019, showed that the use of these illegal music download software programs exponentially jumped by 1390% during that period.
The bad news didn't end up there as it was also revealed that music piracy sites accounted for over 80% of the Top 50 websites in the UK infringing on music copyrights.
Looking at the legal streaming services that users exploited the most when it came to downloading music through stream-ripping sites, we found YouTube leading the game.
Spotify was the second most pirated platform.
For some time, the popular music platform has been fighting against fraudsters who are using its service to earn money with artificial streams or the so-called "streaming farms".
This method consists of using an army of bots who automatically plays songs on loop, multiplying the number of fake listeners and thus generating revenue illegally.
The music ecosystem on the other side of the Atlantic has also been threatened by piracy in the past years.
Illegal music downloads in the U.S. multiplied during 2018.
The number of stream-rippers went from 15 million in 2017 to 17 million the following year, according to the MusicWatch Annual Music Study published in 2019.
From the user perspective, the boom of music piracy follows a simple premise: stream-ripping music services are used as a substitute for legal subscription streaming platforms.
As the MusicWatch report shows, users who downloaded music illegally were doing it just because they wanted to listen to music offline (46%) or because they didn't feel they should pay for individual songs (37%) they liked.
Music piracy rates started changing in 2019
In spite all the previous findings, music piracy rates have been slowly decreasing since 2019.
According to a report by the International Federation of the Phonographic Industry (IFPI), in 2019 the use of unlicensed music remained a threat as 23% of respondents were using stream-ripping services.
Nevertheless, music piracy was slightly plunging thanks to people converting to legal streaming platforms like Spotify or Apple Music.
There was an increase in the number of older music fans, aged 34 to 64, gradually embracing on-demand audio subscription streaming service during last year. A rise of 8% from 2018.
While many users around the globe still were accessing music through copyright infringement, the percentage of people using unlicensed sources to download or listen to music dropped from 32% in 2018 to 23% in 2019 as well.
A sign that music consumption habits are slightly changing.
More and more users are considering legal audio streaming platforms as a primary source for listening to music online.
Music piracy during the Covid-19 pandemic: The fall of illegal music streams
Users' behavior towards the consumption of unlicensed music content has changed during the Covid-19 lockdown.
A study carried out by the leading media piracy analytics company Muso revealed a common music piracy trend across several countries around the world during the lockdown.
While illegal music streams globally fell during the last week of March, visits to torrenting sites substantially climbed.
Europe, Japan, the UK and the U.S. experienced a considerable decrease in the activity related to unlicensed music streaming.
The biggest drop was in Japan, which saw a decrease of 19.72%, and Europe which was down 11.84%.
Some countries in Africa, the Middle-East o Latin America are still concerned about the role that music piracy plays in their music industry, however there's been a slow, but significant transformation on music consumption in the past years.
The legal streaming service Anghami is extending its user base as time passes.
The platform was launched in 2011 and in just a few years, it has positioned as one of the leading streaming services in the Middle-East.
We've seen similar trends in some places in Africa like Nigeria, Kenya or Uganda. Services like Apple Music are gaining notoriety.
Mexico is another country where legal streaming in gaining popularity. It is so, that Spotify named Mexico City in 2018 as the World's Music-Streaming Mecca.
On the other hand, the number of users switching to public torrent sites during the quarantine grew in places like the U.S. (15%), India (23-43%) the UK (18.53%), Canada (17.5%) and EU (26.44%).
Music piracy laws are here to save the day
Subscription streaming services may have helped mitigate the use of stream-ripping sites, but music piracy laws appearing in the past few years have also been key to prevent these fraudulent practices.
Online music piracy is a very lucrative illegal business that causes the recording music industry business to lose billions of dollars in profits every year.
Here's where state and federal laws -they vary in every country- come into play to prevent breach of copyright and the fair use of licensed music.
This includes fighting against services that upload or distribute unauthorized copies of copyrighted music or that allow users to rip content from legal music streaming platforms.
Organizations like RIIA (the Recording Industry Association of America) have been working for many years to protect the intellectual property of music labels and artists.
SonoSuite's Quality Control service to avoid copyright infringement
Music distribution has changed over the years. Now, all sorts of music businesses (independent and major ones) can distribute their music catalogs effortlessly anywhere in the world and help their artists to make profit respecting all legal requirements.
Platforms like SonoSuite provide record labels, distributors and aggregators all the necessary tech tools to legally run their music businesses avoiding copyright infringements.
In SonoSuite, we really do care about assisting our partners to upload their artists' catalogs following each DSP's content guidelines.
We offer a Quality Control service that makes sure the content delivered is of the best quality and isn't infringing copyright.
That means that our skilled QC team checks each piece of audio, metadata and album art to make sure everything is right on place to be delivered to the world's major digital music stores.
We also use fingerprinting on the tracks uploaded by our partners to ensure that content isn't duplicated or breaches copyright.