Music streaming trends and music services in India: An overview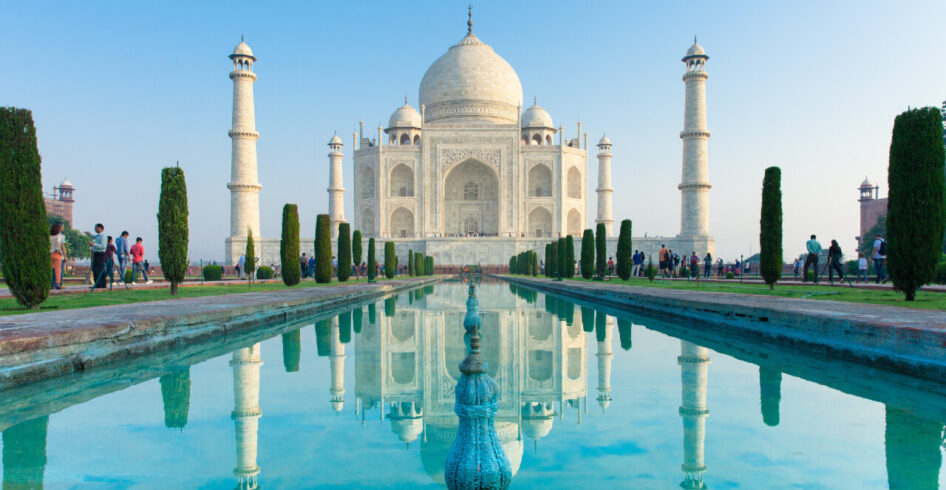 Music streaming in India has grown rapidly in the last three to four years, mainly because of the implementation of 4G, low data costs, and the increasing number of smartphone users.
The potential for growth in this country's music market is big. Even the biggest number of listeners for K-Pop on Spotify are living in India.
In this article, we'll give you a comprehensive overview of what the music streaming market in India looks like.
Music streaming growth of 40%
In 2020, the Indian recorded music industry grew by 4.9%. This is no surprise as the annual compound growth rate over the last five years has been 12.25%.
Due to the coronavirus pandemic, in the first half of 2020, streaming services saw an increase in listeners by 40%. That resulted in the music streaming services owning 85.1% of the Indian music business market share over that year.
Despite the pandemic, the value of the music industry in India has increased. Right now it's worth around 21 billion rupees and it's estimated to reach 28 billion rupees by 2024, according to the latest report by Statista.
Music streaming trends in India
The majority of the music consumed on Indian streaming services is from film soundtracks (mostly Bollywood), but also the streaming of the so-called ''non-film music'' – music that's not made for movies – has increased due to the pandemic.
The most popular "non-film music" in India is pop music, and there seems to be an increasing demand for this genre from the Indian music industry as well as the consumer side.
Also, the influence of big record labels like Sony Music and Universal Music must have contributed to that: in the last couple of years of being established in India, they have been focusing on non-film music to boost growth for these genres.
One of the most important rising music streaming trends in India is regional music. One of the reasons for that is that streaming apps connect listeners with the music that's from their region, considering their location, and promote that music for them to discover. It works because it's in their regional language.
On YouTube, where India is their fastest growing market, the growth of regional music is most visible.
Indian music streaming service Gaana showed that in 2020, 85% of its users listened to Indian film and pop music in Hindi, while Spotify saw a bigger share of its listeners stream international acts.
In February 2020, Spotify shared a report that shows that people from 35 to 44 years old streamed Indian artists the most, but international acts were gaining popularity as well.
At the end of 2020, six out of 10 most streamed albums on Spotify were international. Still, there are only two international artists in Spotify's top 10: BTS and Justin Bieber.
That same report from February 2020 revealed that the three most streamed music genres at that moment were pop, ''filmi'' (music soundtracks), and hip-hop.
K-Pop is still rising in popularity. Last year, India was in the top 22% of K-Pop listening in all of Spotify's markets globally.
Most important music streaming services in India
In March 2021, social streaming networking platform' Flyx did a survey of 18 to 65-year-old Indians in big cities and regions like New Delhi, Mumbai, Bengaluru, Chennai, Pune, Hyderabad, Kalkota, and the National Capital Region.
The participants were asked to name their favorite music streaming service.
YouTube (82%) was the obvious winner, leaving Spotify far behind (48%). Gaana got the third place (38%) and JioSaavn came as fourth most favorite service with 25%.
Statista shows Gaana had the most market share of music apps in 2020 with a 30%. JioSaavn had the 24%, Wynk Music had the 13%, Spotify the 15%, Google Play Music the 10%, and other music apps shared the remaining 7%.
Gaana (2010)
Gaana is the biggest music service in India. It offers Indian (in 24 languages) as well as international music.
JioSaavn (JioMusic and Saavn, 2007)
JiosSaavn is an Indian music company and a digital distributor of Bollywood, English, Tamil, Telugu, and other regional Indian music across the world. JioSaavn offers features like artist radio, lyrics integration, and a quality selection of audio. It's also possible to download and listen to music offline with a Pro account.
Wynk Music (2014)
Wynk is an app that provides unlimited streaming and free unlimited song downloads across Bollywood, regional and international music. Users can search for music by mood, by artist or tune into live radio as well.
Spotify (2019)
Spotify entered the Indian music market in 2019, after Apple Music. This service is the most used by Indians who want to listen to music from international acts.
Apple Music (2015)
Apple Music is the most important streaming service for Indian independent music, even though it focuses on international music as well. Unfortunately for Apple Music, Spotify is dominant on this part.
Want to distribute your music catalog to the Indian music market?
With our white-label SaaS platform, SonoSuite, you can distribute the music of your artists easily among more than 250 DSPs and online stores worldwide.
Next to YouTube Music and Apple Music, JioSaavn is also one of the integrated channels which you can choose to use, to help grow your artists' fan base in India.
Want to know how SonoSuite can help you scale up your business?
Our music business experts can show you our platform and its benefits to you. During the whole process of distribution, they will stand by your side and support your growth according to your business needs and strategies.