Find SonoSuite at Sónar + D's Startup Hub.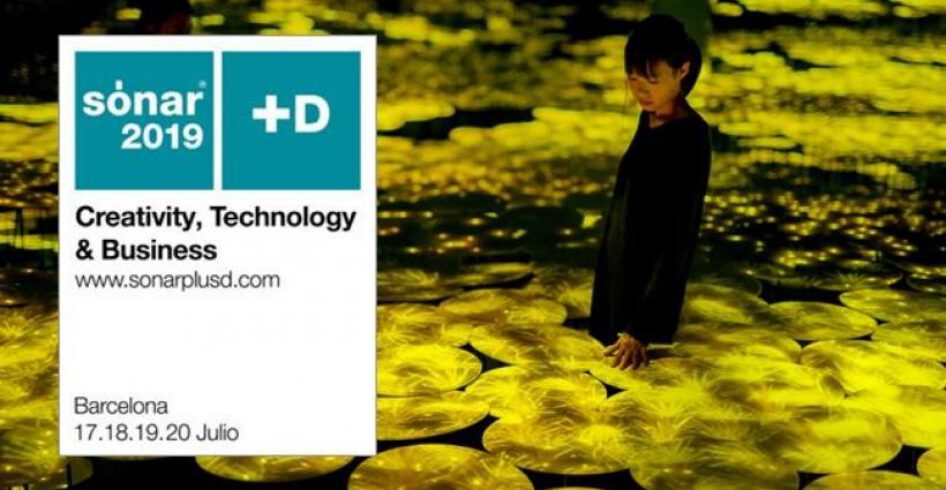 We have been selected as one of the 21 startups that will take part in Sónar + D's Startup Hub. 
2019 is being an excellent year for SonoSuite. First, the European Commission recognises the project with a grant agreement in the Music Moves Europe framework. Then, there is this announcement that we will be part of Sónar +D's Startup Hub program. The event is taking place from July 17-20 and consists of a space dedicated to creative technologies and the business ecosystem.
We are very proud of being part of this 21 startup Club, a selection that gas the participation of ICEX (Spanish Institute for Foreign Trade), Red.es and ICEC (Cultural business Catalonian Institute). The Startup Hub is a program for emerging projects, investors, companies and mentors focused on business development and establishing relationships between companies and professionals. 
This year is more special than ever since Sónar + D will offer a disruptive program that includes a special place at the Exhibition Area (which has a potential audience of 61,000 visitors), meetings and mentoring sessions with the top leaders of the industry. The projects that will take part in this program will be:
SonoSuite (Spain)

Renacen (Spain)

Univrse (Spain)

Futura VR Studio (Spain)

Sansar: (USA) 

Triple O Games (Spain)

Dixper Team (Spain)

Windowsight (Spain)

Cooncert.com (Spain)

Gigwell (USA)

Acqustic (Spain)

Aulart (Spain)

Switchaction (Spain)

LiveLoop (Holland)

Endless (The UK)

Grey Matter (USA)

Virtual Sound (The UK)

Antfluence (Spain)

Whale and Jaguar (Colombia):

Lucid (Canada)

Embodied (Chile)
Music, creativity and technology
Sónar + D is an International Congress held in Barcelona that brings together the world's most modern creative technologies with the collaboration of researchers, creative technologists, innovators, musicians, artists, filmmakers, scientists and entrepreneurs. It was created in 2013 under the premise that Creativity is one of the leading forces shifting the reality of this century, an idea that becomes stronger in each edition. 
Sónar + D is an inspiring environment that has welcomed more than 100 nationalities; people who have enjoyed intensive days of talks, exhibitions, immersive experiences and successful networking. In 2019, the event will be focused on AI, music and sound technology, experience design, quantum computation and the next Internet. 
Sónar is innovation at day and an electronic music festival by night. Among the headliners, we can find Bad Bunny, Arca, Bad Gyal, Paul Kalkbrenner or Acid Arab.