Integration with Jaxsta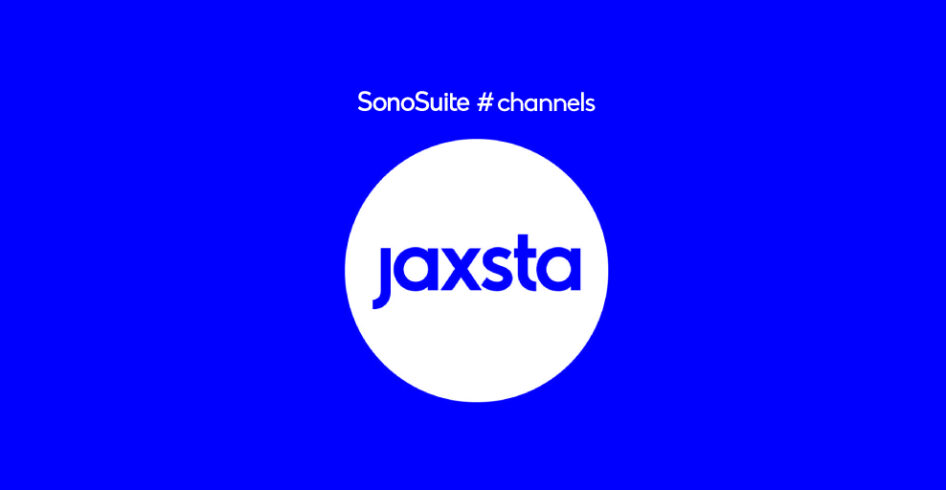 SonoSuite has just become one of Jaxsta's Data Partners. The Sydney-based music-tech company uses technology to develop the world's most comprehensive source of official music information, telling the story behind the music, giving credit where credit is due.
Even though streaming has been the driving force behind the music industry resurrection, the focus of stakeholders was set on building the foundations of a sustainable business model, getting rights holders on board, negotiating licensing deals, and lately giving artists different tools to engage more directly with their audience. In the midst of all this, there has been a certain dimension of music which has been overlooked: songwriters, producers, engineers, session musicians, designers, photographers. This is, credit of the people behind every song, EP or album –information consumers were used to fin on liner notes and booklets of physical CDs and vinyl records. 
Jaxta collects catalog data from major and independent record labels, publishers, royalty agencies, and industry associations across the globe. Having entered numerous partner agreements in the past years, the company now has access to the credits of more than 80% of global music releases. Some of their partners include: ATO Records, Australian Recording Industry Association (ARIA), Big Deal Music Group, Bright Antenna Records, CD Baby, Epitaph Records, Fat Beats Records, Foundation Media, Hillsong, Mad Decent, Merge Records, Mushroom Music Publishing, Narnack Records, The Official Charts Company (OCC), Polyvinyl Records, The Recording Industry Association of America (RIAA), The Recording Academy, Sentric Music, Sony Music Entertainment and The Orchard, Unified Music Group, Universal Music Group, Virtual Label, Warner Music Group and a recent agreement with Merlin Network.
As of today, Jaxsta holds over 100 million individual credits spread over 22 million releases containing data on over 6 million songwriters, producers, musicians, engineers, graphic artists, photographers, video directors – the who/what/where/why/how/when of any song. 
"Our data reaches as far back as the records held by our data partners – which is a long way. For example, we have metadata for Sister Rosetta Tharpe's 1958 album, "Gospel Train", as well as Big Joe Turner's 1939 song "Roll 'Em Pete" and Alfred Grünfeld's 1907 single "Grieg: 3. I Love You". We even have metadata for speeches from the late-19th Century!"
From now on all our partners are able to send their catalog to Jaxsta through their SonoSuite platform.
SonoSuite reached the market in 2015 with a flexible, scalable and affordable digital music distribution solution, after many years of research and development. Our company empowers media creators around the world to interact with a global audience. Our leading interface for independent content owners, records labels and distributors, allows to create, exchange and access music and related data anywhere, anytime.