Join SonoSuite's panel at SIM São Paulo 2020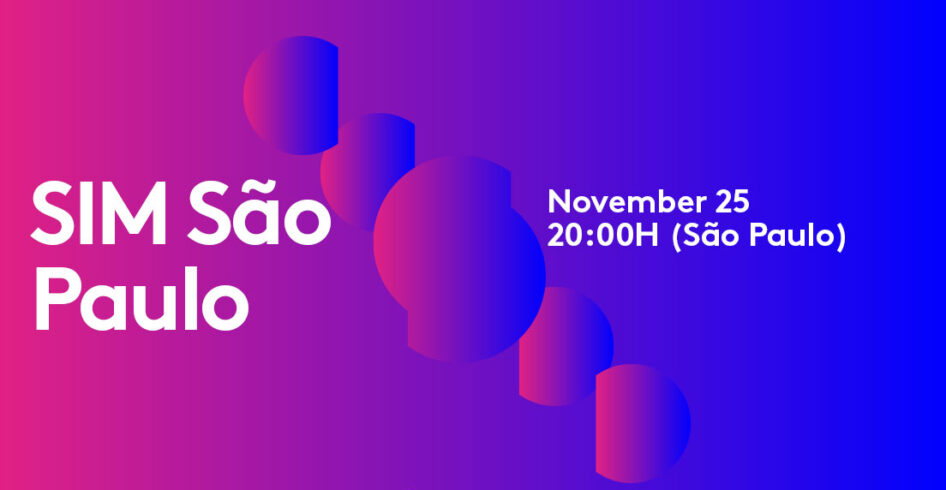 How has music distribution changed over the years?
Join SonoSuite's panel at SIM São Paulo 2020 on the 25th of November to discover how technology has reinvented the music distribution scene, opening new doors for independent record labels, aggregators and distributors to effortlessly deliver their artists' music globally.
"The revolution of music distribution" by SonoSuite
The panel, hosted by our colleagues Alberto Cabello, Head of America's Business Development, and Stefano Negrin, Chief Business Development Officer at SonoSuite, will give a retrospective look at the music distribution business, showing the effects of digital transformation in that field.
It also will explore future distribution opportunities within the independent music sector.
If you are intrigued about how to take the most of your digital distribution business or simply want to find out about the opportunities the digital era has to offer to independent record labels and aggregators, then don't hesitate to join us at SIM São Paulo 2020.
Register to SonoSuite's panel at SIM here.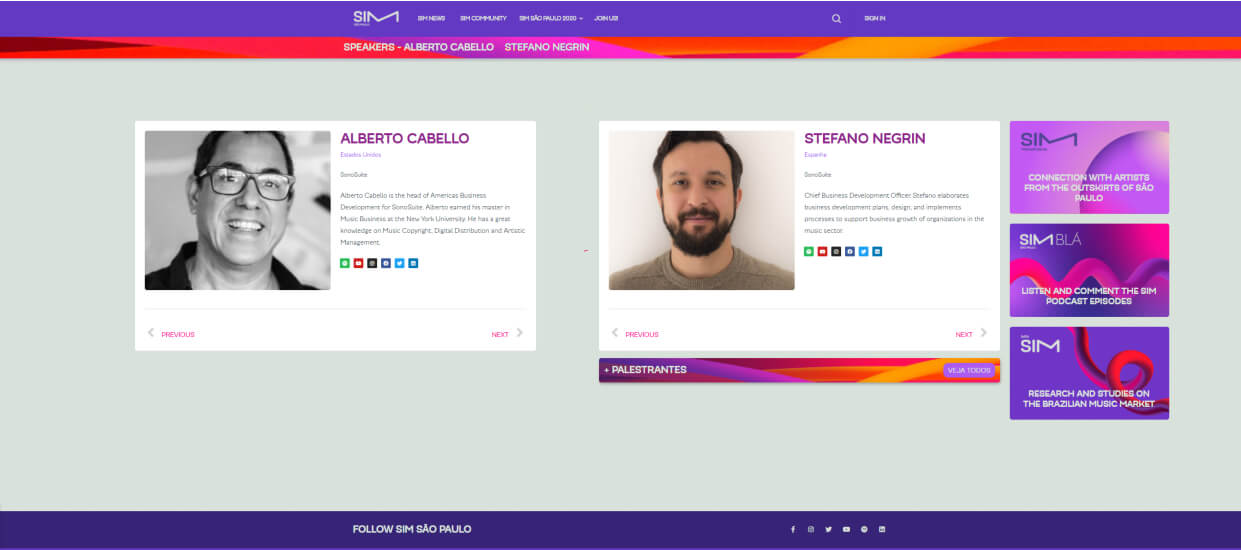 SIM São Paulo, the biggest music market in Latin America
Brazil is becoming one of the most powerful music markets in both Latin America and worldwide thanks to the rise of streaming services in the past five years.
In fact, the IFPI report from 2019 revealed that Latin America positioned itself as the fastest growing region in terms of revenue for the world's recorded music market with Brazil being one of the key players: the country saw an increase of 13.1% from the previous year.
Events like SIM São Paulo, which is the largest music industry event in Latin America, show that the Brazilian market is in good shape and has a lot of potential when it comes to fostering music innovation.
In SonoSuite, we are thrilled to participate in the 8th edition of São Paulo International Music Week (SIM São Paulo).
The convention provides a unique opportunity for music industry professionals and artists from around the globe to connect, create business opportunities and share some insights about the music sector.
This year's edition, the first one to be 100% online and extended for an entire month, features 70 panels by music business experts -including the one hosted by SonoSuite- talking about current trends and future music innovations.
Over 300 artists from all over the world will also be showcasing their work.
SIM São Paulo 2020 will be taking place from November 3 to December 6.