Spotify Canvas: Create short video loops to boost your artists' engagement with fans
Social media and online streaming are pushing the music industry to explore new creative ways to showcase, release and distribute content.
The era of short videos featuring licensed music
In the era of digital entertainment and communication, audiences don't merely just sit down to listen to music.
They want to experience the songs they love at a whole new level: with interactive content, they can share with friends and, at the same time, helps them to connect with their favorite artists.
The solution has been in front of our nose for quite some time: short videos that include licensed music and which people can easily share publicly.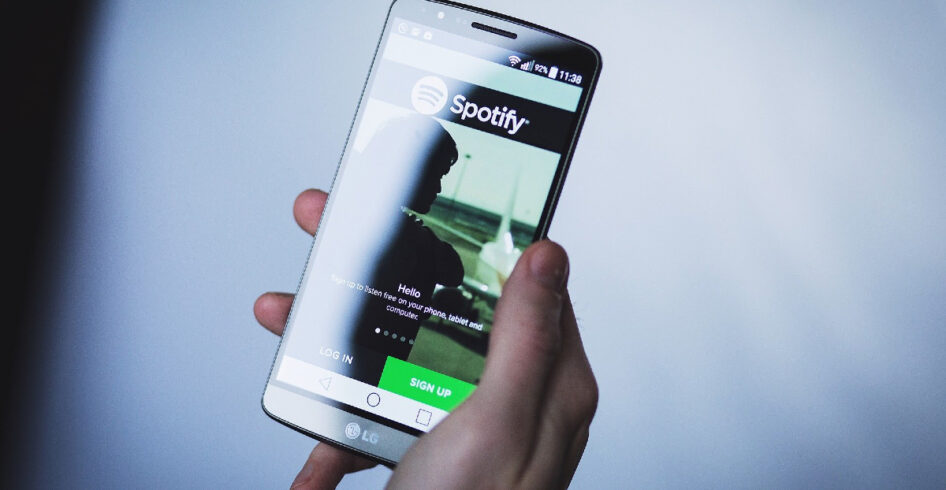 During last year, short-video apps and streaming services like TikTok, Triller, or Instagram Reels (
channels connected to SonoSuite
) have been shaping the way audiences discover and listen to music, and create personal content with licensed music too.
These platforms have also changed the way record labels, distributors, and artists have been promoting their music catalogs.
The last streaming service joining the short music video club is Spotify with its Canvas tool.
What is Spotify Canvas?
Spotify Canvas is a feature that allows music owners and artists to add a short looping vertical video, lasting from 3 to 8 seconds, to every track uploaded on the streaming service.
While other short video apps give creators (not necessarily artists or music owners) the option to legally use licensed music in their own customized videos, Canvas works in a slightly different way.
Spotify Canvas offers total control to music owners (songwriters, record labels or distributors) to upload music video loops in their own Spotify channel.
Then users can share the visuals on other social media.
The feature, which started in beta testing last September for selected artists and now is available for all verified ones in Spotify (except in some countries like Russia, India, or Ukraine), has been designed to promote music and, at the same time, increase engagement and retention rates with listeners.
So far, Spotify Canvas has been a very useful tool for record labels and artists who already had their music on the streaming platform and wanted to add some interactive content to their channels.
It has also fuelled those who launched new music during this period and wanted to promote it in a more visual way.
Numbers speak for themselves. According to Spotify:
Songs that include Canvas' visuals are

145% more likely to be shared on social media

;
Listeners are

5% more likely to continue streaming a song

if it includes a video loop;
Users are

20% more likely to save the track to their personal playlist

if it contains a Canvas background;
Listeners are 9% more likely to visit an artist page on Spotify after viewing a Canvas video loop.
Essential tips you can use to boost engagement between your artists and their fans thanks to Spotify Canvas
If you are an independent record label or music distributor looking for promoting your artists' content on Spotify with a few short-video Canvas, below you will find some valuable tricks to do so.
Spotify Canvas is all about providing a music video story in just 8 seconds (max.), so make sure it fully encapsulates all the magic behind every track uploaded.
The goal is to promote your artists' music by using a short visual loop, but also to get noticed, attract new users and increase social shares and engagement with listeners.
Extreme flashing graphics are also a no-no as they can confuse the viewer.
Keep it simple! There is no need to add Information about your artists' names and song titles as they already appear in the "Now Playing" option in the app.
One of the most interesting bits about Spotify Canvas is that you can test different types of video loops (continuous loop, hard cut, and rebound).
This gives you free rein to experiment with your artists' content and see how listeners engage with it.
Spotify Canvas also provides the option to create a personalized theme, so you can customize your artists' Canvas with the design used on the rest of the channel: profile picture, header image, or album artwork.
Last but not least, be creative!
Experiment with visuals and change them once in a while to keep your artists' audience entertained and in such a way, increase the chances of getting the content shared on other platforms like Instagram Stories, Facebook, or WhatsApp.