Spotify opens its 80th country this week while has great news on the horizon for songwriters and users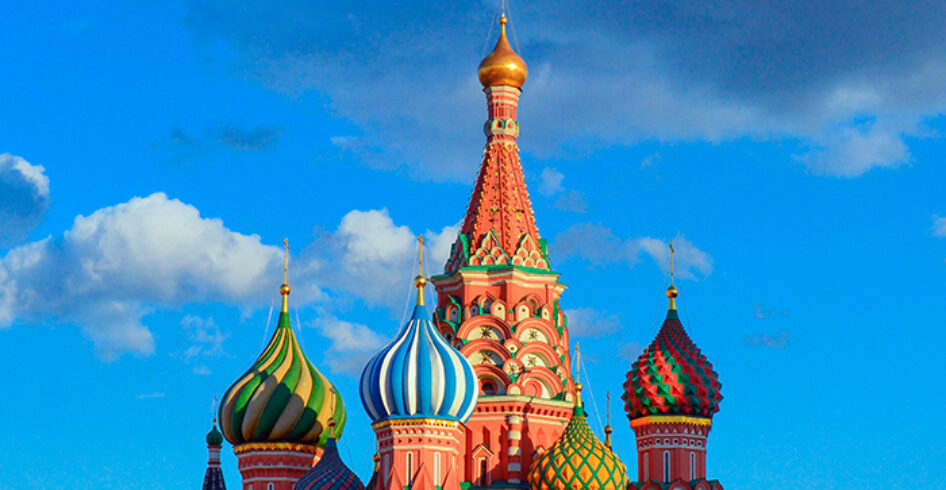 The wait as finished. Spotify's arrival in Russia will take the platform into its 80th country worldwide following the opening of the streaming giant in India back in February 2019. The long-awaited launch of Spotify service in Russia will arrive this Wednesday, July 15 as recently revealed by MBW.
Russia is home of approximately 144M people and, according to IFPI's statistics, was the fastest-growing major market globally for the record industry in 2019, with a 50.3% revenue increase year-on-year. The revenue generated for record labels and artists in Russia was above $170m last year, making it the world's 17th biggest music market.
Spotify's CEO Daniel EK still does not want to confirm or deny rumors regarding a possible yet uncertain future launch in South Korea, scored 5th among the Top10 music markets in 2019 following the USA, Japan, UK, Germany and France and among the Asia's three largest markets – which include China and India – that experienced strong growth, with South Korea seeing an increase of 8.2% 
In Spotify's last quarterly earnings call at the end of April, was reported 130 million paid subscribers and 286 million total global users, and boast over 50 million music tracks catalog. 
As shared on this SonoSuite's blog, over the course of this year, Spotify's market cap kept increasing, and by the end of June, two analysts, Brian White and Mark Zgutowicz, raised their SPOT price target to $275 per share, which could imply that Spotify's market cap could reach over $51bn.
Also in late June 2020, Spotify launched real-time lyrics feature in 26 countries. Thanks to a new deal with lyrics provider Musixmatch .The lyrics feature can be accessed in Spotify's app in the opened markets by hitting a new 'Lyrics' button on the "Now Playing" screen. It is definitely an interesting feature to all users who want to sing along their favorite songs but also makes it more competitive to Apple which already added this feature in 2018 thanks to Genius.
This improves the other famous add on "Behind the lyrics" which Spotify launched back in 2016 with Genius itself, but that was only providing information about the song and part of the lyrics only. The markets where real time lyrics went live according to TechCrunch, include Argentina, Brazil, Colombia, Chile, Mexico, Peru, Bolivia, Costa Rica, Dominican Republic, Ecuador, Guatemala, Honduras, India, Nicaragua, Panama, Paraguay, El Salvador, Uruguay, Vietnam, Philippines, Indonesia, Malaysia, Thailand, Taiwan, Singapore and Hong Kong. The delay to roll out lyrics on the platforms was due to the complexities around lyrics and licensing and the fact that lyrics aren't usually provided by the labels or publishers. This new partnership it is said that will provide access to the world's largest catalog of lyrics and translations.
Spotify also has seen more and more labels and music distributors crediting songwriters.
"Since we began publicly displaying song credits on Spotify in 2018, we've seen a 60% increase in how often labels and distributors credit songwriters on their new releases, allowing artists and fans to dig deeper and recognize the work behind the scenes"

Spotify's Head of songwriter and publishing relations, Jules Parker
Parker declared in an interview for Spotify's own blog in support of the beta version of the feature last February. He also addeded: "With the expansion of songwriter pages we're continuing to evolve how music is discovered, appreciated, and enjoyed by the world. Supporting publishers and songwriters goes hand in hand with artist discovery. People know who an artist is. They don't know who the writers are, necessarily. If we can help make those connections, we help people discover new music and open up potential career opportunities for the songwriter. It all ties back to our mission of helping creators live off their work."
This is all positive news for songwriters, but it sits alongside ongoing tension with publishers over the royalties paid to songwriters for streams of their work we've seen in the latest years.
An interesting research made by Music Business Worldwide and called "Stat of the week" highlighted the Sweden-based giant might consider increasing its subscription price in the world's most "mature" markets. Even, Ek declared that "We have made small pricing experiments in some of our more mature markets. The response from those have been very positive, but it's not something that we're focusing on in the short term". Rising the price for subscription by a 10% more than two years ago, the so called "test" is still ongoing in the Nordics where, in particular Norway, subscription streaming revenue growth doubled in 2019, according to IFPI data.
So, talking about royalties and revenues, the question that catches the attention is: Would a Spotify price rise, just as in Norway, stimulate meaningful revenue increases for the music industry and its artists?
Across the Nordics, 7 in 10 agree that it is fair that online services who use music pay a share of their revenue to the creators of the music as well as the CEO of IFPI Sweden, Ludvig Werner, confirmed to Music Ally back in April. 
For more details about Spotify and the usage of streaming platforms in the Nordic countries, this presentation will definitely open a new source of information and interesting debate. 
Even in some northern countries of Europe, we've seen that subscribers are willing to pay as define "cheap" some online services pricing plans to access music or other services, Spotify's users around the world are already able to enjoy a new subscription plan launched at the beginning of July in the US and 54 more markets:  "Premium Duo" announced by Ale Nortröm as "A first in its kind audio offering".