Spotify hits 108 million Premium subscribers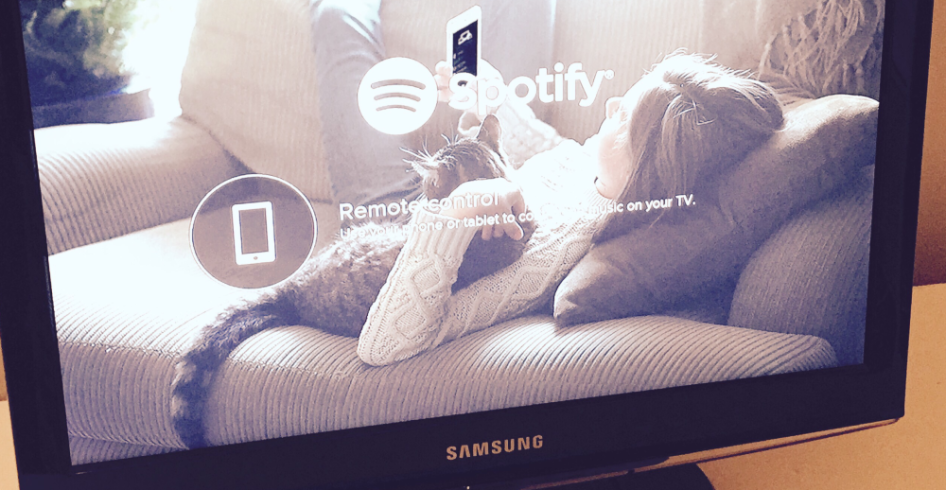 The Spotify results of  Second Quarter 2019 announce an increase in both free and premium subscribers compared to the last year.
The Swedish platform has announced the results of the second quarter 2019 financial performance. Latest figures state that the streaming platform added 8,5 million streamers last month, amassing 108 million paid subscribers and 232 million monthly active users (free and Premium). Only Apple Music overtakes Spotify in the US in terms of Premium subscribers with 50M MAUs in the country.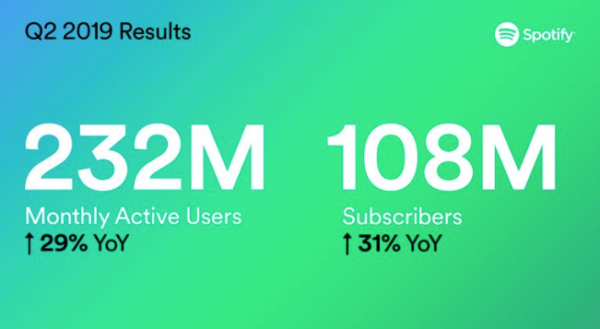 During this period, streamers have spent more than 17 billion hours listening to content, more than 400K artists and teams have used Spotify for artists to promote their music and more than €13 billion have been paid to rights holders.
Other Spotify's milestones of this quarter are the good performing of the platforms in regions like India, Germany and Japan,  and the acceleration of its podcasting strategy. Also, they have invested in innovations, with features like Spotify Stations in the US (a genre-based radio-like experience) and the expansion of Spotify Lite in 36 markets.
Spotify is present in 79 countries, being Europe and North America the leading regions. The last achievement stands in India, where the streaming service launched in February. Since then, it has reached 2 million users in the country, competing with local devices like Gaana or JioSaavn.