Spotify's market cap keeps increasing and could reach $50bn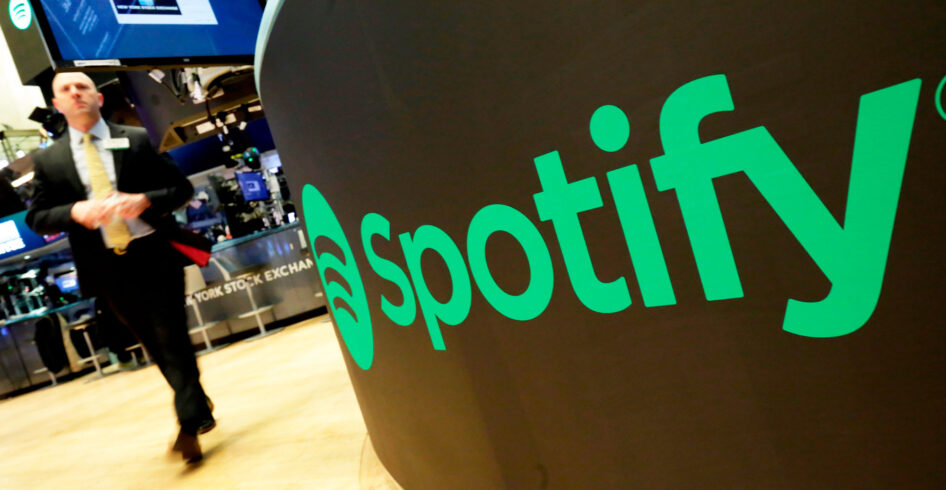 Spotify's latest moves to attract more subscribers and adding new features to the platform have had considerable impact in the Sweden company overall valuation in the financial market. Over the course of this year, Spotify's market cap keeps increasing, and by the end of June, two analysts – Brian White of Monness Crespi and Mark Zgutowicz of Rosenblatt Securities – both raised their SPOT price target to $275 per share, which could imply that Spotify's market cap could reach over $51bn.
Most of the recent share price bumps are related to Spotify's podcasting strategy: the exclusive deal signed with Joe Rogan Experience podcast in mid-May caused a huge 42.7% increase in share price, adding around $13.5 billion to its market cap. Later in June, Spotify signed another deal to become the exclusive distributor of future scripted superhero podcasts from DC Entertainment / Warner Bros. On that day, its market cap grew by 12.7%. Even a test of interactive ad format for podcasts last week meant another 2.4% increase.
Currently, Spotify's market cap is worth nearly three time as much as Warner Music Group –and it's even bigger than WMG owner, Vivendi. However, perhaps the most impressive view is that Spotify has more than double its market cap from hat it was just 3 months ago. 
Spotify is back on video
[row ]
[col span="1/2″ ]
Joe Rogan's leaving YouTube as home for his Experience Podcast was certainly a big move. As analyzed in this article by The Verge, Rogan's podcast was largely responsible in crating a podcast culture in the platform. Moreover, he is not the only creator leaving YouTube to host their podcast exclusively on Spotify. 
Earlier this week, Hong Kong engineer Jane Manchun Wong –known for discovering new features in multiple apps through reverse-engineering– shared on her Twitter that Spotify is exploring on adding a video tab, additional to the available Canvas and Album Art view.
On top of this video exploration on the "Now Playing" screen, Spotify just announced that, in partnership with Musicxmatch, a new real time lyrics view will be also available in the "Now Playing" screen (June 30). Curiously, this feature is firstly launched in Latin America and Asia
So now we have 3-8 second long animations (Canvas), synced lyrics view, and a possible exploration of adding music videos… all within the same screen. [/col]
[col span="1/2″ ]
[/col]
[/row]
It is worth remembering that video integration was first introduced by Spotify in 2015, but it was dropped two years later after spending $50 million on 12 shows that failed to resonate with users.
In the same way that Spotify's podcasting strategy drove the continuous increase in market cap for the first half of 2020, now the addition of such video features could be the force that leads Spotify over that $51bn mark, and possibly even beyond.