The Digital and Independent Music Ecosystems react to COVID-19 with Relief Programs For Artists and Small Businesses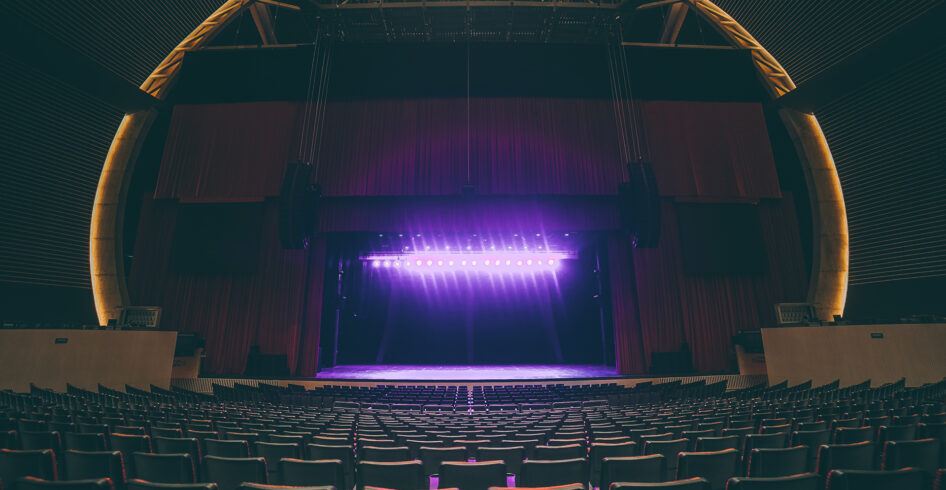 The COVID-19 pandemic has impacted tremendously the music industry. Due to quarantine and social distancing measures being taken all over the globe, events cancellation poses great concern among artists, promoters, small businesses and a lot of workers involved in the music industry, who now face a sudden cut in their forecasted revenue and many looking at temporary or permanent job loss. 
Industry bodies, music and technology companies have joined local governments in offering support for artists and small businesses in the music industry during these times of uncertainty.  We list some of these initiatives at the end of the post.
Going Digital
Self-isolation is changing consumption patterns of digital music. Spotify has provided some insight on this: an expected shift in devices responds to people not commuting anymore, therefore moving to smart speakers, computer desktops, TVs and gaming consoles. Content-wise, people have been  engaging more with news and podcasts, shifting towards more "chill" music – think ambient for meditation and classical for your children –, collaborative playlists and contextual listening.
For creators, music talent marketplace SoundBetter is waiving its revenue share, cloud-based audio recording platform Soundtrap will offer extended free trials for educators, and Anchor will waive fees on its Listener Support feature. Ableton has extended the trial period of Live to 90 days, Apple has done the same with Logic Pro, while Moog and Korg have made their mobile music apps free to download. 
Relief Programs and Initiatives
Facebook announces $100 million grant program for small businesses
The COVID-19 pandemic has taken a tremendous hit in small businesses all around the world. Multiple governments have issued relief grants and measures to support the impacts of permanent quarantine in small businesses and households. 
Facebook announced that it is creating a $100 million grant program focused on helping small businesses cover operational costs like salaries and rents. This program will be available to up to 30,000 businesses in the 30-plus countries where Facebook operates. Applications are not open yet, but you can stay updated at their website. 
According to COO Sheryl Sandberg, this program will be accompanied by new virtual training programs to support small businesses in this unprecedented environment.  
Spotify COVID-19 Relief Program
Spotify has also announced a Relief Program for the music community. The program consists of Spotify matching every donation made via the Relief Program website up to a total of $10 million dollars. So far they have partnered with MusiCares, PRS Foundation, Help Musicians, Unison Benevolent Fund, Centre National de la Musique and others. On top of this, Spotify is also releasing  a new feature for Artists which will allow them to fundraise directly from their fans on their Spotify Page.
Apple Music launches $50 million advance fund for independent labels
The fund is available for labels who have a direct Apple Music distribution deal and earn at least $10,000 in quarterly Apple Music earnings. "Each advance will be based on the label's past earnings, and will be recoupable against the label's future earnings. This offer is in good faith that labels will channel funds to artists and label operations based on financial need."
Tencent sets up $100 million anti-pandemic fund
The Fund will initially focus on the sourcing and donation of medical supplies, such as personal protective equipment (PPE) and other essential products, for hospitals and front-line healthcare workers. 
IMPALA Task Force
IMPALA created a dedicated COVID-19 Task Force with the objective of to coordinating a safety net across Europe for micro, small and medium-sized businesses, artists and self-employed workers across the music and other cultural sectors. The Task Force has published a package of 10 recommendations on a National, European and sector level focusing on supporting independent music. 
NetEase Cloud Music, one of the most popular music streaming service in China, has teamed up with 85 groups of musicians, mostly independent musicians, and launched an online "Bedroom Music Festival."
Performed 4 to 5 days a week, 2 to 3 hours each time, 5 to 6 groups of musicians per day. One month later, 85 groups of musicians participated in the "Yuncun Bedroom Music Festival". The direct data shows that in the first month of the Yuncun Bedroom Music Festival, the cumulative number of viewers exceeded 16 million, the cumulative viewing time exceeded 21.98 million minutes, and a total of 6.85 million interactions.
PPL announces £87.6M Q1 distribution and additional measures to help the music community
The UK licensing company will be distributing £87.6 million to more than 26,000 performers and recording rightsholders. This includes £31.2 million from PPL's international collections. PPL is also donating funds to multiple initiatives
Soundcloud adds direct fan-suuport button for all creators and $5M in free promotional support
This is the second tier of support measures announced by Soundcloud CEO Kerry Trainor. The Berlin based company saw a 50% increase in uploading users last month.
Coronavirus advice: AIM's Gee Davy on the challenges faced by the SME music sector
Gee Davy, head of legal & business affairs at AIM, stresses why strategies must now be put in place to help creators, creative specialists, and small to medium enterprises (SMEs).
#LoveRecordStores Global campaign launched to boost indie record stores during coronavirus crisis
The initiative is led by Jason Rackham, MD of PIAS, who is inviting all music lovers to participate by sharing a post on Instagram or Twitter using the hashtag #LoveRecordStores and say what independent record stores have meant to them.