Why TikTok's Music Hub is perfect to get your artists' music discovered by Generation Z and Alph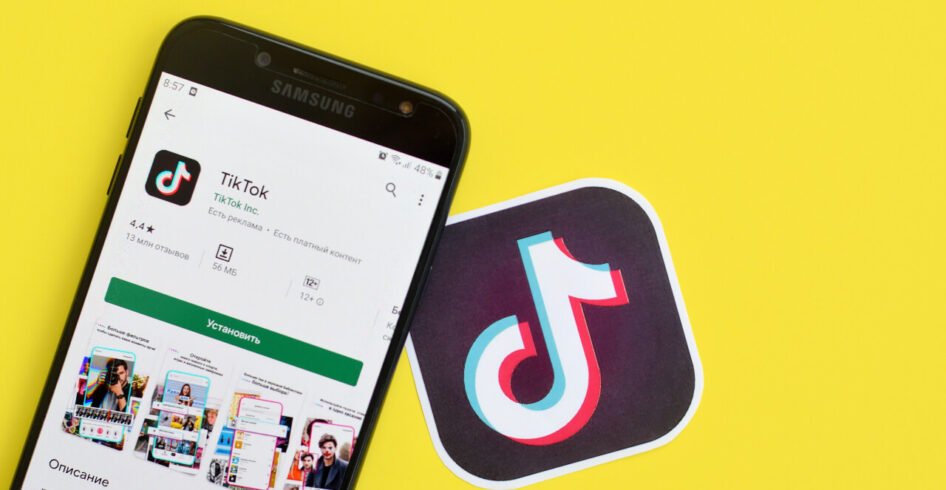 As a record label owner or music distributor, it's important to know about all the options out there to promote your artists and their music on popular streaming platforms.
And in case you've missed it: TikTok launched a great in-app Music Hub for its U.K. users that's perfect to help leverage your business.
In this article, you'll read all about it.
What is TikTok's Music Hub in the U.K. about?
TikTok has launched an in-app Music Hub for users in the United Kingdom that stimulates them to discover music.
The TikTok Music Hub includes the latest music trends, videos, viral trending songs, playlists and trending music artists on TikTok.
The Music Hub gets updated every week with artist campaigns, new 'joiners' (prominent artists who have just joined TikTok), hashtag challenges and TikTok LIVE sessions involving musicians.
There's also an interactive element in the Music Hub, where users (mainly from Generation Z and Alpha) can vote for their favorite tracks of the week. The Music Hub can be accessed from TikTok's 'Discover' screen, and people are also pointed in its direction if they search for music within the app.
TikTok's Music Hub, a service to showcase inspiring artists and boost music discovery
When TikTok's Music Hub was released early in March 2021, a special campaign called #WeAreHere was launched to support International Women's Day on the 8th of March.
TikTok created curated playlists about this topic and added female U.K. artists to "put a spotlight on inspiring women artists across different genres and geographies".
Popular TikTok creators used backing music tracks from these curated playlists in their videos and Girl in Red did a special live performance on her TikTok account. Other female U.K. artists like Shy Girl, Ashnikko, Dua Lipa and Bonnie Tyler were featured in the campaign as well.
This campaign shows how many options the Music Hub provides to facilitate collaboration between artists and video creators.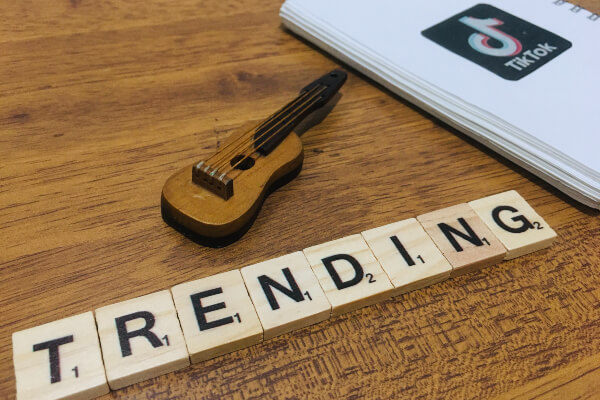 Why is TikTok's Music Hub important for the music industry?
TikTok already offered great options for artists to get discovered and to grow on the platform, because video creators can choose songs from TikTok's music database.
With the Music Hub, there's more focus on discovering music and the artists 'behind the backing track' in TikTok videos.
If a song becomes popular because of a trending hashtag and many creators start using it, now the artist gets highlighted in the Music Hub instead of putting the focus on the video and its creator.
This leads to getting more users connecting with new artists and genres.
"In 2020, over 70 artists who first went viral on TikTok signed major record deals, and 10 trending TikTok songs took the top spot on the UK official charts" states TikTok.
Imagine how much the Music Hub can contribute to that in 2021!
Do you want to distribute your artists' music to TikTok?
Maybe you weren't thinking about distributing music to TikTok before, because it seems more like a short video platform, but TikTok offers very interesting and effective options to promote your music catalog whether is through your artists' videos, TikTok creators' videos with backing music, influencers, ads or viral challenges that include your artists' music.
With our B2B white-label platform you can upload your content in TikTok and reach titktokers from around the globe (in particular Generation Z and Alpha).
Want to know more about how you can distribute your artists' music easily to TikTok with SonoSuite?