TikTok, the most popular non-game app in 2021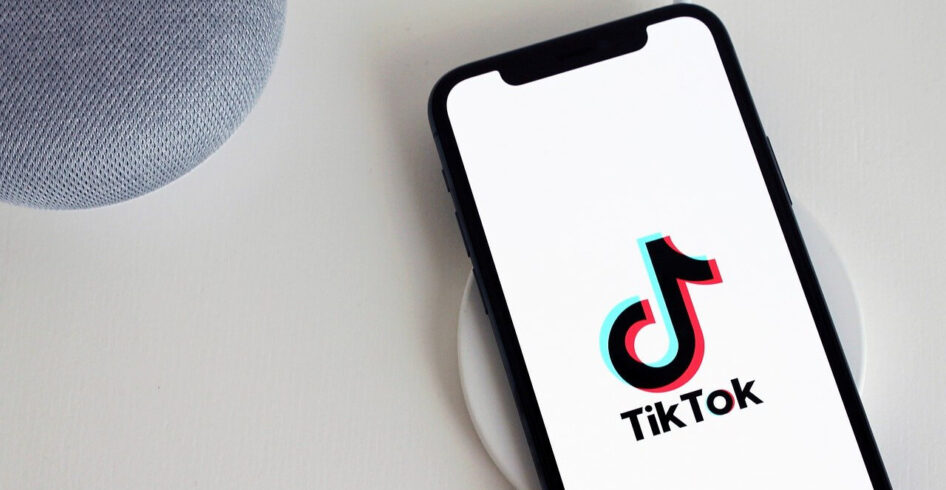 TikTok has set a new world record. The popular short-video streaming platform has been crowned as the most downloaded and highest grossing non-game app in the first half of 2021.
The video service by the Chinese technological giant, ByteDance, has become the first non-game and non-Facebook-owned app (WhatsApp, FB, Messenger and Instagram) to reach three billion downloads globally across Android and iOS (Google Play and App Store).
Only in H1 2021, TikTok app was downloaded (first-time installs) over 380 million times.
Its enormous success can be attributed to the idea that the streaming app combines the best of social media and an algorithm with the natural ability to make content go viral, giving artists, brands and users the space and tools to create unique content and inspire others.
But there's much more than that. Why is TikTok one of the best streaming services to distribute and promote your music catalog? Continue reading to find out more.
The blistering growth of TikTok worldwide
TikTok has managed to continue its rise to streaming stardom during the past 18 months, in spite of being removed from India -its biggest market in 2020- in June last year, and the several failed attempts of being banned in the U.S. for a while during the Trump era.
TikTok's Top performing countries
TikTok's rising popularity, especially amongst first-time users, has been driven by audiences in countries such as China, where its own version called Douyin accounted for 13% of global installs.
Other Asian countries like Indonesia, Korea or Pakistan have been core to positioning TikTok as the most downloaded non-game app in 2021.
The app has been prominent during the first semester of 2021 in emerging music markets like Brazil or Mexico, European countries like Germany, Italy, France or Spain, and other key locations like the U.S. or Russia.
While downloads fell by 38% year-over-year going from $619 million during the first six months of 2020 to $383 million the same period this year, probably attributable to the ban in India, consumer in-app spending was up by 73%, reaching $919.3 million.
Since its launch in 2016, TikTok has generated over $2.5 billion in consumer spending at a global scale.
TikTok, the first choice by Gen Z and Gen T to discover music
Users from around the globe, in particular those belonging to Gen Z and Gen T, currently use the streaming platform to create videos, but also to get entertained and discover new content, including new music releases by their favorite artists and emerging musicians.
Nowadays, 80% of TikTokers use the app to discover new music and 40% of them confess that the streaming service has helped them to find new musicians as well.
TikTok can be a great choice for your artists to get discovered by audiences from all over the world, but also to promote your music catalog.
Its algorithm proposes music recommendations based on users' personal preferences ("For You" feed) and, at the same time, serves as a promotional tool for artists and labels that want to showcase their music through viral videos and trends.
In fact, nearly half of Gen T listeners using the app say that TikTok's trends and viral songs have helped them to "break outside their existing music bubbles."
56% of TikTok users say that discovery happens naturally in their "For You" feed and 63% of them confess that they heard new music for the first time on the app.
Music is a universal language and in TikTok this isn't an exception.
The streaming service is helping artists to connect with their own communities through music.
Many businesses and brands also are embracing music and partnering with artists on the app to attract, engage and impact audiences.
A recent study by TikTok's media team revealed that users are more likely to remember brands (68%) and feel an instant connection to them (58%) when they feature songs they love.
A vast amount of users also prefer brands to use popular songs on TikTok when advertising their products.
This is undoubtedly a fantastic opportunity for those independent record labels, aggregators and distributors that want to see their artists' music streamed by millions of creators worldwide.
TikTok vs YouTube: The video streaming battle is on!
With over two billion logged-in users each month, YouTube is the world's biggest video streaming service, but TikTok is catching up to Google's service really fast.
As of May 2021, TikTok managed to defeat YouTube in the U.S. and the U.K. in terms of users' engagement on Android devices, according to a recent study by the mobile market data and analytics firm, App Annie.
In the U.S., TikTok users spent an average of 24.5 hours every month navigating on the app in comparison to Youtube users who spent 22 hours on its mobile version.
That difference was bigger in the U.K., where TikTokers spent an average of 26 hours a month on the app and YouTube users just 16 hours.
Considering that users in certain countries are switching to TikTok, but that YouTube still is the dominant player in specific regions, which of the two video streaming services is best to use for music distribution?
TikTok is leading the game as the world's most popular short-video streaming platform, especially amongst younger generations, and competing with the likes of Triller or Instagram Reels, while YouTube is the king of long video streams that caters to a cross-generational audience.
However, both streaming services have recently updated their features to cater different audiences and expand their user base.
On one hand, YouTube now has its own short-format video app called YouTube Shorts that is aimed at younger smartphone users (Gen Z and Gen T) living in places like India, North and South America, and the U.K.
On the other hand, TikTok has recently rolled out a new feature available within its app for users who want to create longer videos (up to three minutes in length). The goal: to increase engagement and also attract older audiences.
SonoSuite is connected to several music video streaming platforms, including TikTok and YouTube Music
SonoSuite's white-label SaaS solution for businesses features several video-streaming channels for music distribution, including both TikTok and YouTube Music, but also other key services like Triller, Twitch or Instagram.