Top 5 DSPs for music discovery
For many years, radio stations and music TV channels like MTV or VH1 played a key role to drive music discovery.
The scene has changed with the incursion of digital technologies and nowadays, music lovers use streaming services like Deezer, Pandora, or TikTok as their lead source to find new releases and to listen to their favorite tunes.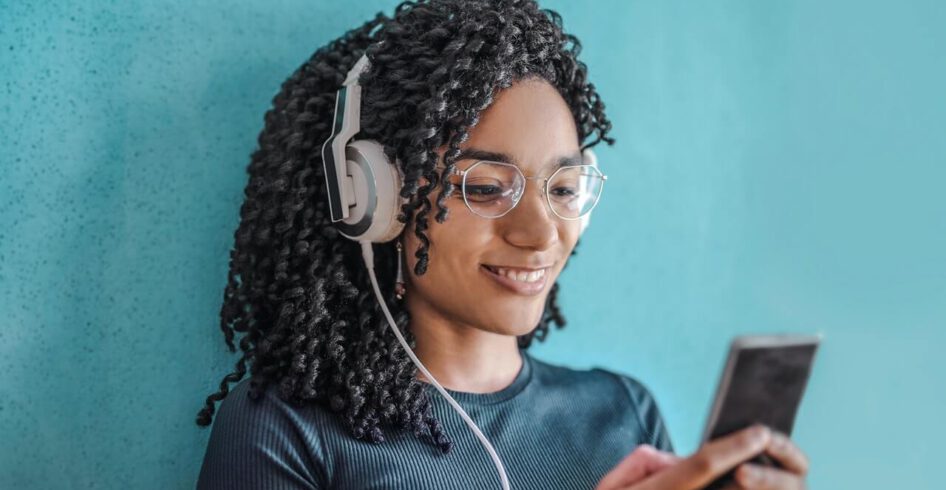 In fact, a recent study by the music research company, MusicWatch, where 1,000 music enthusiasts from the U.S were surveyed, supports this theory.
The survey revealed that streaming media is outpacing traditional formats when it comes to music discovery.
Currently, 63% of music fans in the U.S. choose audio or video streaming -from a list of 35 formats- as their Top source to discover music.
Nearly six out of 10 listeners believe that music streaming platforms like Apple Music or Amazon Music are excellent choices for that purpose in comparison to 39% who prefer broadcast radio.
Lower on the list, there are other old-school sources like music blogs, newspapers, magazines, music stores, or radio talks.
Music streaming services and social networks are particularly popular amongst Gen Z and Millennials, who use these platforms for music discovery, according to the latest data by Statista.
Over 40% of Millennials and Gen Z listeners worldwide use music apps and social media channels to discover new music in 2022.
Considering that internet users can now select from a wide range of streaming services to find new artists and songs to listen to, there is one question that comes to mind: What are the best DSPs for music discovery?
In SonoSuite, we've done the job for you! We've researched the best places to find new music and selected the Top 5 music streaming apps to discover new content.
The 5 best streaming services to discover music
#TikTok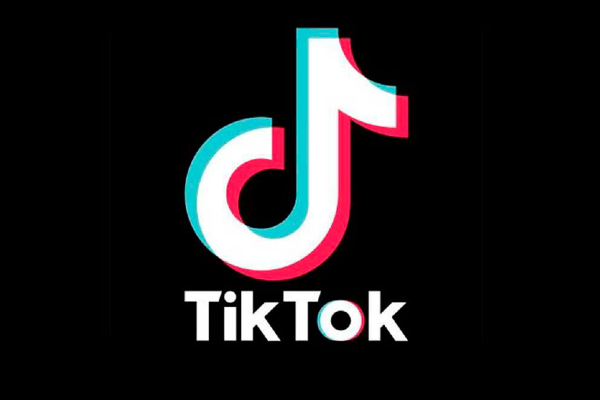 The short-form video app designed by the Chinese technological giant, ByteDance, is the first option for Millennials and Gen Zers that want to discover new artists and music releases.
80% of TikTokers say the app is helping them to discover new music.
This is not a surprise as TikTok offers a massive music library that includes over 150,000 royalty-free tracks to be used by creators from around the world, including locations like the U.S. (even though it was partly banned during the Trump era), U.K., Spain, Russia or Japan.
TikTokers currently spend an average of 858 minutes on the app each month and 46 minutes a day scrolling.
The platform undoubtedly is a great place to promote new releases and expand connections between artists and fans.
TikTok users look for experiences that go beyond the idea of simply listening to music.
Recent statistics focusing on TikTokers' habits after listening to new music, show that 47% of users add tracks to their list of favorites.
46% of TikTokers view artists' profiles and 43% follow them on the app.
This is a golden opportunity for independent record labels that want to spread their music catalog and reach younger audiences.
#Deezer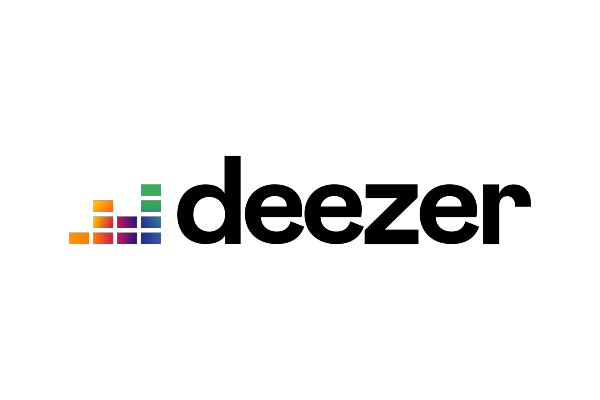 The French-born digital music streaming and podcasting service, Deezer, which now is available globally (in over 180 countries), is one of the most popular DSPs in emerging music markets like Brazil, South Africa or Mexico.
In July 2020, for example, Deezer counted around 20 million music streamers across Mexican territory.
The reason behind its success is simple: it provides a collection of 73 million tracks and the option to listen to hundreds of podcasts and radio stations.
Deezer users, which belong to different generations, can also craft their own music collections by using the app's extended music library.
40% of Deezer users say they prefer to listen to playlists. Currently there are around 100 million playlists created on the app.
Music playlists are great to discover new music. That is so, that Deezer currently includes a few channels where users can listen to new and most popular releases, as well as other popular tracks filtered by genre, mood, year or country.
These lists include songs handpicked by Deezer's editorial team.
Users' preference for Deezer's playlist recommendations when it comes to music discoverability probably is one of the biggest reasons why many independent labels and distributors use the app to make their catalog available on the platform.
Playlists represent a fantastic way to showcase new music or target users depending on their listening habits and personal music tastes, but also a great opportunity for independent artists to break into the mainstream.
So far, Deezer has signed right agreements with over 1,000 record labels -major and independent- and management companies from all over the world.
#Amazon Music
The online music streaming service by Amazon is one of the Top options for music lovers that want to listen to their favorite tunes in HD, UHD, and 3D audio, and find new releases amongst its current 75 million songs library (only available for Amazon Music Unlimited and Amazon Music HD users).
One of the selling points of Amazon Music is that it appeals to a cross-generational audience that expands to many countries around the world. Nowadays, listeners from Austria, Spain, Germany, or India use the service on a daily basis.
30% of Amazon Music users in the U.S. and 23% in the United Kingdom, both with free and paid accounts- are aged 35-54.
The streaming platform also has a growing audience among middle-aged listeners, especially in the U.S. where 14% of its subscribers are 55 or older.
In order to cater to younger audiences, Amazon Music has integrated Twitch into its app, which allows artists to live stream via the famous gaming platform.
Getting new music and artists discovered by its extended user base (55 million) is one of the key objectives for the DSP.
Amazon Music currently hosts a program in the format of a Breakthrough playlist to promote emerging artists and also a Latin Music Hub aimed at independent artists in South America, Spain, and the U.S.
In addition, independent labels, distributors, and aggregators can now upload their catalog and promote it through the relatively new music video section on the app, which is only available for paying subscribers.
#Apple Music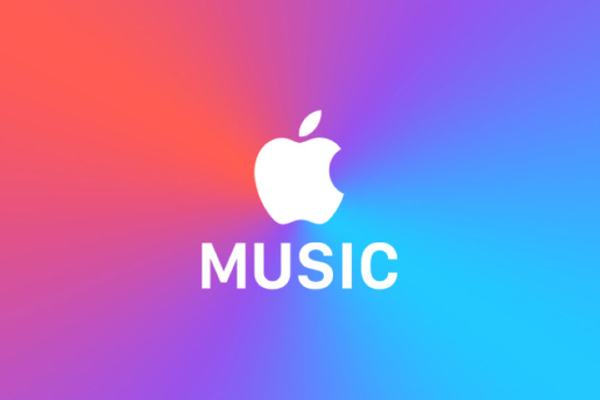 With over 72 million users worldwide trusting its services, Apple Music has positioned itself as one of the best DSPs to listen and download music, and enjoy live radio.
Apple Music has seduced audiences from different generations thanks to its offer of Premium subscriptions, which includes plans for families and students, and its big variety of playlists catering to different music tastes.
Its "Kids and family" collection saw a listening growth of 105% in July 2020 alone.
The app also features several playlists, including one with TikTok hits, to attract and engage with Gen Z.
This is an important target for the DSP as currently 16% of North Americans and 10% of Britons aged 18-34 use Apple Music to listen to music and discover the latest hits.
When it comes to giving voice to independent acts, the streaming service clearly knows how to play the game.
The DSP provides a playlist (the so-called INDIY) for artists who are self-producing their own material and hosts a series of initiatives and programs to help emerging artists as well.
There is the Africa rising discovery initiative whose goal is to "amplify emerging artists to music fans in Africa and around the world" and the Up Next program, which seeks to showcase the talent of Indian indie musicians.
Record labels also have their own space in Apple Music. The streaming service offers dedicated pages for them. So far, around 400 labels, including major and independent ones, have joined the platform.
Thanks to this move, subscribers can be up to date with new releases, enjoy big historical releases, and signings and artists' biographies.
#Pandora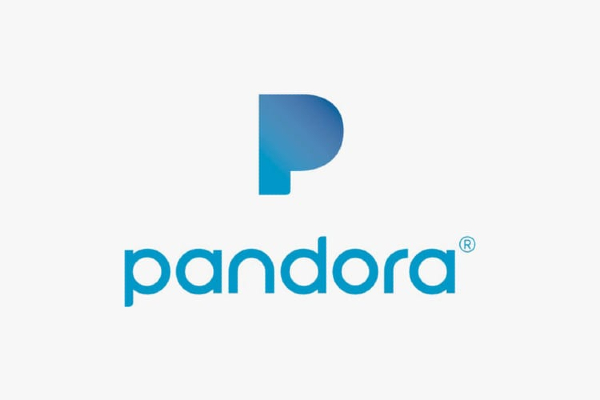 The online curated streaming platform, Pandora, is one of the main services in the U.S. for music discovery and podcasting, especially after joining forces with the leading audio entertainment company, SiriusXM, in 2018.
The streaming service provides an interesting catalog with over 40 million tracks and thousands of podcast shows.
Pandora's subscribers can also create their very own personalized music stations by using the SiriusXM app.
Despite being only operative in the U.S. (years ago the platform was also available in Australia and New Zealand), Pandora has built a community of 70 million users who turn to the DSP on a monthly basis to listen to music and radio programs.
Pandora's user base is made of listeners who mainly are aged over 35.
30% of Pandora's listeners are aged 35-59 and 25% are aged 50-64.
Nevertheless, the platform offers content and subscriptions to appeal to all sorts of audiences, including younger generations.
You can find subscriptions for families, students, and even active-duty military and veterans!
Users can discover music in Pandora through different sections.
The streaming service includes the so-called "Modes", which are playlists aimed to help users find new music by their favorite artists.
There is a mode with "Newly released" songs that features new tracks and another one called "Discovery" that highlights new artists and songs that wouldn't usually appear on the user's station.
SiriusXM has recently teamed up with TikTok to offer extended music experiences to Pandora's users and to drive music discovery.
Amongst the new features released by Pandora is a "TikTok Hits Playlist" that contains trending songs from the popular video streaming app and other exclusive hosted playlists where famous TikTokers curate and promote song selections.
SonoSuite is integrated with +250 DSPs worldwide, including TikTok, Deezer, Amazon Music, Apple Music, and Pandora
If you're running a digital music business and want to deliver your catalog to any of the five DSPs we recommended above, you can use our white-label SaaS solution, SonoSuite, to do so or select other Top digital music stores from a list that expands to 250 channels worldwide.
Book a free demo with one of our music business experts and discover how to easily make your artists' music available in TikTok, Amazon Music, Pandora, Apple Music, Deezer, and other popular streaming services!