5 game-changing industry trends to watch for in World Music Day 2021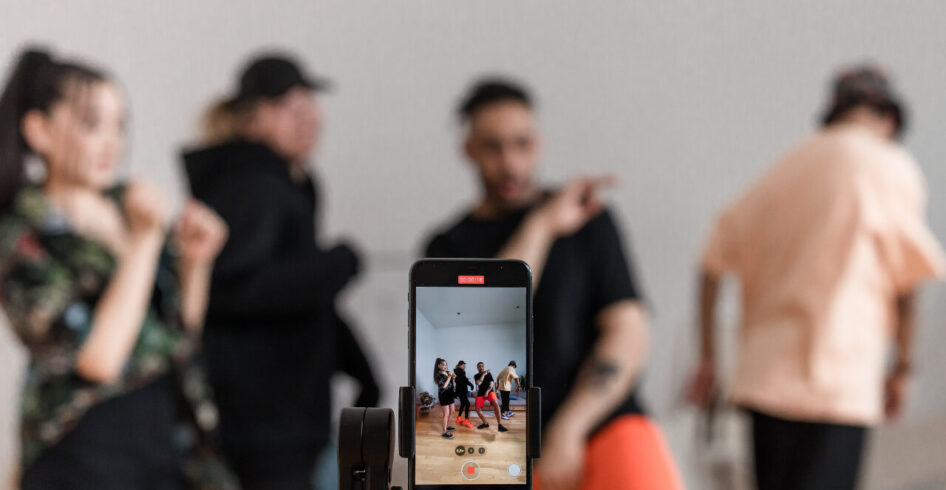 A new edition of World Music Day is around the corner and that means, a new opportunity to celebrate music in all of its forms and give some recognition to all these music business professionals, on and off the stage, who make this a fascinating sector.
Taking World Music day 2021 as an excuse, in SonoSuite we want to honor this special day by introducing you to some of the most important music industry trends we believe are redefining the scene right now, and which can be core to transform your music distribution business.
5 powerful music industry trends to embrace during World Music Day 2021
The global pandemic has redefined the way music is created, distributed and consumed. We've fully embraced the digital universe.
Music digitalization has completely reinvented the music industry. In the past year and a half, users have changed their listening habits and music companies transformed their business models, turning their attention to digital streaming and social media.
But what can we expect from the music industry on World Music Day and also in the second half of 2021? Below, you'll find five examples of the Top digital music industry trends to watch for right now.
1. Music & gaming
During 2020, the live game streaming industry positioned itself as the most profitable sector within the entertainment universe. The global video gaming market reached (an estimated) $180 billion in revenue.
Platforms like Facebook Gaming, YouTube Gaming or Twitch (channels integrated in SonoSuite), which initially were aiming at gamers, now offer countless opportunities for music owners that want to share their projects with the world.
Creators can also use licensed music while broadcasting on these platforms.
For many mainstream and independent music companies, that's been the perfect excuse to jump into the world of live music gaming streaming in 2021. The goal: to promote and distribute their music catalogs, get more exposure, and engage with new audiences.
2. Social media and music fandom monetization
Popular social networks like Instagram, TikTok or Facebook provide artists, songwriters, distributors and independent record labels several options to monetize music.
There's the option to earn money every time your music is included in user-generated content, with the use of targeted ads or through music videos uploaded on some of these platforms like Facebook Music Videos.
Instagram and Facebook also include features to help music owners to extend their revenues.
Artists can receive direct fan payments in the form of tips and donations, when performing live on these platforms, and they can also add a shoppable merchandise option.
Fans play a key role in social media. The Asian music giant, Tencent, or the popular Chinese streaming platform, Kanjian Music, are two of the companies offering extended interactive opportunities for artists and music businesses to connect and engage with their audiences.
These platforms, which are integrated in SonoSuite, provide experiences that go beyond the idea of simply streaming music or sponsoring live-streaming concerts. They offer a space to host what some people call "streaming parties".
They provide alternatives to bond and monetize when interacting with users, from artists-fan chats to other streaming activities like the option to play games with your favourite artist.
3. Live streaming
Music live streaming has turned into one of the favorite pastimes for many users around the globe during the pandemic.
Not only that. The industry is heading that way. Online streaming saved the music business in 2020 and although physical concerts are now coming back to normal little by little (a good example is the UK''s recent Download Pilot which welcomed 10,000 fans for the first time since the coronavirus outbreak), the digital scene is stronger than ever.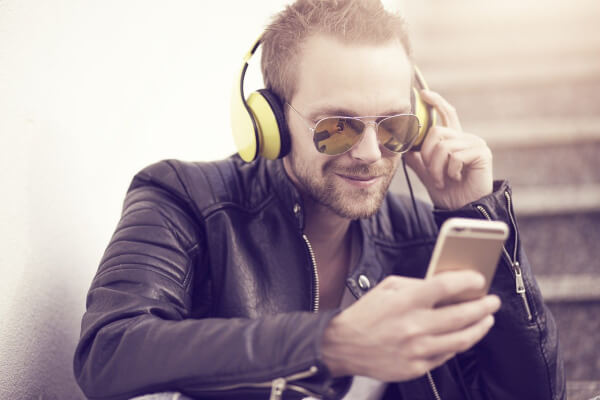 The online global music streaming market will reach $24.71 billion by 2027, according to a report published last May by Allied Market Research.
Online streaming is giving music professionals the chance to generate income in a more creative way.
Music lovers are demanding more and more content online, and many of them are willing to pay for it.
Some streaming services like YouTube, Instagram Live or Triller offer free live streams for users, where artists and labels make business out of ads, donations and tipping; while other DSPs like SoundCloud (in collaboration with Twitch) provide premium experiences where creators can get paid for their virtual shows.
The global recorded music revenue grew 7.4% to $21.6 billion in 2020 according to a report by IFPI, and that increase was mainly driven by paid subscriptions streaming.
In 2020, there were 443 million listeners who paid for a subscription to a streaming service, which represents a 18.5% rise in comparison to the previous year.
4. A.I. music catalog categorization
Technology has always been one of the best allies for the music industry.
Artificial Intelligence (AI) is currently playing a big role when it comes to automating processes, from music composition to mastering and distribution.
One of the most interesting and innovative ways this type of technology can be applied to music is when it's used for catalog tagging and categorization.
More and more independent record labels and music distributors are trusting auto-tagging when adding metadata to songs they upload to streaming services and digital stores.
AI tagging can be very helpful to save time and avoid the sometimes dullness of manual tagging.
Artificial intelligence is also a good resource for creating personalized playlists or similarity search within specific catalogs, amongst many other things.
Here's how AI is revamping the music industry.
5. Digital distribution
If there's one thing that has radically changed the foundations of the music industry in the past five years -and strengthened them during the pandemic- it's digitalization.
Users are switching to the online world to listen to music and connect with their favorite artists, but from the business side, the whole sector has fully entered the digital scene as well.
The revenue generated by music streaming during 2020 offset the decline in other formats.
In 2020, physical revenues decreased 4.7% as a result of the Covid-19 pandemic, according to information from IFPI.
One of the top performing regions in terms of digital music revenues during the last year was Asia, which saw digital formats surpassing the 50% share of the total's earnings for the first time.
Digital distribution has transformed the way mainstream music companies are doing business right now, but it also has redefined the role that independent record labels and distributors have in the current music landscape.
Independent music businesses can now directly compete with bigger players by distributing to the most popular streaming platforms and digital stores worldwide.
Services like SonoSuite make that process easy by connecting independent businesses to DSPs like Spotify, Shazam, Twitch, Pandora, Gracenote, NetEase, TikTok, SoundCloud or Tidal.
With our white-label SaaS solution, they can set up and manage their own digital distribution company without intermediaries, deliver their music catalog worldwide, and organize royalty payments in a single place. Just to put it in a simple way: you can get full flexibility.
Another reason why digital distribution is gaining a dominant position in the industry.
Want to take your digital distribution to the next level?