Twitch is opening the path for a new paradigm in artist's economics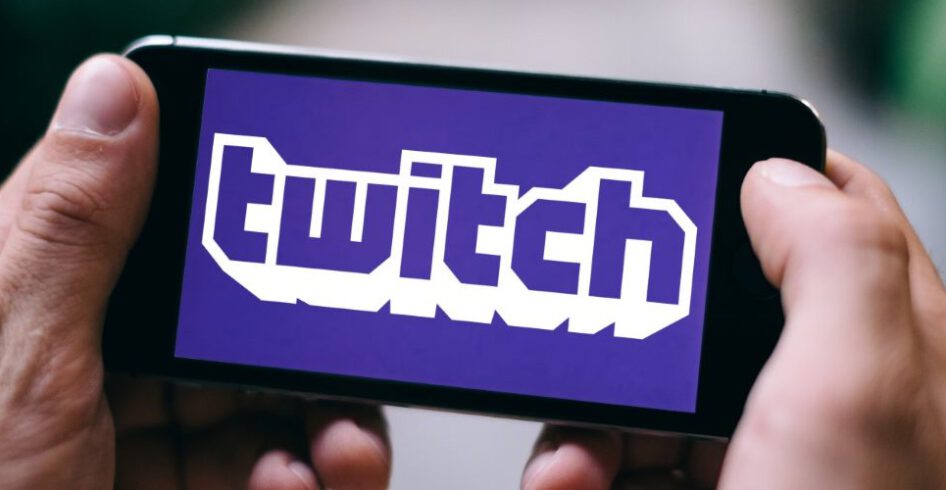 One of the biggest and more interesting developments in music tech industry during this COVID-19 pandemic has been the rapid rise of live-streaming platform Twitch. The Amazon-owned company has steadily become a home for artists and music companies seeking ways to overcome the financial deficit that the general cancellation of live events have brought to the music industry worldwide. 
Despite mixed reactions from artists towards Spotify's donation links, the idea of fans directly funding artists online in pursue of a larger impact in artists pockets is a scenario that Twitch feels confident in being the best suited solution to implement it, as analysed by a recent Tim Ingham's article in Rolling Stone. 
Twitch's model consists of allowing "Creators" to host live video channels, where fans can subscribe directly to that channel within three different price tiers ($4.99, $9.99 or $24.99 per month). Also, the platform allows viewers to tip Creators using their virtual currency "Bits". The subscription revenue is split 50/50 –minus taxes and processing fees–, and the revenue from tips or "Cheers" is split 70/30 in favour of the Creator. Moreover, given the connection with Amazon, Prime subscribers can opt-in Twitch Prime, which enables them to subscribe to their preferred channel for $2.50 per month out of their Amazon Prime subscription. 
The philosophy behind Twitch, as stated by their SVP and Head of Music Mike Olson, is to "take a gaming monetization model and bring it to music", relying on the premise that a small 1% of over 100 million users willing to contribute disproportionately in revenue to Creators can massively increase and change the economics for the artists. Unlike the tipping/donation approach brought by Spotify and other platforms, Twitch bases their value proposition on giving the fans exclusive, interactive experiences in return for their contribution (intimate creative session, in-depth Q&A, etc). By allowing fans to tip their favourite artists without limits Twitch is getting rid of the "top ceiling", a concept that Bandcamp has been successfully implementing in their recent history.
Behind the scenes
It is important to mention that Twitch has been incorporating key figures in the industry to develop a music strategy or a while. Mike Olson and Sara Clemens came from Pandora before joining Twitch as SVP and COO respectively. Former Spotify executive Pat Shah joined the Amazon-owned company as Head of Music Strategy & Licensing, as well as Tracy Chan, recognized for having built the Spotify for Artists platform, among others. 
Music explosion during the COVID-19 pandemic
Music-tech journalist and researcher Cherie Hu went through the latest months of Twitch data provided by third-party analytics company Twitchmetrics in one of her recent Patreon articles. Among the major findings of her analysis we can find:
Daily average viewership for music was mostly constant before mid-March, coinciding with SXSW getting cancelled, and around the same time that Live Nation and AEG decided to halt all tours due to COVID-19 concerns.

Since then, average music viewership on Twitch has more than quadrupled.

Viewership of Music as a whole category is still only around 10–20% that of many individual games, including Fortnite and League of Legends.

While concert promoters, record labels and music companies are attracting more views, artists are attracting more followers
Additionally, as noted by a recent report by industry firms StreamElements and Arsenal·gg, total viewership of the "music and performing arts" category saw 17m hours watched in April 2020, a 385% increase from 3.6m a year ago. 
Licensing
Several big songwriters and publishers advocates such as the National Music Publishers Association CEO, David Israelite, have raised concerns about the licensing status of a big part of music content hosted on Twitch. On this, Mike Olson points that Twitch is working closely with rights-holders to implement proper licensing, as it is currently with Twitch's built-in Karaoke Twitch Sings, that has current agreements with over 180 publishers. 
Beyond Twitch
One of Music Ally's recent Startup Files featured Ampled, a cooperatively-owned platform that's being built in the US by a group of artists, developers, designers and other creatives. In a similar operating field as Patreon, artists create a page on Ampled, for free, and post "unique content" that fans can access by directly supporting the artist with $3 or more per month. The key difference between them and other VC-funded platforms, is that "artists on Ampled receive a share of the company and a vote in how it does business. Ampled is owned by its community, not by investors".
Summing Up
It is undoubtedly that livestreaming boom is one of the key element of the music industry reimagining itself due to the consequences of the pandemic. However, it is still important to keep in mind that proper and just monetization business models for the exploitation of repertoires must be implemented and prioritized along other and new ways of promotional and non-monetary benefits. We will be very attentive, as the whole industry, on any developments surely will come in the immediate future.