Welcome to the era of video streaming, the most popular format to promote music in 2021!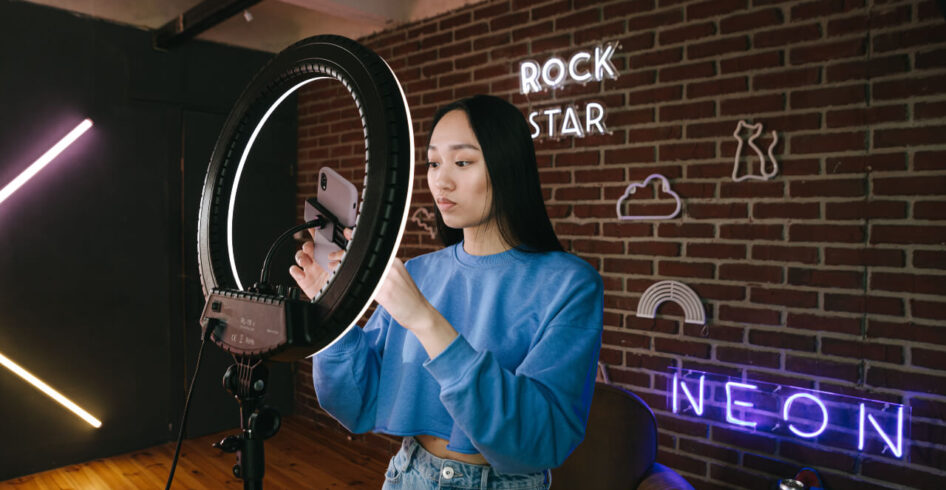 A global music hit suggested that the 80s were the big ban for music video, killing the radio star after the appearance of MTV, and now this format is gaining even more popularity within the music landscape, especially after live video streaming entered the game.
Consumers are switching to music video services to get entertained, listen to their favorite tunes, and to discover new releases, and emerging artists. Content creators have also found an opportunity to showcase their projects and monetize them through video livestreams.
Music businesses are adding video streaming to their marketing strategies to advertise their content as well.
There's no doubt that video streaming is having a positive impact on the digital music scene.
Nowadays, more and more record labels and distributors are using this option to release, and promote their artists' catalogs through platforms like YouTube Music, Facebook, Instagram or TikTok, which allows them to present their music content in a more visual, and engaging way. Many of them do so from their artists' own personal profiles on streaming platforms, and social media networks, while others prefer to add their catalogs to the music libraries included on some of these services, and make them available for creators to use during their video streams.
YouTube, TikTok, Tencent Video, Facebook Rights Manager, and Twitch at the forefront of the global music industry
Looking at the current digital entertainment scene, we see that social media, and digital music apps offering video and live video streaming options are outpacing those platforms that only focus on a single format.
Apps like YouTube, TikTok, Instagram, Facebook, Tencent Video or Twitch (channels integrated in SonoSuite) dominated the music landscape during H1 2021.
These channels made it to the Top 10 global entertainment, and social media apps in terms of downloads, time spent, and consumer spend during that period, according to the new report by the mobile data analysis firm, App Annie.
Checking what are the most downloaded entertainment apps at a global scale during the first six months of the year, we see that the trend is heading towards live streaming, and short-video platforms.
TikTok remains the world's highest grossing, and most popular video streaming app in terms of installs.
The secret of its success lies in the hands of Gen Z and Gen T music fans who use the platform to discover new music. A stunning 80% of TikTokers use the app for that purpose.
During H1 2021, TikTok has been prominent in music markets like China, competing with giants like Tencent or QQ Music, but also in other key markets.
The popular short-video app, which cultivates deep engagement, and gives users the option to unleash their creativity with their own-video creations, and using pre-cleared, royalty-free music from its Commercial Music Library, has hit the top position when it comes the average time spent per user in key markets like the U.S. and the U.K.
TikTokers in the U.S. spent an average of 24.5 hours per month during the first semester of 2021.
However, YouTube remains the world's video streaming leader, and kept its dominance in other strategic countries like Australia, France, India, Japan or Russia.
Twitch has also been a game-changer for the global live video music streaming landscape.
Despite being originally targeted to gamers, Twitch has broadened its audience through the years by offering some room to other communities that wanted to come together.
In the past six months, the music community in Twitch has particularly been very active.
Just in January 2021 alone, users in Twitch watched over 24 million hours of videos included in the music category.
The increasing popularity of Twitch during the past months is due to several factors, including the idea that it offers artists, and creators the option to connect with fans interested in music during live streams on Twitch, and also giving users the option to discover new music on the platform.
Labels and distributors have also turned their attention to Twitch as they can now send their catalogs to Soundtrack by Twitch to be selected for the platform's curated playlists, offering their artists more opportunities for promotion.
>> Click here to download our exclusive eBook about Twitch for Music Distribution Businesses for free! <<
Deliver your catalog to channels like YouTube, Tencent, TikTok or Twitch by using SonoSuite's white-label solution
In SonoSuite, we love to be ahead of the curve when it comes to help independent music businesses to connect with the best streaming services (+220 DSPs are integrated in our platform) to deliver their catalogs, including those digital stores, and social media channels with global presence like YouTube, TikTok, Tencent, Facebook Rights Manager or Twitch that also feature video or live video content.
Do you want to release your artists' music on these platforms at your own speed? Contact one of our business experts to see how SonoSuite's white-label solution can fit your brand's needs.