What the new feature Soundtrack from Twitch is about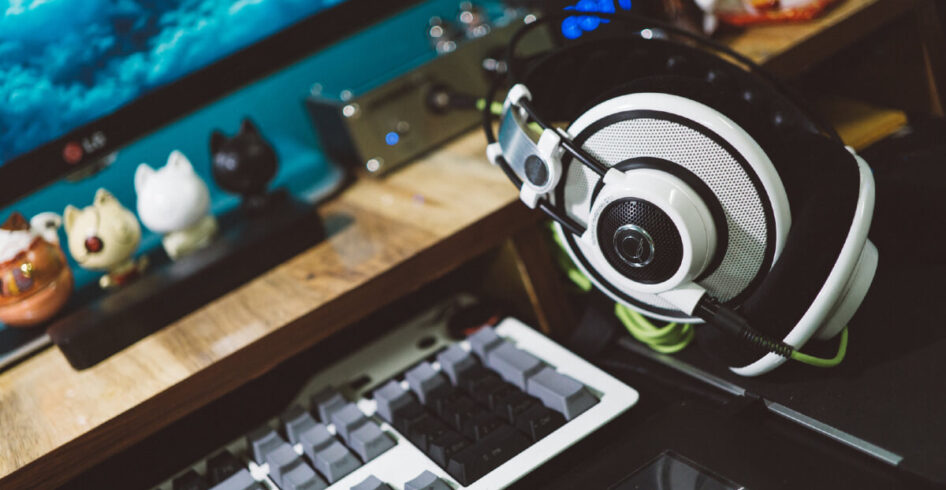 In times like these, gaming and live streams are more popular than ever. According to StreamElements and Arsenal.gg, the live-streaming sector grew 45% between March and April, with streaming platform Twitch still being the biggest streaming platform in the world. But if Twitch Creators wanted to use recorded music for their streams, previously there was no easy way to use licensed music. Twitch Creators would be banned if they used copyrighted music.
To offer a solution, Twitch (Beta) has announced its new feature: Soundtrack. Users can sign up for the waiting list until it's available in their region. At the end of this article, you will know how it works and why it's so important for Twitch Creators and independent music artists.
What is Soundtrack?
Soundtrack by Twitch (Beta) is a new tool for Twitch Creators to use licensed music within their live streams, so they can stream worry-free. Since there are no major record labels involved, this is a great way for musicians to be discovered by the Twitch community.
Twitch Creators can choose songs from a collection of rights-cleared music that is curated by Twitch's in-house music curation team, as well as 'select streamers and industry partners'.
The music will be integrated with their streaming software to separate the audio sources, so creators can keep their channel safe from illicit music while creating their content. If people are watching a stream from a creator who is using Soundtrack, they will see a widget at the bottom of the stream which shows what song is playing. It also links to the Spotify profile of the artist and their Twitch channel, if the artist has one. Viewers of streams can add the songs to their favorite music streaming services, like Spotify or SoundCloud.
Twitch already provides an early version of Soundtrack, which is compatible with OBS Studio v26.0 or later on PC. Very soon, it will be compatible with Twitch Studio & Streamlabs OBS.
Playlists and Stations
The Soundtrack library has a diverse set of curated playlists or radio-style genres that Creators can select from. The curation team will add new Playlists and Stations regularly.
Playlists are set lists of curated tracks. Twitch Creators can choose a list based on various genres, moods and themes in which creators can play the tracks in order, shuffled, or repeatedly. Stations can endlessly play a larger set of tracks from specified genres and are always shuffled.
How can I make sure the music of my signed artists gets used and discovered by Twitch Creators?
Unfortunately, because the Soundtrack library is curated, it is not guaranteed that the tracks of your artists will be added. But you can take a look at the current Playlists and Stations and try to estimate if your music would fit in there. In that way, you can estimate if it's worth the try. You can even support your artists by recommending them to become Twitch Creators themselves.
Why is this something I should not miss out on?
When you're a niche or indie label, music aggregator or distributor, it can be hard to compete to find a way to get past the major record labels. Soundtrack especially focuses on independent acts and global distributors that work with indie artists, in addition to a handful of indie labels from around the world.
Ghazi Shami, CEO and Founder of EMPIRE, also stated that gaming and music drive today's culture. "And Soundtrack is the next essential step to support this thriving community". Dig Dis!, a big music distribution organization on electronic music, said: "We think that Soundtrack offers a great chance not only for streamers to be able to find some great music for their streams but also for artists and their music to be discovered and recognized."
Want to stay updated on the latest news and trends in the music industry? Sign up for our newsletter!