Performance Rights Management Paper by WIN for MUSIC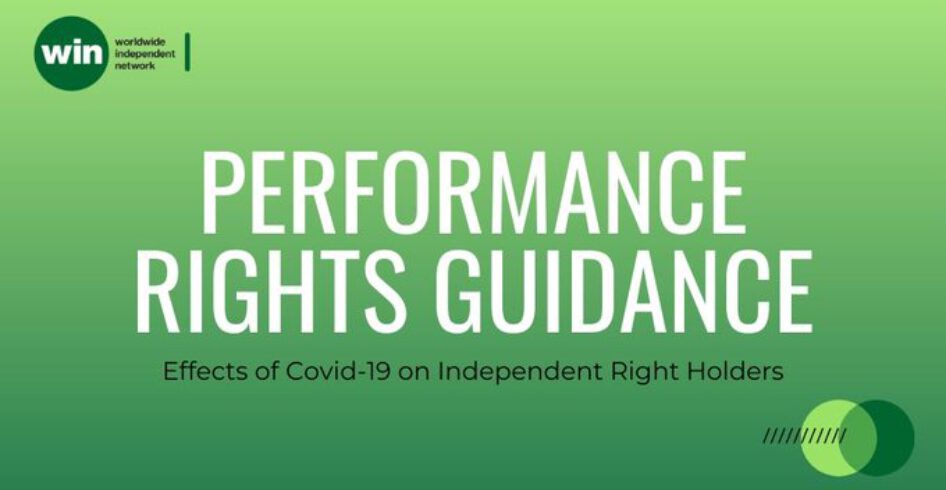 WIN For Music supports independent music trade associations and their members navigate the complex and ever-changing world of international performance rights management, especially on a cross border basis.
From SonoSuite we would like to thank WIN for making us part of the Performance Rights focus group, which met in April to review the impact on the global performance rights sector and give measures to address the COVID-19 crisis around the world.
The paper (in English, Spanish and Portuguese) summarizes the key points to be aware of, since the effects of the crisis are significant and wide reaching. It sets out the key considerations which trade associations, labels and rights holders need to be thinking about and acting on right now. It can be found on WIN's website on WIN's website.