Long-form audio and music video content: the new trends to promote your artists' music on streaming platforms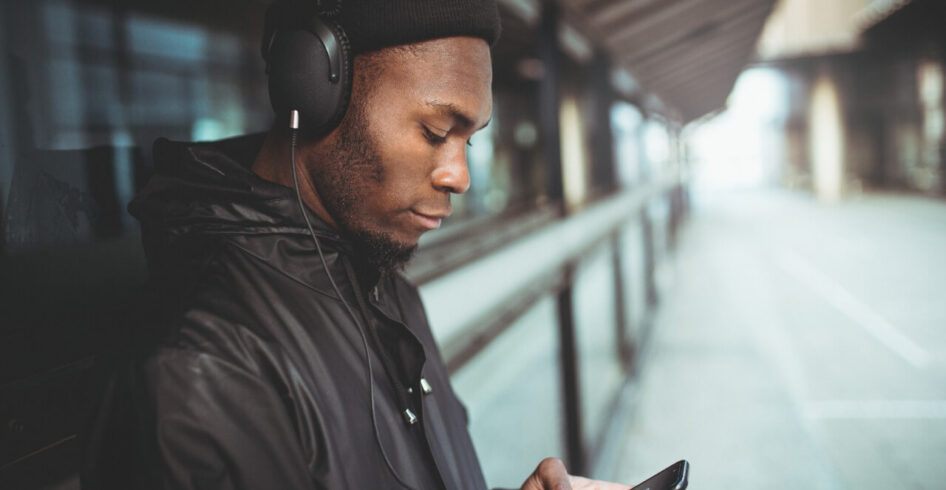 Every music streaming platform that provided features for long-form audio or video content has seen an increase in engagement with that content during last year.
Tencent Music, for example, one of the biggest online music services in Asia and channel integrated in SonoSuite, reported a rise of 4.7% of its monthly active users listening to long-form audio content in the third quarter of 2020 compared to the same period the year before.
In this article, you will find information about some DSPs that include new long-form audio and video content opportunities within their own platforms that you can use to promote your artists' music across the world.
What does 'long-form content' mean?
We call music, images and short videos with a length of just a few minutes 'short-form content', while we use the term 'long-form content' for video and audio content that needs people's attention for a longer time than just a few minutes. Examples are podcasts, documentaries, webinars, tutorials and audiobooks.
Long-form audio content on DSPs: podcasts, radio programs and music talk shows to promote your artists' music
Tencent
Throughout last year, Tencent Music has been investing a lot of effort in adding special long-form audio content sections with podcasts, audiobooks and all kinds of audiovisual shows to its music apps: QQ Music, Kugou Music and Kuwo Music. Tencent also set up a new radio feature called Kugou Radio.
Tencent launched a standalone spoken-word platform called Kuwo Changting, which allows long-form audio content like radio programs, talk shows or music podcasts.
At the end of 2020, Tencent also partnered up with podcasting app Xiaoyuzhou to launch a podcasts section in QQ Music.
So, if the Asian market – and Tencent's focus on the North American market – is something that fits your artists' catalog, Tencent offers a whole lot of options to be creative and attract new fans with long-term music content!
Spotify
In the fourth quarter of 2020, 25% of Spotify users listened to podcasts. Of course, 2020 was a year where the amount of podcast listeners on Spotify increased as well.
Spotify has its own app for creating podcasts called Anchor. With a mixed-media playlist feature that was launched in October 2020, podcast creators can use music from those lists in their shows, generating royalties for the music rights-holders.
For example, Spotify created a mixture of documentary series and interview shows that can be found in the 'Shows With Music' hub. This means it would be a great opportunity to collaborate with podcast creators who can feature your artists' music.
SoundCloud
SoundCloud has always been a platform for long-form audio content. It began with artists uploading their DJ sets, but now it's also a place for independent music podcasts, where your artists' music can be showcased.
Boomplay
Boomplay Music is not only a music streaming service, but a platform that provides podcasts and music videos as well.
In the Buzz section of Boomplay Music, you can also find shows and other entertainment long-form content, where your artists' music can be played, increasing in that way the chances to be discovered by Boomplay's thriving Community.
Connect with creators on the platform to use their music or interview your artists on a show.
At this moment, Boomplay is the biggest streaming platform in Africa. The platform is also expanding worldwide and distinguishes itself with dominantly African-rooted music and other forms of entertainment instead of music only.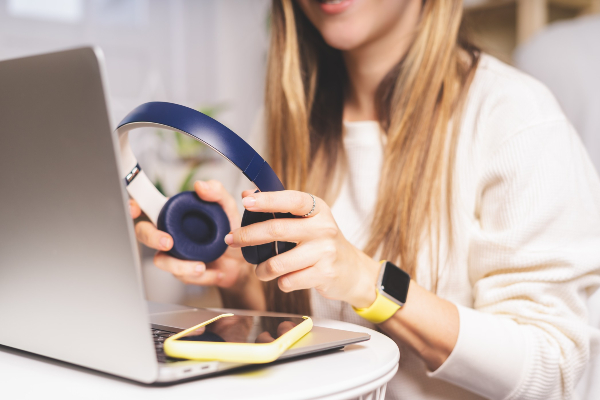 Apple
Apple Music does have a few podcasts here and there, but Apple has its special platform for it: Apple Podcasts. The programs are available via the app.
Here's something interesting to keep in mind if you're doubting between Spotify Podcasts and Apple Podcasts: according to a new market forecast for 2021, the amount of Spotify Podcasts listeners will surpass the amount of listeners of Apple Podcasts for the first time.
Deezer
Music streaming app Deezer offers podcasts and shows as well, but it's not available in every country where the DSP operates. It's available for users who use a paid subscription as well as for users who are using Deezer for free.
Amazon Music Unlimited
Amazon Music Unlimited – which is viewed as the best music streaming platform for Amazon Prime members (Amazon's video streaming service) – has a special feature to listen to and upload music podcasts as well. Users can download them to listen to them offline as well.
Long-form music video content on streaming platforms and social media
Instagram TV (IGTV)
Instead of the short videos appearing on Instagram feeds, IGTV offers creators the opportunity to publish videos with music that can be as long as 15 minutes, and live stream videos that can last up to an hour.
This is a great opportunity to showcase your artists' music, increase engagement and streams, but what happens with creators using recorded music in their IGTV videos?
Instagram is currently partnering with right holders to protect artists and music owners (songwriters, record labels, music publishers…) whenever their music is used in a video and uploaded on the platform.
The platform includes in-product video notifications that alerts users when they upload copyrighted music in their videos and it doesn't adhere to Instagram's licensing agreement.
YouTube Music
YouTube has always been offering long-term video content, but in connection with YouTube Music, so the distributed artists' catalog can directly be linked to the videos.
Tidal
Tidal – the music streaming service that fits perfectly with audiophile music fans – has curated a selection of podcast series that focus on intimate storytelling by artists, like behind-the-scenes looks into the creative process, to priceless moments of artists discovery, as well as a deeper dive into different music cultures.
But Tidal not only offers podcasts in long-form content; Tidal X offers content in the form of video as well: music videos, movies, documentaries, live concert streams (exclusive concerts for local subscribers that can later be streamed on the app), TV shows, interviews, and video podcasts.
Are music streaming services like Triller and TikTok following?
When it comes to video music streaming, TikTok and Triller are a top choice. Both platforms provide short-form streaming content options, and it's unknown whether they are planning on adding long-form content options in the future.
However, TikTok has a feature called More on TikTok, a TV app that can be watched with Amazon Fire and provides two main kinds of content: curated compilations of popular TikToks (this may or not include videos with music) and exclusive interviews with major TikTok influencers.