7 steps to start and grow your record label: Manage royalty payments and reports
Running an independent record label involves many layers of responsibilities.
In the previous chapter of our series of articles about starting and growing your record label in 7 steps, we provided you with several strategies to promote your artists' music on social media platforms like TikTok, Instagram, or Facebook (channels integrated with SonoSuite).
Once your artists' music is available in physical and digital stores around the globe and promotion is on the right track, you'd be thinking in the next scenario, which is analyzing some results!
In the seventh and last episode of our guide, we want to give you some basics about music royalties, so you can understand the mechanics behind your label's royalty accounting.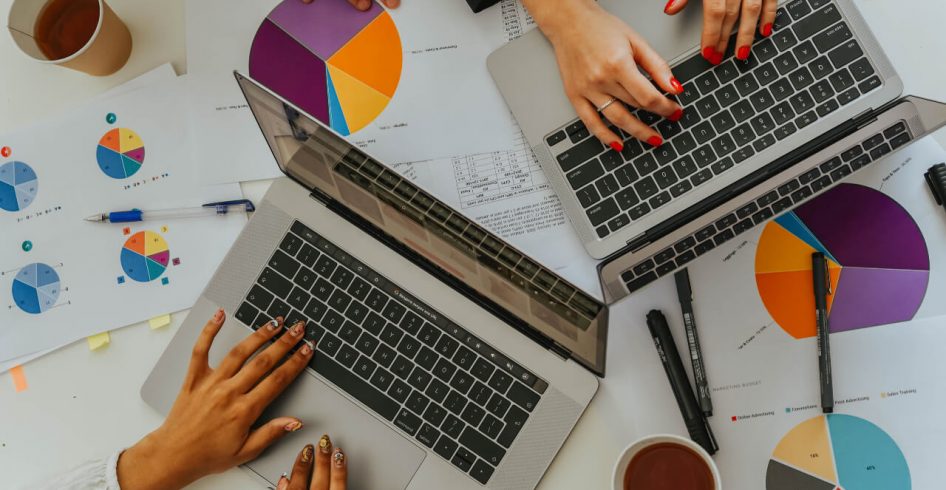 Music royalties in the digital age
Managing revenue and royalty reports can be a very tedious task, but it's key to figuring out your future in the music industry as a record label.
Before starting to think about royalty collection, payments, and reporting, you'd consider the fact that in the digital age, there are several types of music royalties, and legislation depends on every country.
Sometimes you'd need to register your artists' recordings to the corresponding collection society, depending on the country your business operates.
Below you can find a few examples.
As a record label, you can collect download and streaming royalties, which are the fees paid to rights holders, in such case you as a record company, your artists, or any other third party involved, whenever a song from any of your artists is being downloaded from a digital store like iTunes or played on a streaming service like Spotify, Tidal, or Amazon Music (channels listed in SonoSuite for distribution).
You, as a master recording owner, are also entitled to administer mechanical royalties generated by physical sales as well as synch royalties, which is whenever one of your artist's recorded songs is licensed for use in visual media like ads, TV shows, videogames, or films.
Looking at some examples, you'll find that in the U.S., royalties from public performances are managed by Performing Rights Organizations (PROs) who collect them on behalf of publishers and songwriters.
In Europe, Collective Management Organizations (CMOs) are in charge of collecting both performance and mechanical royalties for copyrighted owners and administrators.
In the U.K., for example, as a record label, you'd register to the collective rights management organization, PPL (Phonographic Performance Limited), which ensures that owners of recordings, in that case, you and your artists, are compensated whenever the work (recorded music) is broadcasted or performed publicly.
When it comes to neighboring rights royalties in the U.S., the ones generated from public performance or broadcasting of sound recordings on non-interactive digital services, you'll see that these are paid to master recording owners, which could be you as a label and the performing artists.
In such case, you'd register the recordings you own or represent to the non-profit collective rights management organization, SoundExchange, (you can use SonoSuite's integration to manage this type of royalties).
Managing your royalty collection and reports
Having all this information in mind, you may be wondering how you can manage your royalty accounting without getting lost in the process.
A good way to simplify certain aspects of your royalty accounting is to use a digital service offering options to organize your royalty collection and overview your sales and the performance of your artists.
In SonoSuite, we provide you with the right tools to monitor your sales and royalties' activity.
With our white-label platform, you can get a detailed overview of how your music catalog is performing, the revenues generated, get royalty reports from each DSP, block payments if an illegitimate activity is recognized, and much more!
Managing royalties: Best practices
When it comes to managing royalties, there are a few things to consider.
Ensure to be accurate when publishing metadata because any error or inaccuracy can lead to unpaid royalties to the right owners (songwriters or publishers).
Take control of any payments and block them if any illegitimate activity is detected.
Organize your royalty collection and analyze your sales and your artists' performance. This information would be key to establishing your future business activity.
As you may have seen by reading our guide, getting into the music industry as an independent record label may take a bit of time, as you're in charge of every single aspect of your business, from deciding on the branding and signing deals with artists and publishers to distributing and promoting your catalog, or collecting and reporting royalties.
The purpose of our 7-step guide is to help you start and succeed in your own music business adventure. Don't forget to check it out once in a while to ensure you take your record label to the next level!