7 steps to start and grow your record label: Promote your artists' music on social media
Finding the right audience for your artists' music in the digital age can be a bit tricky considering the high volume of songs being released online daily.
Nowadays, the opportunities to promote your catalog can be endless, but so is the competition. Very often it's all about trial and error.
In the fifth chapter of our guide to start and grow your record label in 7 simple steps, we explored the different scenarios you can find when distributing your artists' catalog online, from selecting the best channels for distribution within white-label platforms like SonoSuite to managing other technical and administrative aspects like metadata, takedowns, or royalty payments.
In this new episode, we want to help you get your artists' music in front of the right listeners by considering different promotion strategies on social networks.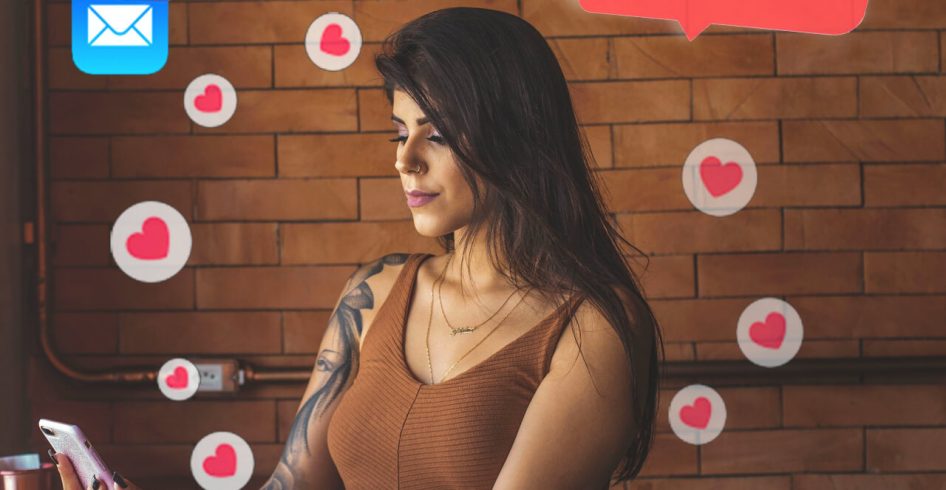 Music marketing essentials: Develop a social media strategy to promote your artists' catalog
Nowadays, there are many ways to increase the exposure of your artists and get immediate media attention.
You can use the services of experienced music PR agencies, or you can hire a music industry public relations manager specializing in traditional music promotion and marketing, who also feels comfortable in the digital landscape.
Consider several methods to promote your artists like pitching to popular blogs, radio stations, curated playlists, dedicated press outlets, or creating email marketing campaigns.
Whether you decide to externalize this job or hire someone to do it in-house, what you shouldn't miss is to create a social media strategy to make your artists worldwide known.
Social media plays a key role in music promotion.
What are the best social media platforms for musicians? Well, it all depends on what you want to achieve with each artist from your record company.
Social networks and streaming services like TikTok, Facebook, Instagram, Twitch, or YouTube are safe bets.
Don't forget to invite your artists' followers to be part of the experience whenever any music is released.
This is the best way to understand them, know their exact interests, and slowly build a community of dedicated fans who may be willing to share your content with their virtual friends anytime.
A good idea to connect your artists with their fans on social networks is by asking the latter to engage in the conversation every time any publication is made.
Whenever one of your artists releases new material, make sure to announce it on different social media channels with content that easily becomes trending.
Use a branded or custom hashtag like the name of the new song or album and encourage fans to get involved with the promotion through comments, mentions, likes, and shares.
Old-school promotion tactics, such as creating contests for your artists' fans to get merchandising related to the new records they release, work pretty well too.
However, keep in mind that, as a record label, there must be a consent agreement beforehand to use your artists' logos, photos, and trademarks whenever they're used for promotional purposes.
The contract should specify what material you're going to use, how and when it's going to be used, and whether it's for a new music release or used as touring merchandising.
Music marketing essentials: Promoting your artists' catalog through paid advertising & boosts
Making your artists' music stand out in a sea of content can be very challenging.
Consider using paid social media ads on platforms like Facebook, TikTok, or Instagram (channels integrated with SonoSuite) to expand your artists' fanbase and create a loyal community that engages with the content you upload.
Social media platforms like Facebook are great for promoting longer music videos from your artists.
Other social networks like Instagram are fantastic for short-form publications and to enhance your visual storytelling.
There's no rule of thumb when it comes to music marketing and promotion on social media.
Give yourself some time to set up and experiment with different types of ads, depending on each release, artists from your roster, the goals you want to obtain with your ads, and the target audiences.
If your objective is to make your artists' content more visible to their existing followers, then going for the "boost" options available in services like Facebook can be the best move.
Before advertising any of your artists' music on social media:
Invest time in creating your social media presence as a record label and having a relatively large organic audience.
Create the strategy from scratch, which means setting a timeline, deciding what content from your catalog to release, how to build up the excitement with teasers and contests, and the channels you're going to use.
Get your music videos' SEO on point on platforms like YouTube or TikTok. The goal is to optimize them with tags, a proper title, a description, and a category to enable maximum discoverability.
Schedule your releases, taking into account the audience and goals, which could be from getting more streams or views, likes, comments, shares, fans, and visits to other channels from your artists like, let's say Spotify, YouTube, or their websites.
Consider reaching out to influencers to ask for collaborations with your artists or to actively share and promote their music and videos with their followers to make them go viral.
Once the paid social media campaigns from your artists are active, make sure to monitor how the ads are performing and take note in case you need to modify your marketing strategy for future releases.
What's next?
Once your artists' music is available to the public in physical and digital stores, and your marketing and promotion strategies are set, the next step is to see some results: Your royalty revenues!
In the seventh and final chapter of our guide, we'll give you some tips on how to handle your royalty collection and reporting, and show you how a white-label platform like SonoSuite can ease this process.
Keep your eyes glued to our blog to make sure you're the first one to read the last episode!