Why Brazil's growing music industry is the paradise for music distributors and record labels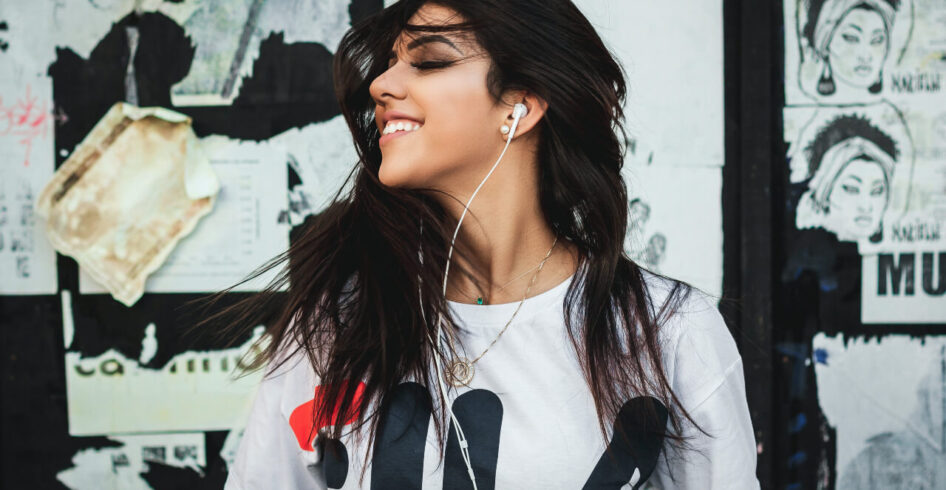 metadataMusic streaming has been a catalyst for the growth of the Brazilian music industry in the last couple of years, especially considering that three out of four Brazilian people currently have access to the internet, and many of them use this type of services.
More and more Brazilians choose streaming as their favorite way to listen to music. In this article, we share with you some insights about the trends and figures of Brazil's music industry comprising the last couple of years and forward.
Performance of the Brazilian music industry in the past years
In 2015 and 2016, the Brazilian recorded music revenue declined, but in the last three years, it has experienced a record-breaking growth. It's even more impressive when you think about the great impact Covid-19 has caused in Brazil.
According to a report by IFPI, recorded music revenue in Brazil grew by 13.1% in 2019, with a 23% increase in streaming income.
In 2020, the Brazilian recorded music market saw an increase in revenue of 30%, comparing January to September 2019 to the same period the following year.
Today, Brazil is the 10th biggest global streaming market in the world and the leader of Latin America's music industry.
In Music Ally's music market profile report about Brazil, Paulo Rosa, president of Pró-Música Brasil, stated that the good performance in the first three quarters of 2020 came from subscriptions and ad-supported income derived from interactive streaming of music in audio and video platforms.
Forecast about Brazil's digital music industry's revenue
Statistics show a very promising future for Brazil's music business: the expected revenue of the digital music industry in Brazil in 2021 is about $527 million.
The predicted growth rate throughout 2021 to 2025 lays at 10.33%, which makes the expected market volume reach a number of $781 million by 2025.
As mentioned above, the music streaming market share is increasing every day. The predicted market volume for the streaming segment will be around $500 million in 2021.
The percentage of users entering into the digital music industry is expected to grow from 16.5% in 2021 to 21.6% by 2025, with an average revenue of $14.92 per user.
The most popular music streaming services (DSPs) in Brazil
The music streaming industry is growing exponentially in Brazil, but which streaming platforms are the most popular ones?
In 2011, Brazil was introduced to music streaming with the arrival of Rdio. Back then, music streaming was not very common. But in 2014, other services like Spotify settled in Brazil and accelerated the growth of this type of format, which is now the most popular form of music consumption in the country: 77% of all music consumption revenue comes from streaming.
According to Statista, the most popular music streaming service among smartphone users in Brazil in 2020 was Spotify (61%). Far behind were Deezer (16%), Amazon Music (9%) and YouTube Music (4%).
From all of the Brazilian recorded music revenues in 2019, Spotify was responsible for 45%.
Spotify Lite especially contributed to the growth of streaming, thanks to its economic use of data.
Mia Nygren, Spotify's managing director for Latin America, told Music Ally: "Latin America is one of the most relevant markets for Spotify Lite at a global level. Since its official launch in July 2019, we have found that our users in Brazil were the ones who streamed the most music using Lite, out of all the 37 markets in which the app is available."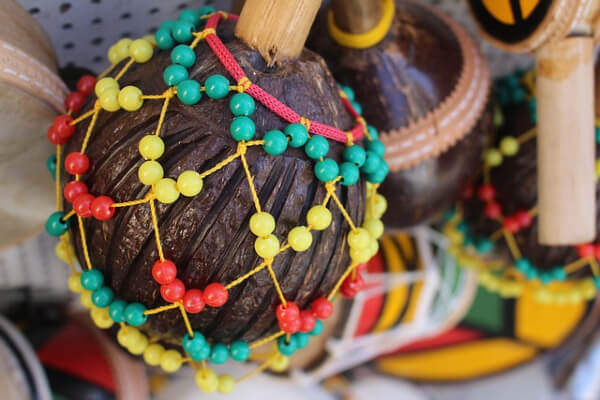 Carlos Mills from ABMI, the Brazilian Association of Independent Music, explains that Brazil doesn't have a big Apple user base, therefore Apple Music is not as popular in the country as other platforms. Also YouTube Music doesn't get subscribers that quickly, even though they have a big YouTube user base.
However, Mills also points to Amazon Prime's successful business model, and how it has helped the company to grow rapidly in Brazil. Even though the video streaming service is quite popular; it has not yet defeated Deezer when it comes to music service subscriptions.
Napster has been one of the music services making music streaming big in Brazil, but in August 2020, the platform was sold to virtual reality concerts company MelodyVR.
Streaming manipulation and prevention
Streaming manipulation has been a big problem in Brazil, but an assembled organization of the IFPI, Pro-Música Brasil (its Brazilian affiliate), Brazilian anti-piracy body APDIF, and the local police are working together to detect and remove fake stream sites.
When they find a "fake streaming farm", they immediately send a cease-and-desist demand (a document to stop allegedly illegal activity and a warning for if they try to restart it in any other possible way).
Actions like these have been paying off and these organizations are getting better at detecting streaming farms and clearing the music industry from them.
In addition, the rules for uploading music are more strict now.
Brazil is enforcing local laws to protect creators and labels by strengthening the metadata added on streaming platforms.
Music has to be uploaded according to the Brazilian law requirements, which enforces the composer's information to be sent within the releases' metadata.
And, if you're a SonoSuite user, you should know that we have a special department for these kinds of issues. Our Quality control department focuses on identifying any copyright infringements.
The New Digital Accelerator Programme to drive Artificial Intelligence (AI) and Machine Learning (ML) in Brazil
Last November, Sony Music launched a new Digital Accelerator Programme in Brazil to accelerate the development of Artificial Intelligence (AI) and Machine Learning (ML) in the local music industry.
The music giant is working together with development companies and startup communities in Brazil to explore how these technologies can offer solutions to help artist career development and fan experiences.
Sony Music is also expanding the education and internal adoption of AI and ML technology solutions, with tools like Brainstorm and LinkedIn Learning to collaborate virtually.
The Digital Accelerator Programme seeks to improve music experiences for people across Brazil, like, for example, using artificial intelligence and machine learning to help hearing impaired people to listen to music.
Sony Music is also exploring initiatives to help young people from disadvantaged backgrounds to build their digital skills.
To kick the initiative off, Sony Music started a hackathon challenge to find ideas for new music tools and experiences powered by AI and ML.
Brazil's music industry: A booming market
The Brazilian music industry has shown such tremendous growth in the past two years and the future looks really bright. There's a lot of potential for new music companies to enter this market.
When one could be a little bit sceptical about the streaming manipulation; we can see now that it's clearly decreasing. Especially when a major music company like Sony Music is exploring Brazil's waters with focus on AI and ML technology, it's a country where the music industry isn't at its highest saturated point yet.
If you have a music distribution business or a record label, you can easily distribute your artists' catalogs to the biggest music streaming services in Brazil (YouTube Music, Spotify, Deezer and Amazon Music) with our white-label SaaS-platform solution: SonoSuite. Feel free to ask for a demo with one of our specialists to show you how it works!