Top 10 global digital music markets
Fantastic news for the digital music industry! Global recorded music continues growing thanks to the widespread adoption of streaming services.
Recorded music generated an impressive $26.2 billion last year, with subscription streaming emerging as the top driver, according to the latest report by IFPI.
Total streaming revenue, including both paid subscription and advertising-supported, hit $17.5 billion, a significant 11.5% year-over-year increase.
This upward trend in revenue occurred in every region worldwide, empowering not only already consolidated music markets like the United States and Japan but also emerging industries like Brazil and China.
What are the best regions to distribute music right now? Read our global overview to discover the Top 10 music markets in the world and opportunities within the streaming music industry.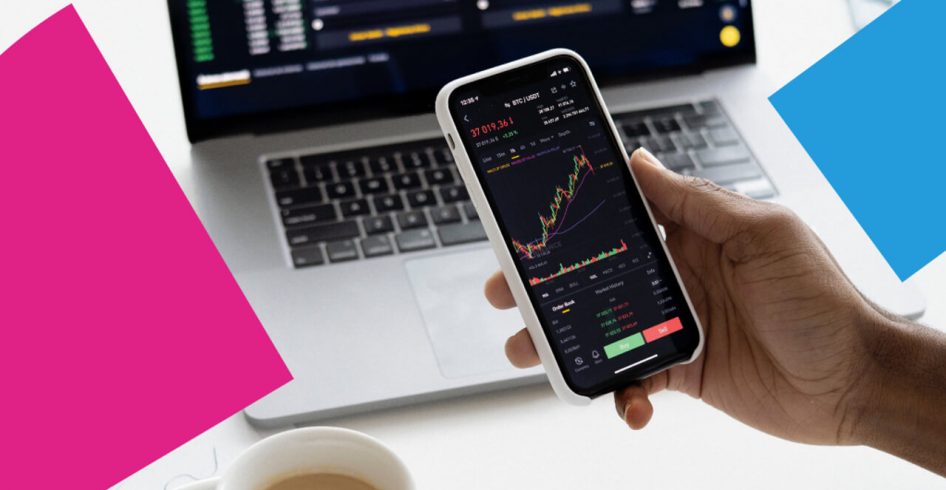 The Top 10 music markets in the world
What are the world's Top music markets? Looking at the latest figures by IFPI as well as other associations like RIAA, or BPI, we see that the United States remains the most profitable music market.
Revenues increased in every region in 2022, so let's have a look at the Top 10 markets.
The United States
The United States is holding its throne as the world's largest music market. The North American country, with a massive population and a strong preference for streaming services like Spotify, Pandora, and Apple Music, generated over $15 billion in revenue in 2022.
The U.S. music streaming sector hit $13.3 billion last year, which accounted for a whopping 84% of total music revenues.
Japan
Japan, worldwide known for its blend of traditional and modern music styles, with J-pop and anime soundtracks, is the second-largest music market globally and the largest in Asia.
While physical formats remain the primary revenue source, more and more Japanese listeners are switching to streaming services. The streaming sector in Japan reached $705 million in 2022, a 25% year-over-year increase.
The United Kingdom
The United Kingdom, renowned for its vibrant music scene, particularly in rock, pop, and electronic music, ranks third globally.
The British music industry is generating approximately $1 billion per year. Streaming accounts for 67% of total recorded music revenues in the country.
Germany
Germany, the fourth-largest music market worldwide and second-largest in Europe, has seen nearly half of the population switch to streaming to discover and listen to music. Spotify is the DSP leading the German market, followed by Amazon Music and Apple Music.
China
The Chinese music landscape is in great shape. The Asian country has overtaken France by becoming the fifth most profitable music market in the world.
Recorded music revenues in China increased by 28% last year thanks to streaming, which accounted for nearly 90%.
Music streaming services like Kanjian or Tencent Music (channels integrated into SonoSuite for music catalog distribution) have played and are currently playing a key role in triggering the competitiveness of the Chinese music market at a global level.
France
France, ranked as the world's sixth-largest music market, generated $967 million in 2022, according to the latest figures provided by SNEP.
As happened in previous years, streaming continues to be the primary contributor to France's recorded music revenue. The French streaming market reached $511 million in 2022, showing a growth of 13% from the preceding year.
South Korea
K-pop is one of the most popular music genres right now, positioning South Korea on the map of the world's biggest music industries. But the South Korean music market is much more than that.
Streaming services like Spotify have been essential to the expansion of this industry, which in addition to K-pop, offers a wide range of local music mixed with genres like hip-hop, indie, or R&B.
In 2022, the Korean music industry grew by 31.7% year-over-year, according to the last KOCCA report.
The South Korean digital music market is projected to reach $647 million by the end of 2023.
Canada
Canada holds the eighth position as the largest music industry in the world, but looking at the figures by IFPI, in terms of percentage of growth, this market outpaced the U.S. in 2022.
The Canadian recorded music industry increased by 8.2% and generated $608 million last year.
Combined, the North American region currently accounts for more than 41% of the global music market.
Streaming is Canada's biggest music driver. Subscription-based streaming services alone generated $380 million last year. And the future looks very promising.
Brazil
Brazil remains a paradise for music distributors and record labels looking to release and promote their artists' music on digital platforms.
The Brazilian music market is not only one of the most profitable digital markets in the world, but it's the leading industry in the LATAM region.
Streaming is playing a key role in that country. In fact, most recorded music revenues are coming from this format.
DSPs like Deezer, YouTube, Amazon Music, and Spotify in particular, are increasing their popularity year after year.
Digital music in Brazil is expected to grow to $606 million this year. Undoubtedly, it's one of the music markets to watch out for.
Australia
The Australian music market has seen steady growth over the past years and continues contributing significantly to the global music landscape.
As happens with the other nine markets from the Top 10 list, digital music has become the primary mode of music consumption and distribution in Australia.
Services like TikTok, Spotify, and iTunes (DSPs integrated into SonoSuite) have been essential in enabling new revenue streams for Australian artists and music businesses.
According to a recent forecast by Statista, music streaming, the largest segment in that country, is projected to reach $350 million in 2023.
The latest data indicates that the worldwide recorded music industry is thriving, with digital music and audio streaming services playing a crucial role in driving sales and engaging audiences across the globe.
This is a sign showing that now is an ideal moment to adopt digital music distribution.
A white-label platform like SonoSuite can be of great use in that sense as it has been designed to help music companies worldwide stay competitive in this rapidly evolving digital landscape.
Do you want to grow your digital music business and deliver your catalog, and manage royalty payouts and reports with full transparency and independence?
Then, we've got something for you…