Music market focus: The revolution of audio streaming in the U.S.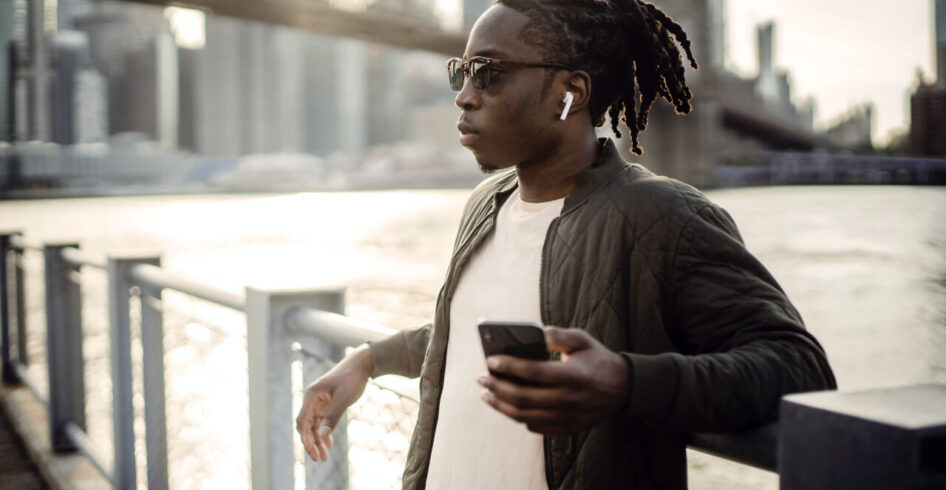 The U.S. has been the world's most influential music market for many years.
Home to some of the biggest music companies and many top selling artists in the industry, and a worldwide leader when it comes to music production and consumption, not even the global pandemic has caused the U.S. market to tremble, except for live events. It's the epicenter of global music entertainment.
The American music industry has been particularly resilient during the past two years.
As the world has been trying to find new ways to cope with the pandemic, the U.S. music sector has found a safe space in the digital universe.
The U.S. remains as the world's largest music market thanks to streaming
Online streaming has been essential to make the North American market bloom for its fifth consecutive year.
The annual music report by the Recording Industry Association of America (RIAA) published earlier this year shows that revenues from the U.S. recorded music market grew 9.2% during 2020, reaching the $12.2 billion mark.
That growth was mainly fuelled by streaming revenues, in particular thanks to paid subscription on streaming services like Apple Music, Spotify or Amazon Music, on-demand platforms like YouTube or Vevo, and digital radio services like Pandora (all channels are integrated in SonoSuite).
Music became one of the biggest entertainments for U.S. audiences during the lockdowns in 2020.
With physical music stores closed and the instant access to music offered by online streaming platforms, many users have turned their attention to the digital world.
For some Americans, audio streaming represents a distraction (67%). For others, a solution to enhance their mood (82%) or keep them accompanied (34%) during times of solitude.
In any case, music streaming has been helping the U.S. society to get through the pandemic.
Streaming revenues hit $10.1 billion in 2020, representing a 13.4% year-on-year increase.
Music streaming currently accounts for 83% of the total revenues for the U.S. music market and 85% of American record labels' music revenues.
Nearly half of Americans pay for audio subscriptions
Listening habits have substantially changed in the past two years, and nowadays, more and more Americans prefer to pay for audio subscriptions instead of purchasing physical music (with the exception of vinyl records, which increased in popularity in 2020).
The average number of paid music subscriptions in the U.S. increased from 60.4 million in 2019 to 75.5 million a year later.
According to a recent study by Share of Ear, the number of people paying for music subscription in the U.S. has doubled since 2015.
Nowadays, a considerable 47% of Americans are subscribed to an audio streaming service like Deezer or Apple Music.
The rapid shift from traditional formats to audio streaming in the U.S., and ad-supported music streaming services in particular, has been mainly due to the extensive offer these platforms provide to users.
Listeners can not only get easy access to their favorite tunes and listen to new releases instantly, but they can also use personalized playlists transforming their listening experiences.
With subscription-based streaming platforms, listeners can also enjoy music without interruption (no ads), share accounts with multiple people, and in some cases, get early access to exclusive content.
Looking at the current panorama, we see that nowadays 53% of all daily listening in the U.S. occurs in the digital landscape and 73% of it refers to music.
From those Americans paying a subscription on a streaming platform, nearly 60% of them listen to ad-supported streaming content, according to a recent report by the popular platform, Pandora.
Having a look at DSPs in particular, we see that, for example, Spotify alone added three million subscribers to its family during the first quarter of 2021, and nearly 30% of them came from North America.
Pandora on the other hand reached a total of 6.4 million self-pay subscribers by the end of March 2021, after adding 113,000 new ones during that first quarter of the year.
Despite these good results, audio subscription numbers have slightly decreased in 2021 and in comparison to figures from 2020.
In most cases it's been due to the rise of subscription prices and the irruption of short-video streaming platforms like TikTok, YouTube Shorts or Triller, which are attracting the younger audiences (Gen Z).
What does the future of the U.S. audio streaming market look like?
Considering consumers' behavior and current predisposition to continue using audio streaming services as their main source of digital entertainment, it's pretty obvious that the U.S. music streaming market will continue growing.
In fact, a forecast by Reportlinker suggests that the music streaming industry in the U.S. will reach $17,195.0 million by 2027.
This is something to take into consideration as more and more labels in the U.S. are concentrating on streaming rather than other traditional formats to distribute and promote music like, for example, radio.
One of the things to look at, however, will be how American users keep responding to other formats like live video streaming, when listening to music online.
The recent boom of short-video apps like TikTok or YouTube Shorts indicates that the future of the U.S. music market looks very visual.
9 in 10 streamers in the U.S. stream both audio en video
Audio streaming platforms probably will have to readapt their strategies in order to keep up with the flow, and in order to seduce new audiences to subscribe to their services.
Nevertheless, one thing is for sure: music streaming is here to stay, regardless of the final format!