Women in the music industry: Breaking the gender gap
For many years the music business has been predominantly dominated by men.
The contribution of female artists, producers, songwriters and distributors has always been devalued.
Many women in the music industry had to struggle to get the same recognition as their male counterparts.
The inclusion of female music creatives in the business is slightly changing, but there still has some work to do to reach gender equality.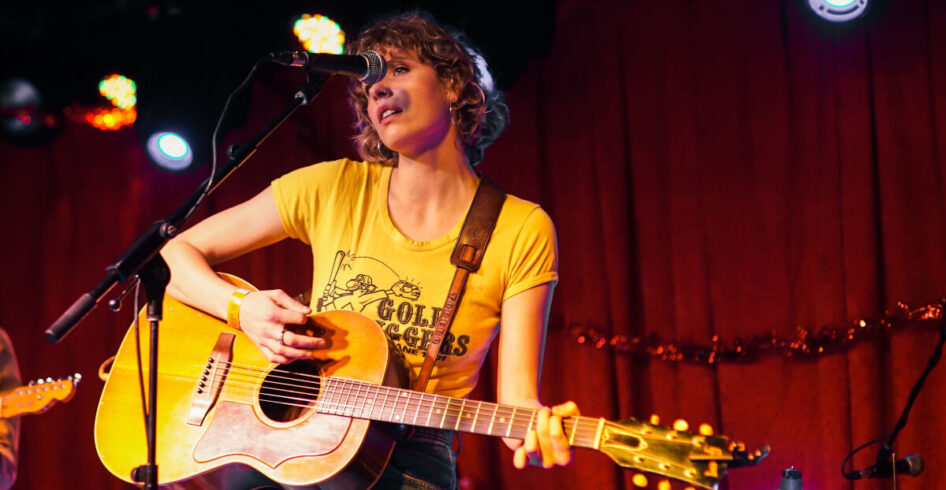 Only 30% of the 160 artists on the Billboard Hot 100-year-end chart in 2022 were women.
According to the latest report by the USC Annenberg School for Communication and Journalism, titled 'Inclusion in the Recording Studio?', women are "still missing in the music industry".
The study, funded by Spotify, investigates the gender and ethnicity of music industry professionals in charge of creating some of the most popular songs making the Hot 100 Year-End Billboard charts.
That was a slight increase from previous years. An older study that collected information from 2012 to 2019 and where 800 top Billboard tracks were analyzed, revealed that only 21.7% of artists on those were female.
In 2017, the proportion of female artists on Billboard's charts hit rock bottom at just 16.8%. In 2020, the percentage increased slightly to 22.5% after two critical years.
Gender inequality has also been extended to what's off the stages. Female producers and songwriters are constantly facing barriers when it comes to being equally recognized and represented as men in the music sector.
Across the seven years examined, the percentage of women producing or writing Billboard hits has been almost non-existent.
Female songwriters represented just 12.5% and more than half of the songs didn't credit a one single female writer.
Most shocking is the proportion of women producing popular chart songs.
Across the 500 Billboard songs analyzed, only 2.6% were produced by women and just 8 out of every 1,093 production credits went to women of color.
Aiming for gender equality in the music industry: There's light at the end of the tunnel
The music industry still has a long way to go to solve the gender gap issue, but during the past year we've seen encouraging signs showing the trends are slightly changing for the better.
The report by USC Annenberg and Spotify revealed a very small, yet significant increase in the number of female songwriters and producers on the popular charts during last year, from 2.3% of women producing music in 2018 to 5% in 2019 and from 11.6% of women writing songs in 2018 to 14.4% in 2019.
Another study by the UK's Performing Right Society (PRS for Music), an organization that collects and pays performing royalties to songwriters, has also experienced a rise of 60% of female composers joining the branch in 2019.
Projects promoting gender diversity and showcasing the contribution of women in the music sector
Despite the overwhelming male presence on current popular charts, big festival line-ups and on executive positions behind the scenes, the music landscape is still transforming little by little to reach gender parity.
During the past few months, we've seen a bunch of artists, organizations and other representatives from the sector stepping up to empower women in the music industry.
From global movements like Keychange, supported by the Creative Europe Program of the European Union, that helps to give underrepresented music talents the visibility they deserve to initiatives like "Women in Music Days" by the European Broadcasting Union (EBU), whose goal is to celebrate women's achievements and recognize their contribution to the music business.
Non-profit organizations like She is the Music, which works in conjunction with creators, record labels, publishers, producers, engineers and other industry professionals, work as a collaborative creative space for female music representatives who want to connect and learn from one another.
This global independent organization provides all the necessary knowledge and material for women who want to have their voice heard within the music industry: from mentorship sessions to all-female songwriting opportunities.
Another project breaking the gender gap in music is Rockin' Ladies. Its goal is to showcase female musicians and highlight their contribution to rock music, which always has been a traditionally male dominated sector.
This initiative, which started as a photo music project to give visibility to women in rock, has turned into a movement where female artists and songwriters from all over Spain can promote their music creations on social networks under the Rockin' Ladies' umbrella.
The project has also given them the opportunity to collaborate with one another to produce a small series of all-female live performances in a few venues across the country.
Other initiatives like SheSaid.so have the mission to give voice to women and gender minorities in music across the globe, raising awareness of gender inequalities and helping women to achieve roles in leading positions within the industry.
Similarly, Femnoise, a start-up from Barcelona (Spain) that originally started as an activist movement, has turned into a global virtual community that gives visibility to female talent across the spectrum of the music business worldwide.
Women leading the music business game
Finding women in executive roles within the music industry even nowadays is still being rare, but some have made their way to the top thanks to work, talent and perseverance.
One of the best examples is Sylvia Rhone, whose career as a music executive spans over four decades. Her venture started in Buddha Records in 1974, where she initially had a small role, but thanks to her work she ended up scaling to senior positions in other major labels like Atlantic Records or Universal Motown Records.
She's been running several record companies as chair. In 1994 Rhone promoted to chair at Elektra Records, and she is currently working as a chairman and CEO in Epic Records.
Another example of a woman changing the music industry status quo is Helen Smith, Executive Chair of the European music organization Impala.
Their mission is to help grow the independent music sector and, at the same time, promoting cultural diversity and political change within the industry.
Organizations like Women in Music, which has the aim to educate and empower females in the industry, in their lines also include women who currently are working in senior and executive positions and are advocating for gender equality.
In SonoSuite as well, as a digital music business, we enhance women' capabilities in different and variate roles to cross all skills and backgrounds. We are very proud of all our colleagues from the UX-UI, engineering, marketing, finance, HR. quality control and operations departments, and we hope to have more professionals on board to help us and your businesses to grow within the music sector worldwide.
There is still a long way ahead, but we are sure that gender equality will be reached very soon.
If you want to stay updated about the latest news from the music business, don't forget to subscribe to our newsletter.