How to use YouTube Shorts as a music distribution business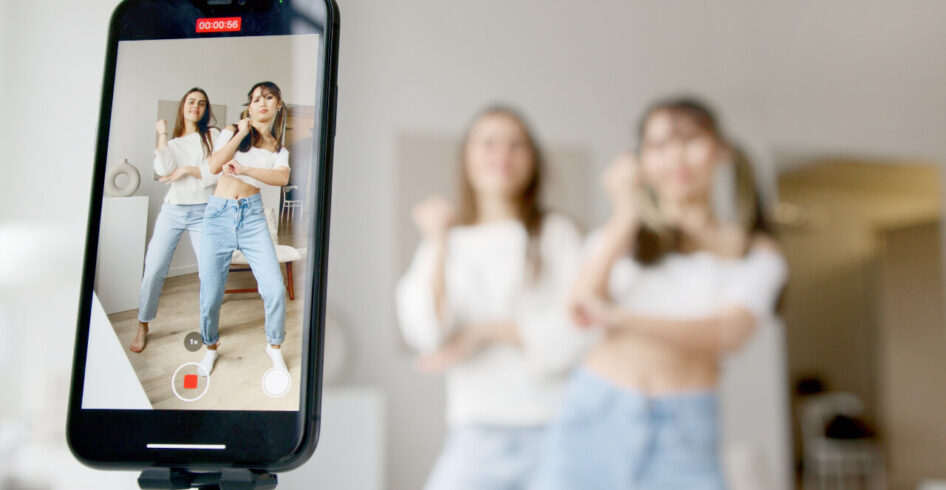 What YouTube Shorts is?
YouTube Shorts is a new beta feature within the YouTube app aimed at smartphone users.
The feature allows users to create vertically filmed videos, which can last from 15 to 60 seconds. To do so, they can use the Shorts camera and additional editing tools.
The tool works similarly to TikTok. With YouTube Shorts, users can create a video from only one take, but from multiple short clips as well.
When filming, creators can choose the video recording speed. They can, for example, use slow motion or speed up a little bit and use fast motion.
Creators can use music and other forms of audio from the YouTube library.
After recording, they can add texts to Shorts as well, and even control when the text appears and disappears. If creators want to film hands-free, they have the option to set a timer to automatically start and stop filming.
YouTube Shorts and its music library
The YouTube music and audio library that Shorts creators can choose audio tracks from contains millions of songs.
This library includes music catalogs from over 250 labels and publishers.
Remember: in YouTube Shorts, the music added can be just as long as the video (maximum 60 seconds), so it's only a part of the song that can be heard. But for most people, that's enough to curate a song and decide if it's worth listening to.
YouTube Shorts availability
Last year, YouTube launched Shorts in India. Since then, it has expanded to states and countries in North and South America, and the United Kingdom.
YouTube is working on releasing the beta in more countries and regions all over the world, so if it's not available in your country yet, it'll probably come soon.
Even if it's not available for you yet, you can still watch the created Shorts so far.
Shorts creators can get rewards
To get more creators making short-form video content on YouTube, the platform launched in May 2021 the YouTube Shorts Fund: a $100 million fund aimed to reward creators contributing to Shorts.
With this fund, they can monetize their videos, while YouTube tests ads and works on longer-term monetization solutions for short-form videos.
How to use YouTube Shorts as a music distribution business
YouTube Shorts offers a lot of opportunities for music distribution companies to expand their businesses and promote their artists' catalogs.
The most important thing is to ensure the music from your catalog is uploaded to YouTube's music library (you can easily deliver your catalog through SonoSuite), so it's available for YouTube Shorts creators to use.
The second most important thing is getting metadata right, so when a creator searches through YouTube's music library with a certain search term, YouTube can find matching or similar songs.
If your artists are using YouTube Shorts to create their own short-videos, promote their music and reach new audiences, the best way to get their content discovered is by adding the hashtag #Shorts in the video title or description.
Shorts also offers the option to share videos, so ensure that your artists select their music from the YouTube library whenever they create new content to make it more appealing for other users to share.
Like TikTok, creators can tap on the music icon to find other Shorts using the same music or audio. This is a good opportunity to spread your catalog and make it known to different audiences within the platform.
There is also the option to subscribe to a user's YouTube channel from Shorts, so don't forget to invite your artists to ask their followers to do so.
Why is this an important move from YouTube?
When looking at platforms like TikTok, Instagram with Reels, and Snapchat with Spotlight, it's clear that short videos are popular because they provide attention-grabbing snackable content and, at the same time, show users' creativity, which can range from amateur to professional level.
With YouTube's broad demographic audience, it's very smart to offer a shorter video feed as well to keep audiences from passing on to other platforms when they're looking for quick video content.
If we look at TikTok, we see that this platform has revolutionized the music industry because it offers the option to create alternative music experiences.
While on other platforms, creators are only given the option to use current hits in their videos, TikTok gives them a lot of freedom to decide which songs they want to use.
That results in old songs becoming trendy again or songs from independent artists or Indie record labels becoming viral.
This could also be the case for YouTube Shorts. Combine that with its broad user demographic and increase your shots to go bigger than in TikTok.
YouTube Shorts player – a bar that appears in the users' feed within the YouTube app – has already passed the 6.5 billion daily views in the countries where it's available, according to information from TechCrunch.
YouTube users don't have to go to a special section within the app to view Short videos. There is a dedicated page, but users automatically get to see it when they're at the home tab. Hard to miss those Shorts!
How to get your artists' music to the YouTube library
By using our white-label SaaS platform as a record label or music distribution business, you can choose to integrate YouTube as one of the channels to upload your music catalog. Get on the YouTube Shorts train and get your artists discovered by YouTube users!
With SonoSuite, you have many options to pay out royalties to make your business model as flexible as you want.
Want to know how SonoSuite can help you scale your music business? Ask for a free demo and one of our experts will be happy to show you how it works.