Recap of Primavera Pro 2023: An Insightful Journey into the Music Industry's Future
Primavera Pro 2023, held recently in Barcelona, proved to be a pivotal event for the music industry, offering a comprehensive glimpse into the future of the business. With a focus on networking and industry insights, the event brought together professionals from various sectors to discuss the latest trends and innovations. Among the participants was SonoSuite, a prominent player in the music industry. Let's explore the key highlights from Primavera Pro 2023, emphasizing its industry-focused aspects.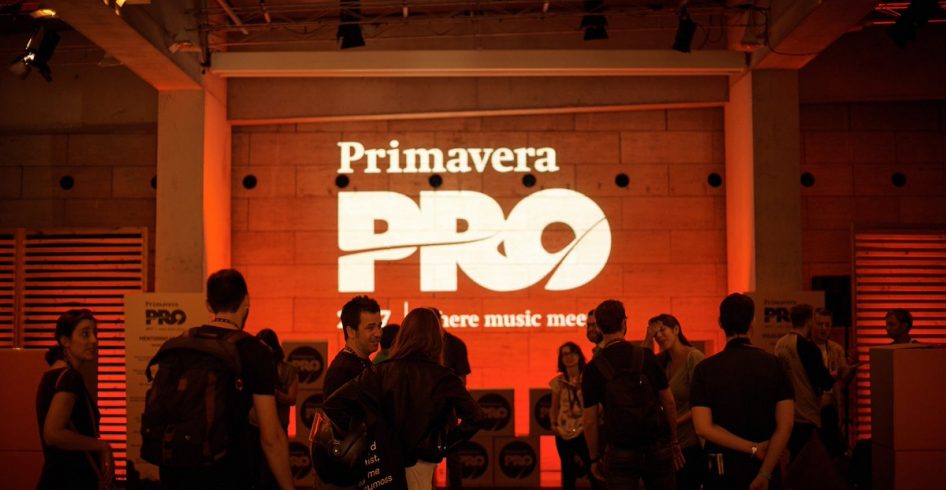 Networking and Collaborations
Primavera Pro 2023 provided an exceptional platform for industry professionals to network, exchange ideas, and foster collaborations. The event attracted artists, managers, record label executives, and other stakeholders, creating a dynamic environment for building connections and exploring new business opportunities.
Insights into the Evolving Music Landscape
Beyond the captivating performances, Primavera Pro 2023 provided a valuable platform for industry professionals to connect, exchange ideas, and foster collaborations. The conference sessions brought together experts from various sectors, including artists, managers, promoters, and record label executives. Insightful panel discussions, workshops, and keynote speeches offered valuable insights into the ever-evolving music industry landscape, empowering attendees with knowledge and tools to navigate their careers successfully. SonoSuite took part in the networking sessions bringing our expertise in music distribution, rights management, and artist services, offering valuable guidance and fostering connections within the industry.
Technological Innovations
The event highlighted cutting-edge technologies that are reshaping the music industry. From AI-driven music production and virtual reality experiences to blockchain-based solutions for rights management, Primavera Pro 2023 showcased the transformative power of technology in enhancing the music business. Attendees had the opportunity to experience and explore these innovations firsthand, sparking discussions on how to integrate them into their own strategies.
Diversity and Inclusion
Primavera Pro 2023 emphasized the importance of diversity and inclusion within the music industry. Panel discussions delved into topics such as gender equality, representation, and cultural diversity, addressing the need for a more inclusive and equitable industry. The event fostered an environment that celebrated the richness of global music and encouraged collaborations among artists from different backgrounds.
As a conclusion
Primavera Pro 2023 was a resounding success, leaving a lasting impact on the music industry and its participants. From the electrifying performances by emerging talent to the thought-provoking discussions on industry trends, the event offered an immersive experience that celebrated the spirit of creativity and innovation. As the sun set on this year's Primavera Pro, it left behind a sense of anticipation for what the future holds for the music industry, promising new horizons and endless possibilities for artists and music enthusiasts alike.