IFPI Global Report 2022: Streaming drives recorded music sales to record $25.9 billion
Great news for the global recorded music industry. The new IFPI report 2022 shows that global music revenues grew in 2021 for the seventh consecutive year, reaching a record $25.9 billion.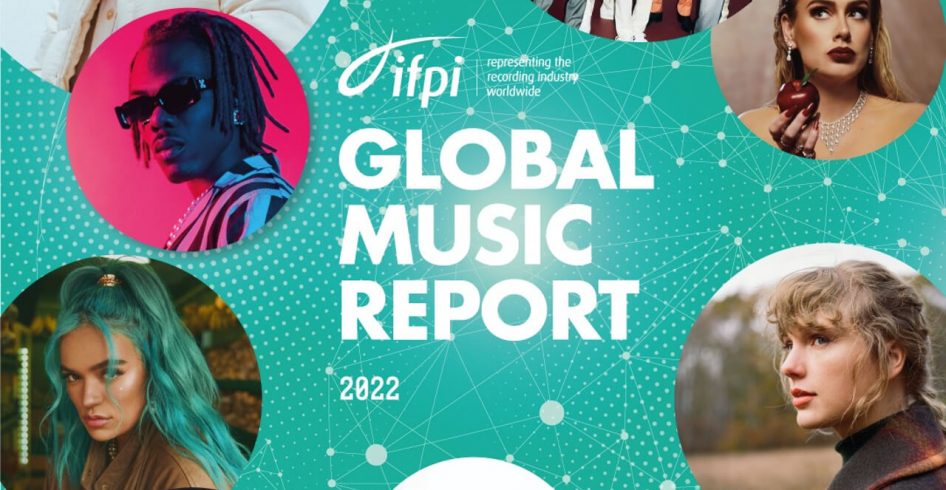 Streaming drives music global sales to new heights
This growth was mainly driven by music streaming, which accounted for 65% of the overall music market.
Total streaming revenue, which included both paid subscription and advertising-supported, hit $16.9 billion, a 24.3% year-on-year increase.
These figures confirm that audio and video streaming services aren't just reviving the global music recorded industry, but they also are keeping it in good shape.
Music fans from all over the world are turning into paid subscription streaming apps to listen to their favorite tunes, but music companies are also investing in digital catalog distribution more than ever. And they use white-label platforms such as SonoSuite to do so.
Streaming platforms such as Apple Music, Pandora, TikTok, or Amazon Music (channels integrated with SonoSuite) are becoming the top choice for labels and distributors that want to expand their catalog reach worldwide and increase their royalty revenues.
Last February, Spotify revealed that over 60,000 tracks were being uploaded to the platform every day.
Other channels like Deezer, Tidal, Soundtrack by Twitch, or Facebook have also experienced an increase in digital music uploads in the past months.
The world's most profitable music streaming markets
The digital music industry is more competitive and competent than ever, in particular, if we look at emerging markets like Latin America, Asia, or Africa, and more mature music regions such as Europe or North America.
While music sales expanded in all regions, these were the most remarkable digital music markets in 2021:
The U.S. and Canada once again experienced unprecedented growth in music revenues, mainly fueled by paid streaming. The region increased by 22% in 2021, exceeding the global growth rate.
Europe, the world's second-largest music recorded region, saw a 15,4% climb in revenues thanks to markets like the U.K., Germany, and France.
Latin America became one of the top-performing markets after its music revenues grew by 31,2%. Streaming was a key factor in that increase, accounting for over 85% of annual earnings.
The Middle East and North Africa saw their music revenues rise by 35%. Streaming played a key role as it accounted for over 95% of the market share.
It's the perfect time to embrace digital music distribution!
Do you want to deliver your music catalog to the world's best streaming services and reach top-performing digital music markets?
Our white-label platform is connected to more than 220 DSPs worldwide.
See how SonoSuite can help your music company grow.