Music market focus: The unstoppable growth of Mexico's digital music industry
Digital music is booming in Mexico. In just a few years, the Latin American country has evolved into one of the top music streaming markets.
The once hailed by Spotify as the world's streaming Mecca has positioned itself as one of the 15th largest global economies and the second biggest one in Latin America, just behind Brazil.
Music has been a key driver in that sense, hugely contributing to the explosion of the Mexican economy.
Mexico undoubtedly is a land of opportunities for artists from all over the globe looking to increase their reach and connect with new audiences.
At the same time, it also is a hotspot for independent record labels, distributors, and other music professionals searching for business expansion and revenue growth.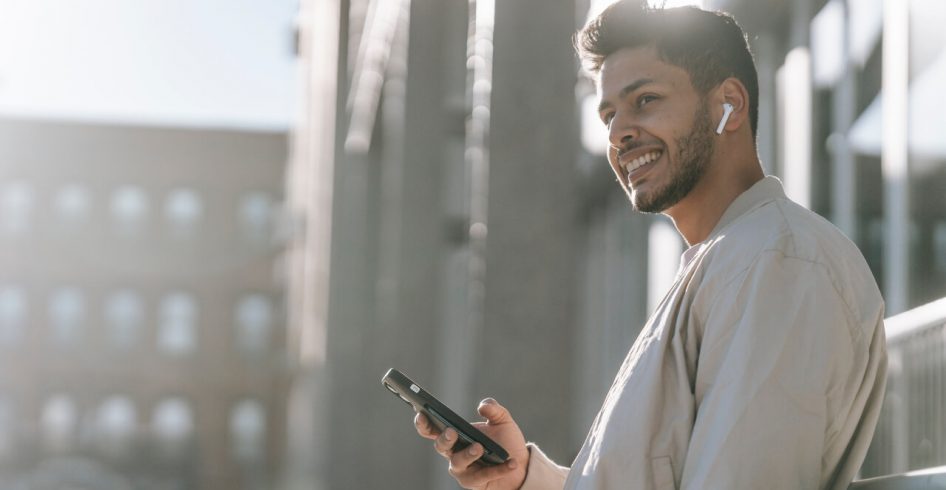 Mexico, a paradise for music and video streaming
Streaming is taking the Mexican recorded music market to new levels, in terms of consumption, engagement, and revenues.
With over 20 million users signed to digital music platforms, Mexico has become one of the top-streaming destinations for labels that want to extend their catalog reach and maximize their revenues.
Mexican listeners are turning to digital channels like Spotify, Deezer, Claro Música, or iTunes / Apple Music (channels integrated with SonoSuite) to discover and listen to music.
In fact, according to IFPI's Engaging with Music 2021 report, Mexico currently is one of the Top 5 countries in the world with more users spending the most time listening to music through paid subscription streaming services.
It also holds the first spot as the world's leading country when it comes to having the highest monthly use of short-form video apps.
Music video streaming is so popular in Mexico that platforms like TikTok tripled their user base in just one year.
With this in mind, it's not surprising to see that more and more record labels are jumping to the digital world by licensing their catalogs to streaming and video streaming services to engage with Mexican audiences.
Digital music revenues in Mexico are expected to reach $402.90m in 2022
Looking at global figures, we find that Mexico currently is one of the biggest digital music territories.
The latest annual music report by IFPI shows that Mexico was a key driver of Latin America's overall music revenue growth last year.
LATAM was the second-fastest-growing region, representing 3.9% of the world's recorded music market, and the Mexican industry accounted for 27.7% of the revenues generated in the entire region.
Streaming was and will continue to be the dominant format.
The digital music segment in Mexico is projected to reach US$402.90m in 2022, with streaming expected to hit the stunning figure of US$365.90m.
By 2026, the Mexican digital music industry will approximately be worth US$513.90m, according to the latest forecast by Statista.
Gen Z and Millennials are redefining the Mexican music industry
Young Mexicans are addicted to music streaming!
Gen Zs and Millenials are true digital natives and they're reshaping the way music is consumed in Mexico.
They're the ones driving digital music to the next level even though Gen X and Boomers in Mexico are also using streaming platforms to get entertained.
Nowadays, nearly 90% of Mexican Millennials and Gen Z listeners (aged 13 to 39) use streaming services like Deezer or Spotify every week to discover and listen to new music, according to the last report created by MCR Data.
Music is in the DNA of the younger Mexican audiences.
In a recent interview with Julian Coulter, Country Director from Google Mexico, it was revealed that music streaming plays a key role in the daily life of Gen Z listeners.
In Mexico, Gen Z listeners consume on average 18.4 hours of music every week.
They use audio and video streaming services to consume millions of hours of songs and other music-related content.
Release your catalog to the best digital music services in Mexico with SonoSuite
Mexico is one of the most profitable digital music markets in the world and looking at how fast the market is evolving, we don't see its magnetism slowing down anytime soon.
Do you want to distribute your catalog to the top streaming and digital services in Mexico such as Spotify, Deezer, TikTok, Apple Music, or Claro Música, and increase your royalty revenues along the way?
Are you planning to connect with Millennials and Gen Z listeners in Mexico?
With SonoSuite's white-label platform, you'll be able to upload your content to more than 220 DSPs (including channels popular amongst the younger Mexican generations) and manage your royalty collection and reporting from a single place.