Music metadata explained – The Ultimate Guide
Metadata is crucial to digital music distribution.
Getting your data right when releasing music in streaming services like Spotify, Apple Music, or Tidal is essential to make sure that the songs from your catalog aren't lost in a sea of content.
Accurate metadata makes your music discoverable but also ensures that music creators and collaborators are properly credited abutnd are getting paid the royalties due to their work.
The world of music metadata can be daunting, but in SonoSuite, we've created a handy guide to help you understand everything you ever wanted to know about data and digital music distribution.
Check out our Music Metadata Guide to learn more about:
What is music metadata?
3 types of music metadata.
3 actions to maximize metadata revenues.
How to manage music metadata with SonoSuite?

Quality Control, the feature that maintains the accuracy of your metadata

Bonus track: Music metadata checklist.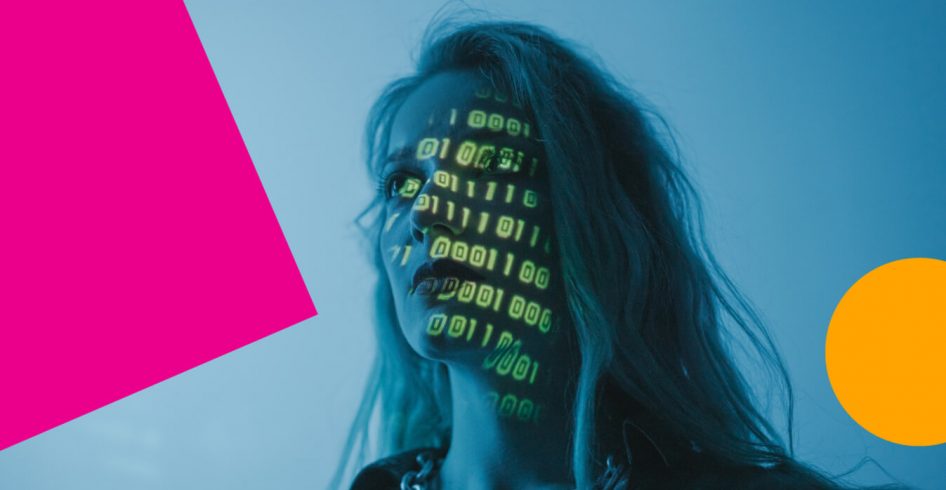 What is music metadata?
Music metadata is the information embedded in an audio file that is used to identify every single aspect related to the creation itself, from the name of the song, the album, or the artist to the track's genre, producer, label, duration, or release date.
Why is important to get music metadata right?
Metadata is one of the most fundamental elements in the music industry. It's the engine that keeps the digital music distribution business running.
It's used in every streaming platform and digital music store out there to track down streams and royalties.
Why is important to get accurate metadata when releasing music online?
Let's go straight to the point!
Metadata:
Gives credit to the right holders of a music piece.
Makes music easier to find in streaming services and other digital music stores.
Ensures the master and publishing royalties are correctly allocated to the right holders. In just a few words: Everyone is being paid for their work!
Here's something to keep in mind when submitting songs to digital music platforms: Without proper metadata, not only is the track not recognized by algorithms or rights holders lose credit and money; broken or inaccurate metadata can also delay your releases as tracks can make the cut for digital distribution.
3 types of music metadata
In the digital music industry, you can find different types of metadata and they can be divided into the following three categories:
Descriptive metadata
It refers to the content describing and identifying the musical asset. Descriptive metadata includes things like the title track, the author, the collaborators' names, and any other keyword related to the creation. These identifier tags are used to help listeners find music in streaming services and online music stores.
Ownership and performing rights metadata
It makes reference to the information describing the contractual agreement that is associated with a song.
When a track is streamed online, broadcasted on a radio station, or pitched for sync, several parties, from artists and labels to producers or lyricists, need to share the revenues.
Ownership and performing rights metadata are used to calculate the generated royalties.
Recommendation metadata
This type of metadata is approached differently from the two mentioned above. It focuses on the audio and is usually created by DSPs.
It refers to the information describing the sound recording. Recommendation metadata can include tags such as genre, mood, or similar audio scores that help streaming platforms pair the right music with the right audience, enhancing music discovery.
Each streaming platform uses different recommendation metadata tags. While Spotify has a formatting style to recommend music in the playlists created by them, Pandora has a distinct one.
3 actions to maximize metadata revenues
Once you know what is music metadata and what types can be found within the digital music distribution landscape, it's time to uncover some tactics to boost your metadata revenues.
Here are three actions you can take to maximize revenues with music metadata:
When releasing new songs online, make sure you list and send the correct information giving credit to all rights holders, so everyone gets paid appropriately.
Whenever you make a release, ensure that you send all the necessary information to the publisher and the corresponding collecting society (EU) or performance rights organization (USA).
Ensure you always include the ISCR Code to each of the audio and video recordings your release digitally and also add the UPC code to make sure your artists' music recordings are identified internationally. These codes are core to tracking streams and collecting royalties. If you don't have UPC or ISRC codes, SonoSuite's technology can generate them automatically for you.
How to submit and manage music metadata with SonoSuite?
Whenever you distribute your artists' catalog online all you need to do is to ensure that the metadata you submit to DSPs is as accurate as possible if you want to gain visibility and discoverability, and secure that all right holders and collaborators get credited and obtain their corresponding portion of royalty revenues.
With SonoSuite's white-label solution, you can easily upload your artists' catalog to the world's most popular streaming platforms and digital music stores and add the corresponding metadata, ensuring that the content is compliant with the guidelines required by each DSP.
In some platforms (not all of them), take Spotify and Apple Music as an example, you can add specific metadata like the Artist ID, which is a unique alphanumerical value that identifies the artists in these channels.
This tag is great for mapping the right content (release) to the right artist profile, preventing operational issues in these two DSPs and potential duplicates.
Just a reminder that the content you or your clients deliver through our white-label platform is also compliant with DDEX, the international music metadata standards-setting organization, an entity of which SonoSuite is a full member.
Quality Control, the feature that maintains the accuracy of your metadata
We offer a Quality Control service that has been designed to ensure that your distributed catalogs are high quality and fully protected from copyright infringement.
Whenever you release music online, you can count on our Quality Control experts as they check out and approve all the content uploaded, making sure that each audio, artwork, and metadata is appropriate for each channel.
What about UPC / ISCR codes for record labels?
We've got you covered! Our technology generates automatically these codes, so you can ensure that your artists' sound recordings are identified internationally and you can keep track of streams and royalties.
Do you want to know more about distributing your music catalog worldwide and managing your music metadata with SonoSuite?
Bonus track: Music metadata checklist
By now, you already know that metadata is extremely important to digital music distribution, and providing accurate information when releasing music online is a must!
Each release should contain as many tags as possible. Here's a list of essential metadata you should consider for each of your artists' tracks submitted:
Song title
Version title / *Remix (*Adding this tag is optional, but it's important as you can use it for a single track or an album to distinguish between the original version and a new one. As an example, you can add this field when releasing a remix, a deluxe, a rarity, an extended version, and a live album)
Artist name
Performer
Arranger
Composer
Producer
Publisher
Genre
Composition owner
Release date
Recording, composition, and copyright year
Master recording owner
(Apple Music and Spotify) Artist ID
UPC / ISCR codes
Features and collaborations
Lyricist
Editor
Remixer
Record label
License holder
Copyright for the sound recording