U.S. recorded music revenue scores an all-time high
Digital music continues growing everywhere, but one market, in particular, stands out as the real trendsetter of the global recorded music scene: The U.S.
The North American country holds the throne as the world's biggest and most profitable music market.
Keep reading to learn more about:
The current state of the U.S. recorded music industry.
The U.S. music streaming sector: Drivers, opportunities, and forecast.
The Top streaming services in the U.S.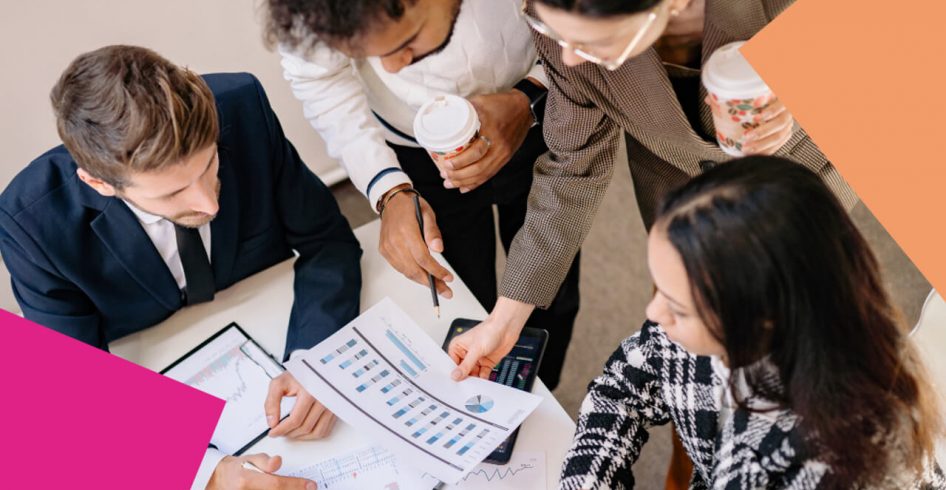 The U.S. recorded music industry: The largest and most profitable music market in the world
One more time, the U.S. remains the world's leading music market.
According to the latest Year-End Music Industry Revenue Report by RIAA, the U.S. recorded music industry grew for the seventh consecutive year and hit an all-time high of $15.9 billion in 2022 thanks to digital formats.
Streaming, with paid subscriptions, ad-supported platforms, digital and customized radios, and social media, became the biggest driver, accounting for an impressive 84% of the total revenues generated in this market.
The U.S. streaming sector grew to $13.3 billion in 2022, a 7% year-over-year.
Paid subscription users played a key role in that growth as revenues from this format exceeded the $10 billion annual mark for the first time.
Digital downloads accounted for 3% of revenues, while physical formats and synch represented 11% and 2%, respectively.
Revenues from digital downloads declined compared to last year. Digital album sales and track sales went down to $456 million.
Physical music formats kept an upward trajectory thanks to vinyl record sales. In 2022, revenues from vinyl records grew for the 16th consecutive year to $1.2 billion, a 17% year-over-year.
On-demand music services: Top performers
While revenues coming from ad-supported streaming services such as Spotify, Facebook, or YouTube, grew at a slower rate than previous years, up to 6% to $1.8 billion, services that include limited tier subscriptions like Pandora Plus or Amazon Prime, saw a bigger increase from the previous year, a considerable 18%. They generated $1.1 billion.
Spotify ended 2022 with 205 million subscribers, which generated an annual revenue of $12.4 billion (21% up from 2021).
YouTube ad revenues generated $29.24 billion last year.
Revenues from other digital ad-supported platforms and customized radio music, including services like SiriusXM, grew to $1.2 billion last year. SoundExchange distribution reached $959 million.
The U.S. streaming industry: Opportunities and forecast
Where is the U.S. music industry heading in 2023? What music trends can we expect this year (and the next ones)?
In 2022 we saw the music industry revival as live events went back to life after the pandemic and how digital music became the centerpiece of the creation process on streaming and social media platforms.
Short-form video apps like TikTok or Instagram (channels integrated into SonoSuite) will continue being hitmakers for new music and old catalog tracks in 2023.
Labels will continue using these services to release their catalogs, artists to promote their songs, and users to discover music and create viral content with licensed audio in the form of Shorts and Reels.
This trend will strengthen in places like the U.S.
As of February 2023, TikTok reached 150 million monthly active users in the U.S., up from the 100 million it had in 2020.
Throughout this year, this trend may grow, despite the recent proposal by the U.S. Congress to ban the app.
Digital music revenues in the country may also skyrocket in 2023 and continue growing in the upcoming years.
The U.S. music streaming industry is projected to reach $25.71 billion in 2023, according to Statista.
This music market is expected to surpass the $30 billion figure by 2027.
Release your catalog to the best DSPs in the U.S. and increase your revenues
Do you want to deliver your music catalog to the most popular digital music services in the U.S. and boost royalty revenues along the way?
With SonoSuite's white-label platform, you can distribute your artists' catalog to the most used streaming and social media platforms in the U.S., including Pandora, Amazon Music, Spotify, YouTube, Facebook, Instagram, or TikTok.
You'll also be able to register your sound recordings to SoundExchange and manage the collection of neighboring rights royalties.