New 'TikTok Music' streaming service lands in Brazil & Indonesia
TikTok, the popular short-form video app, has recently launched its new music streaming service, TikTok Music, in Brazil and Indonesia. The music industry has welcomed this announcement with positive reception as it introduces a fresh avenue for artists to generate revenue from their creations.
In this blog post let's dive into: 
What is TikTok Music?

Brazilian and Indonesian music markets

Potential impact on the music industry's revenue
Updated content – 26th of July 2023
TikTok landing in Australia, Mexico and Singapore.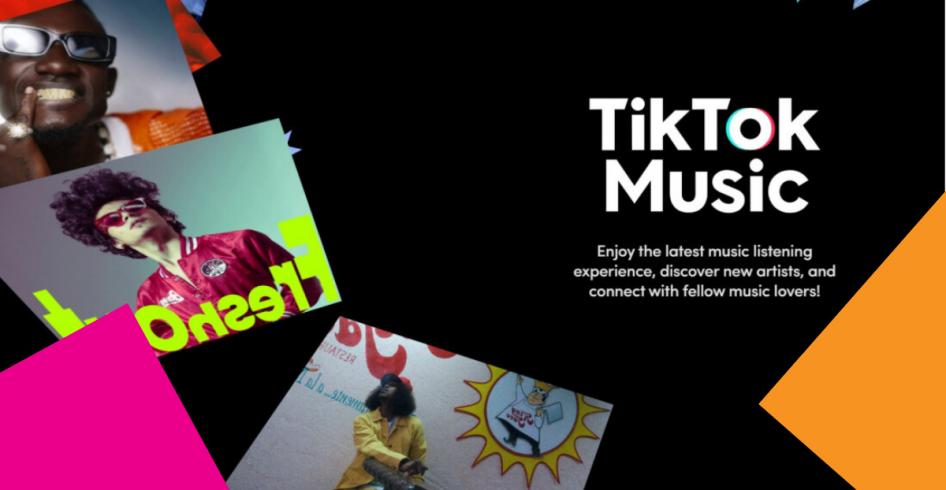 What is TikTok Music?
TikTok Music is the newly announced music streaming service that allows users to listen, download, and share songs from their TikTok account. This platform features an extensive collection of music catalogs from globally acclaimed artists, including Merlin members and major record label companies.
With TikTok Music, users can enjoy listening to complete viral TikTok songs, explore personalized music suggestions, access real-time lyrics, collaborate with friends on playlists, import their own music library, and easily search for songs using lyrics.
This new streaming service will replace Resso, ByteDance's current streaming service, which will stop working both in Brazil and Indonesia on September 5th. Resso will continue its service in India. 
The new streaming service will come with a monthly subscription plan starting from $3.49 in Brazil and $3.25 in Indonesia. 
Why is TikTok Music only in Brazil & Indonesia?
Both markets are currently booming and TikTok wants to focus on the younger generations to offer their streaming services. Let's dive into those markets.
The Brazilian Music sector: One of the World's Top 10 music markets. 
Brazil has long been recognized as a vibrant hub of musical diversity and talent. The Brazilian music industry has experienced significant growth in recent years, currently, Brazil is one of the world's Top 10 music markets, and the biggest driver for the music sector in Latin America, according to the last report by IFPI.
The Brazilian music market is not only one of the most profitable digital markets in the world, but it's the leading industry in the LATAM region.
Brazil holds the position of being the third country worldwide with the highest number of TikTok users. The launch of TikTok Music in Brazil is expected to add another dynamic dimension to the industry's music streaming revenue for 2023.
The annual revenue of Brazil's music streaming industry increased by 15.4 per cent between 2021 and 2022, surpassing 2.17 billion Brazilian reals
The Indonesian Music Market: The fourth most populous nation in the world
The Indonesian music industry has been witnessing a rapid transformation with the rise of digital platforms and streaming services. According to IFPI's last report, In Indonesia music streaming represented 90,6% of music revenues valued at $75.4M
Indonesia currently ranks 2nd country in terms of TikTok users with 113M users right after the USA 
Despite research indicating that music consumption in Indonesia primarily relies on on-demand and freemium models, the influence of TikTok in the country and its significance as a platform for releasing and discovering music is so compelling that they have the potential to alter consumer mentality and drive a shift towards monthly subscription plans. Only time will tell.
TikTok Music and its Impact on the Music Industry Revenue
TikTok's entry into the music streaming arena has the potential to generate substantial revenue for the music industry. By integrating music streaming into its platform, TikTok aims to create new avenues for artists, labels, and rights holders to monetize their music. With the massive user base, mainly Gen Z and the platform's unique ability to turn songs into viral sensations, TikTok Music can significantly impact music consumption patterns and drive revenue growth for the music industry.
Updated content – 26th of July 2023
TikTok is expanding its new subscription-based music streaming platform, TikTok Music, to additional markets. This move comes nearly two weeks after the service's initial launch in Indonesia and Brazil.  TikTok is now inviting selected users from Australia, Mexico, and Singapore to participate in a closed beta test, starting today. Participants in the beta test will enjoy a three-month free trial of the TikTok Music service.
Distribute your catalog to the new TikTok Music streaming service and increase your revenues
Boost your record label or digital distribution business with SonoSuite's white-label platform, and distribute your artists' catalog enabling you to access the vibrant music scenes of Brazil and Indonesia.