Music market focus: Streaming and Latin artists fuel Spain's recorded music industry
The music industry in Spain has always been one of the most appealing markets due to its vibrant live scene and to the opportunities it offers to local musicians and labels working with both Spanish and Latin artists.
During 2020, the Spanish music sector collapsed as a consequence of the pandemic, which caused a considerable revenue loss in both physical sales and live entertainment.
However, things are now looking brighter for this market as music sales are gradually growing since the start of 2021.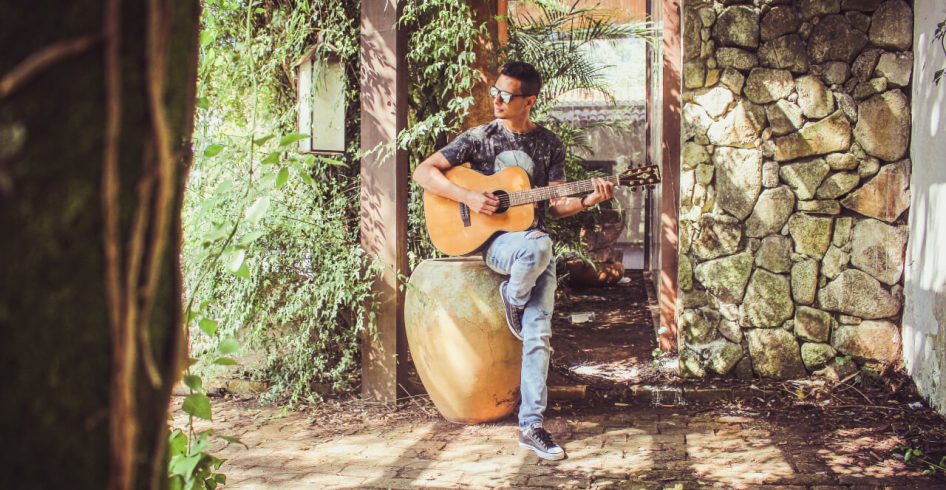 The Spanish recorded music industry shows a notable rebound thanks to streaming and physical sales
The pandemic has been a huge setback for the Spanish music sector, but its recorded music market is strongly bouncing back thanks to the surge of audio and video streaming consumption, and the gradual increase in CD and vinyl sales during the first half of 2021.
Following a modest 4.4% increase in 2020, the Spanish recorded music sector is getting back on track, according to the latest report by Promusicae, the country's recording industry association.
Music sales in Spain grew by 22% in the first semester of 2021, reaching nearly €170 million.
These results were boosted by the fantastic performance of digital consumption.
The Spanish digital music market reached €144 million during the first six months of 2021, which represents a 19.7% rise in comparison to the same period the previous year.
Spaniards chose streaming as their preferred format to listen to music. A stunning 82.3% of revenues, which represented a figure of €118 million, came from audio streaming, including premium subscriptions as well as ad-supported tiers.
Video streaming services have also played a key role in the market growth.
The Spanish music video streaming market reached over €22 million during the first half of the year, which means a 38.63% increase in comparison to the same period in 2020.
Video streaming accounted for 15% of all digital music revenues generated in Spain during that time.
The remaining 2%, after leaving audio and video streaming to one side, came from digital songs, albums and video downloads, as well as mobile ringtones.
The growth of streaming has been fueled by the rise in music consumption of Latin acts
Spanish and Latin artists have been playing a key role in the expansion of the country's music streaming market during the past 12 months.
Looking back to 2020 and considering the results from the report by Promusicae, 80% of music consumption in Spain was in Spanish.
While local artists were essential to drive that growth, Latin acts were the ones that stood out within the national music streaming scene.
Nearly 60% of songs and 61% of albums streamed in Spain last year were from Latin artists.
Figures also reveal that the 57% most streamed musicians were Latin versus 29% who were Spanish artists.
The results derived from audio and video streaming in the past few months are really good, but one thing to note is that Spain is still slightly behind most of its European neighbors in terms of the number of paid subscribers, according to another Promusicae study.
Nevertheless, the report also shows that in Spain there's a strong demand for music. Spanish users listen to more music than the global average.
Spaniards listen to 20 hours a week of music, which equals to 400 songs streamed, compared to the global average of 18.4 hours.
The physical music market is bouncing back after COVID-19
Vinyls and CDs have also been crucial to the expansion of the Spanish recorded music market during the first half of 2021.
Physical music sales generated €25 million euros in the first semester of the year, which means a 39.6% increase compared to what that industry achieved the previous year.
Despite this growth doesn't redress sales to 2019 levels, it's interesting to see how the increasing interest from Spaniards in physical music formats is helping this sector to recover.
Looking at the global music market, we see that vinyl records are making a comeback in 2021 and that the Spanish music industry is also embracing this trend.
In Spain, sales from vinyl records hit €10.7 million during the first six months of 2021.
This represents a considerable 43% of the total physical sales during that period and a surprising 74.3% increase from the first semester of 2020.
On the other hand, CD sales accounted for €13.4 million.
Distribute your catalog using SonoSuite's white-label platform to put your artists' music on the Spanish listeners' radar
The music streaming market in Spain is on the rise, so if you're want to distribute your artists' music to popular DSPs in that country like Spotify, YouTube Music, Apple Music or TikTok, you can use SonoSuite's white-label SaaS platform to manage your releases independently on these channels (and a lot more!) and reach audiences from all over Spain.