Reinventing the live music industry with technology: From live shows to virtual reality couch concerts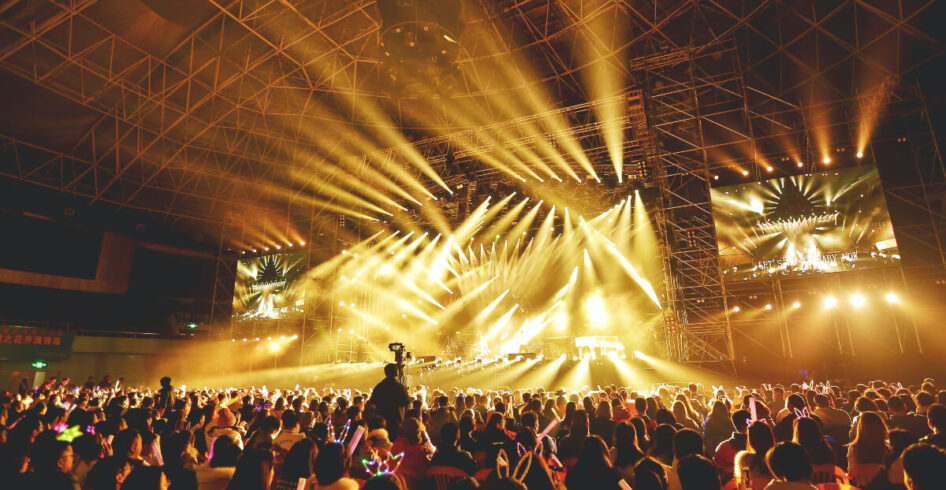 Technology has always had a great impact on the way live music is created, produced, distributed and consumed.
In the last decades, we have seen countless examples of technology reinventing the live music scene, from large scale festivals like Live Aid, which was broadcast on satellite TV and viewed by millions of people around the globe to computer programming shows by big arena bands like Muse or live streams concerts from independent artists on social networks.
Nowadays, in the times of social distancing, live music is relying more than ever on technology.
Live music in times of social distancing
Since the coronavirus pandemic broke out last March, live music industry professionals have been living with uncertainty thinking about what the future may hold for the sector.
In the past few months, thousands of concerts and festivals have been cancelled and tons of music venues around the globe have closed the doors causing the live entertainment business to globally lose a big sum in revenue.
In fact, according to a recent forecast by Pollstar and considering growth rates from the first quarter of the year, the live music industry could lose up to $8,9 billion in revenues in 2020.
Despite some live music industry professionals believe the machine will run again at its full capacity in 2021, the truth is that the return of crowded-based in-person shows remains a mystery.
Many music workers also fear that when large-gathering live concerts will come back, they may not be the same as before.
The Pollstar report, where 1,350 industry professionals were surveyed, reveals that the future of live entertainment looks quite challenging in terms of production costs and how the audience will respond to post-Covid events.
An impressive 63% of respondents said they believe that concert-goers "will be afraid of large gatherings" and 44.2% confessed that "larger festival gatherings and stadium events are over."
In a world where live concerts are limited by social distance and the future of massive in-person performances remains unclear, it seems that the best option is to use the latest technology to bring new live music experiences to the comfort of people's homes.
Repurposing the live music industry with technology-based solutions
A number of initiatives have arisen during the past few months to revive the live music game.
Artists, music promoters, agents, ticketers and managers have invented new ways to keep the business afloat during these difficult times.
Alternatives like drive-in concerts and socially distanced shows at small venues have been very useful to lessen the impact caused by the restrictions on large in-person gatherings in music venues.
For many industry professionals, technology has been the best ally.
Live music has been alive in the digital world thanks to livestream, virtual reality concerts and gamified gigs where artists can turn into online animated characters.
Some live music industry professionals are using holograms, others are introducing face-mapping technology in their shows to get closer to audiences and see their reactions when performing through live streams, while others are offering interactive performances that can be experimented with the use of VR headsets.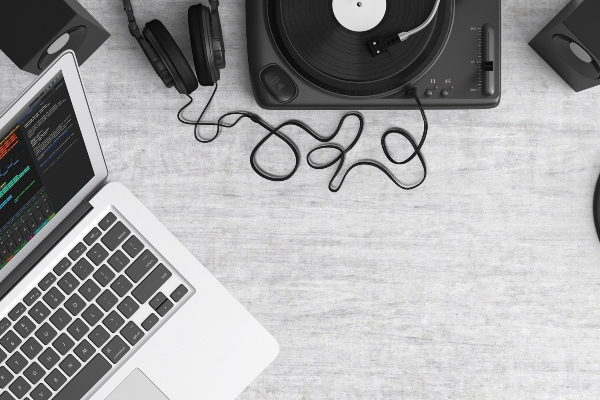 Are live-streaming and VR concerts the future of live music?
If we look at current trends, it is pretty obvious that the sector is going into this direction.
A recent survey about Canadians' music habits during the pandemic conducted by Abacus Data and commissioned by Music Canada, an association that represents the top music labels in the country, revealed that 24% of Canadian music fans "are watching more recorded live concerts than before."
Even though 80% of respondents said that digital shows can't replace live concerts, a considerable 70% confessed that they "felt satisfied with the experience" of watching live streams.
Audiences are getting used to consuming live music online and it seems these habits are here to stay.
Even if live events come back to the format that we had previous to the Covid era, many music fans will still be hesitant about the idea of attending large-venue concerts or festivals.
According to the survey by Abacus Data and Music Canada, 26% of live music fans "will probably never feel comfortable" going to massive concerts and 50% feel the same about big festivals.
The revolution of live stream concerts on social media platforms
Social networks have been core to keep connections between artists, labels and fans during the coronavirus pandemic.
Everyday more and more artists perform live on platforms such as Instagram Live, Facebook Live, YouTube Live or Periscope.
In fact, services like Twitch have experienced a substantial increase in the viewing hours for live-streaming music performances during the lockdown.
Twitch's "Music & Performing Arts" broke a new record during the second quarter of 2020 and became the 16th most popular category with an "increase of 268% in hours watched".
Other social media platforms like Snapchat are repurposing their strategies and incorporating new music-powered features to enhance their users' live stories.
Here's another explicit example that proves that technological innovation is once again transforming the live music scene.
The question now is: will digital music events completely leave big crowd-based live shows out of the equation? Only the future will tell!
Curious about what's next for the live music industry? Follow our blog to get the latest news about the sector.
Alternatively, if you want to know how independent artists, venues and brands are working together to #SaveOurStages, don't miss the "Supporting Independent Music Venues" webinar (Thursday, October 22 at 3.30pm ET) by Brand Summit 2020: Music For Good.