7 steps to start and grow your record label: Release your artists' music worldwide
Launching the career of an artist can be a great challenge!
In the third chapter of our exclusive guide named 7 steps to start and grow your record label, we talked about the contracts you may encounter in your day-to-day as an independent music business and gave you some examples of how to negotiate with the stars from your roster.
Once the legal aspects are set, another challenge comes in! The next step is to create a strategy for your artists' releases.
Nowadays, it's easier than ever to make your catalog available everywhere thanks to the flexibility the digital music industry provides when it comes to distribution.
However, it's important to consider the different options you have when making your artists' music public.
Keep reading to discover the essentials of music distribution in 2022.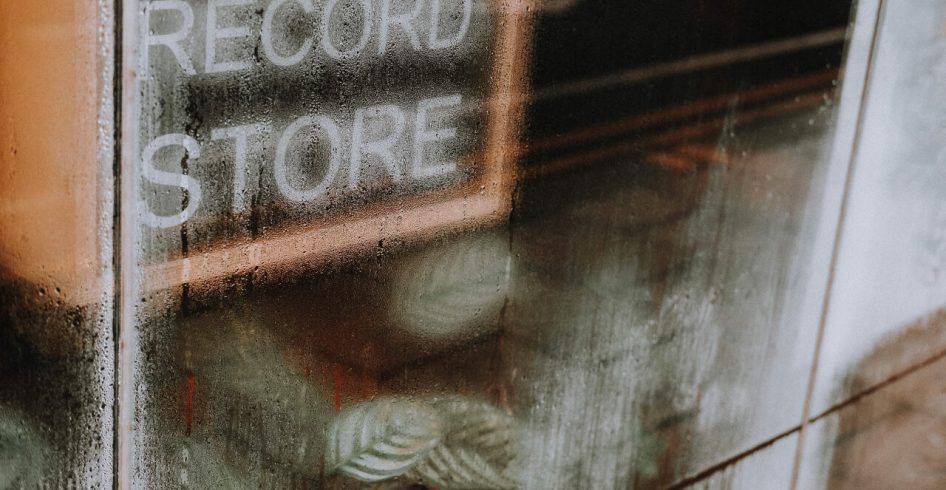 How to release your artists' music to reach audiences worldwide
If we look at the current digital music scene, we see that plenty of independent artists prefer to record, launch, and promote their projects on their own, but they're missing an important point: Record labels can accelerate and professionalize the entire distribution process and help them connect them with the right audience.
Labels still are an essential piece to fuel any artist's career. They offer all the necessary resources, expertise, and funding upfront to develop and market talent, providing support for recording, marketing, promotion, touring, merchandise, and distribution.
If we pay attention to distribution, in particular, we see that artists can't directly upload music to all existing streaming platforms.
They still need to be signed to a record label or use the services of a third-party music distributor, or aggregator to do so.
As a record label, you can provide your artists with these added values.
This is why before any music release your label makes, you'd first think about how and where you want your artists' songs to be distributed.
You can make your catalog available in physical or digital stores or include both of them in your distribution strategy to provide a better offer to your artists and increase revenues.
Physical music distribution
To get your artists' music on physical shops (releasing CDs, LPs, and Vinyl records), you'd need the service of a distributor specializing in these types of deliveries and with an extensive network of mail suppliers, and chain stores as well as independent music retailers.
Is it worth going for physical music distribution now in the streaming era?
Digital music is dominating the current global scene, but looking at last year's worldwide music sales, we see that physical formats like vinyl records made a comeback in places like the U.K. or the U.S.
Earnings from vinyl records reached the £86.5 million mark in the U.K. in 2021, its best performance since 1989.
This is something to take into consideration when defining the strategy of your artists' music releases.
Digital music distribution
Let's face it: The world is now digital. The music business isn't an exception.
The last IFPI Global Report revealed that streaming is driving recorded music sales to new records.
Last year alone, music streaming revenues reached the $16.9 billion mark, a considerable 24.3% year-on-year increase.
Digital music distribution is a must if you're looking for flexibility, high speed, and total control when releasing any music from your catalog, and want to help your artists to reach global audiences within hours and for a reasonably low budget.
While digital distribution ensures music can be listened to from almost any corner of the world, one thing to consider when releasing your catalog online is to select the right DSPs so your artists can connect with the right audience.
You can deliver your catalog to music streaming services popular amongst all age ranges and available in different locations across the globe such as Spotify, Amazon Music, iTunes/Apple Music, Tidal, YouTube, or Deezer; social media platforms like Facebook, Instagram, or TikTok, or even live game streaming services like Twitch to reach younger audiences.
Organizing and uploading your music catalog to different digital music platforms at the same time may seem a bit time-consuming and complicated, especially if you think about meeting all the requirements requested by every DSP.
Here's where a white-label music distribution service can be of great help!
If your record label wants to go digital, the best choice is to use a white-label solution like SonoSuite that allows you to build, manage, and grow your music distribution business with full flexibility.
As a preferred Merlin partner, we can provide delivery access to over 220 DSPs worldwide.
Our technology allows you to activate different digital music stores at the same time, upload content considering DSPs' guidelines, manage takedowns, and get royalty reports from each channel.
The waterfall music release strategy
In the fast-paced digital world, labels need to constantly release music more frequently to battle for listeners' attention.
You need to plan a digital strategy every time you put any of your artists' songs, EPs, or albums "out there".
Think about release dates, DSPs for distribution, markets, and the type of content you'll use.
A good trick to keep streamers engaged and interested in your catalog is to use the waterfall release strategy.
The tactic consists of gradually releasing singles in a cascade over time until an EP or album is completed.
The waterfall release method is great to generate a great number of streams on platforms like Spotify as every time a track is launched, it's added to a page where the user can find all the previous releases from that album or EP.
What's next?
Do you want to know more about the process of distributing your artists' catalog online and some of the requirements you'd need to fulfill when doing so?
In the fifth chapter of our guide, you'll get all the answers! Just key an eye on our blog because we'll publish the article very soon!