7 steps to start and grow your record label: Select your artists and repertoire
When starting an independent record label, one of the most important things to think about is what artists and music genres you want to cover.
After all, having a defined roster of artists that want to create a name within a specific genre or market can help you attract the right audience.
In the first chapter of our 7 steps guide to start and grow your record label, we talked about how to set up your music company, choose your business model, and play with your branding to show your customers what your label offers, including the type of acts you represent.
In the second episode, we want to dig deep into the last area mentioned above to uncover what lies behind the process of talent discovery and development.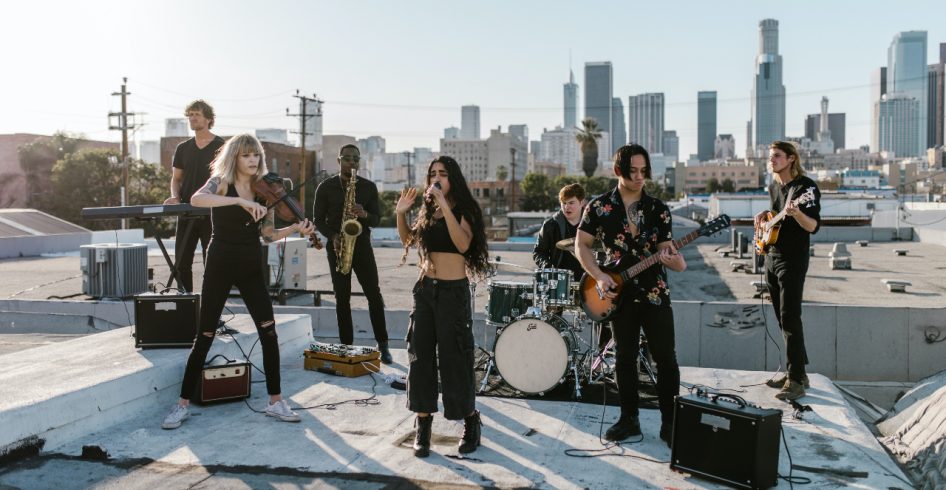 All you need to know about selecting the right artists and repertoire for your record label
Once you've designed, structured, and defined your music company, the next step is to scout for artists.
To do so, you'd need to set up your "Artists & Repertoire" (A&R) department, which is the one in charge of looking for and signing new talents to join your roster.
Depending on the size of your music business, you can have a team of people to do this job or just a single A&R representative who can act as the main point of contact with artists.
The role of A&R representatives goes beyond the idea of identifying, making the initial contact, and negotiating with new acts for your record label. Their job also includes developing, refining, and marketing talent to connect with particular audiences.
Scouting new artists and bands for your record label can be very demanding, but also fun as it involves a lot of online and offline networking with people from different musical backgrounds, going to clubs and shows to discover the local scene, and listening to demo submissions or online playlists.
Some independent labels are experts in signing bands and musicians that play specific genres to cater to specific audiences.
If, for example, you are the only label in your city distributing hip-hop music, you may have more chances to make your brand a big name in that field.
Independent hip-hop artists who want to make a breakthrough in the music industry may also come to you to distribute and promote their music.
Finding independent artists and bands for your record label on streaming services
Some record labels prefer to work with unsigned indie artists or bands who are already building a name for themselves on streaming platforms and popular social networks.
You can try your luck in artists management agencies, but if you're one of those DIY labels that love to manage every single aspect of your business, a great way to find artists playing in that league is to check out specific playlists from streaming services and other digital music services like Spotify, Apple Music, SoundCloud, or Pandora.
You can also check for the latest music independent trends on video streaming platforms like YouTube, Soundtrack by Twitch, Tencent, or TikTok, channels that are integrated with SonoSuite's white-label solution for music distribution.
Do you want to know what other music channels are integrated with our platform?
To find rising stars on streaming or social media platforms like Instagram or TikTok, all you have to do is to use the search tab and begin exploring with popular hashtags like #NewMusic, #NowPlaying, #NewSong, #NewRelease, #DIYMusician, #MusicMaker, #ReleaseRadar, #ListenToThis, #MusicArtist, #SongWriter, #Unsigned, #UnsignedArtist, #UnsignedBand, or #UnsignedSinger.
If you want to go local, just dive into location tags. Search for specific cities or hashtags like #SupportLondonArtists or similar ones.
Don't forget to follow other music industry profiles, including journalists, local media outlets, and music venues, to find suggestions about emerging artists.
Playlists from independent curators on platforms like Spotify, Deezer, or Apple Music can also be very useful to discover unsigned artists and bands that may fit in your record label.
Once you spot and sign the right stars for your independent label, it's time to work closely with them during the recording, production, and distribution process and assist them when the time comes to crafting a marketing and promo strategy to appeal to their target audiences.
In the third chapter of our guide, you'll learn all about dealing with artists and publishers and how to set up contracts.
Just keep visiting our blog as the new episode will be available soon!