YouTube 2021 Recap: Exploring the video-sharing platform's year in music
The year is coming to an end and that is the perfect excuse for many streamers to take a journey to explore which artists, songs, and albums dominated their personal playlists on their favorite streaming service during 2021.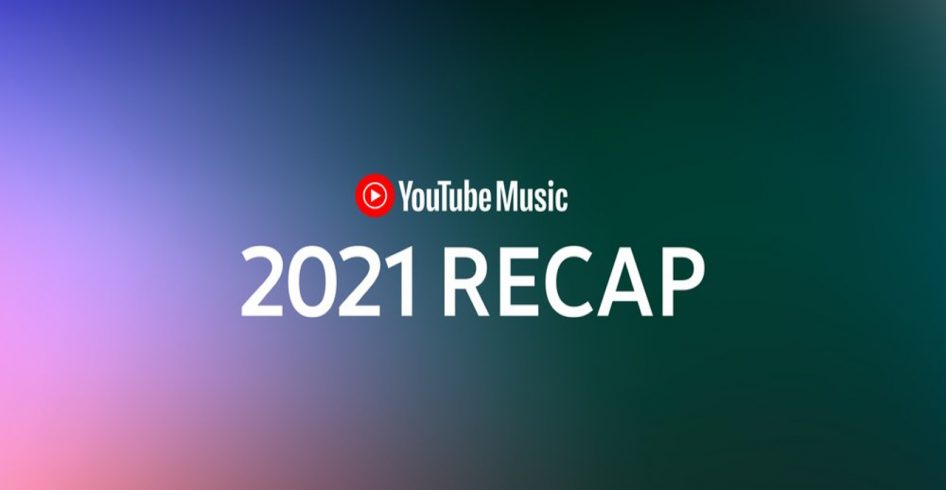 YouTube rolls out a Music 2021 Recap feature for users to revisit the content they streamed the most
Social media channels are buzzing with users sharing their Spotify Wrapped 2021 insights, but YouTube users can now dive into the music they've listened to the most during the past 12 months as well.
The Google-owned video streaming service has recently rolled out a Music 2021 Recap feature, similar to Spotify Wrapped, where users can see their personalized stats from this year -including top artists, songs, playlists, and music videos- and share the insights with other music lovers online.
YouTube Music 2021 Recap also highlights users' personal music discoveries and gives them an overview of the artists and songs that made a global impact in the last 12 months.
While Music 2021 Recap is the latest feature launched by YouTube to stay on the top of the straming game alongside other big names in the industry like TikTok or Spotify, this one isn't the only tool unveiled by the video-hosting giant during this year. Keep reading to find out more.
Dive into YouTube Music's own 2021 Recap
Take a look back at some of the most important YouTube updates in 2021 and discover how to use these new integrations to enhance your digital strategy as a music business.
YouTube Shorts expands globally to compete with TikTok
The beta version of YouTube Shorts, the short-form video-sharing app by Google, was initially launched in India in the fall 2020, but it wasn't until 2021 that YouTube decided to make the feature available in other countries.
The tool was released in strategic markets such as the U.S. in March and expanded to more than 100 countries around the world a few months later.
By the Summer of 2021, the app was generating over 15 billion global daily views. A huge step in YouTube's plan to conquer the short-form video space and outpace TikTok as the Top app in that field.
Tip: Use YouTube Shorts to promote your catalog. Upload it to YouTube's library by using SonoSuite and encourage your artists to use their songs when creating their own clips in Shorts. Remember that Shorts allows users to share videos, which is a great option to reach a wider audience.
YouTube launches hashtag landing pages to improve content discoverability
Hashtags are great to discover useful content on social media. In January, YouTube improved its own hashtag system by adding dedicated landing pages supporting specific tags.
These new pages feature only videos that include the hashtag term searched by the user, leaving out other related content. Users can also land in any YouTube Hashtags Landing Page by clicking on a linked tag displayed on the platform.
Since the feature was released, loads of record labels, distributors, and artists have been using this new hashtag search system to put their content on the map.
Tip: If you want to improve your artists' music discoverability in YouTube, add at least three relevant hashtags on the description of each video uploaded. That means using terms that describe the content best. It could be the music genre, artist name or even something that appears in the video itself.
YouTube hits 50 million Music and Premium subscribers
In September, YouTube crossed a new milestone by surpassing 50 million Music and Premium subscribers, an additional 20 million users subscribed since December 2020. That growth was particularly impressive in markets like Brazil, India, Japan, Russia and Korea.
While many users probably subscribed to the service when Google Play Music shut down and merged with YouTube Music at the end of 2020, the cause to that increase may be also attributed to the fact that YouTube offers users uninterrupted access to a huge music catalog featuring over 80 millions songs, more than what most competitors offer.
Tip: YouTube has more than two billion monthly logged-in users (including those 50 million Music and Premium subscribers) around the globe that generate billions of views, so when delivering to this channel, make sure to explore alternative monetization options.
You can join the YouTube Partner Program and drive some additional revenues from Premium members watching your artists' videos by getting part of their subscription fee. This depends on the channel and if it meets YouTube's requirements.
YouTube vs TikTok: The video platform competition intensifies
YouTube currently is the world's biggest video platform with over two billion active users watching content every month, but as of May 2021, TikTok, the Chinese video app owned by ByteDance, managed to put YouTube on the ropes in two key music markets like the U.K. and the U.S.
TikTok's user engagement on Android devices in these two countries was bigger than YouTube's. The first one became particularly popular amongst younger audiences (Gen Z and T).
Nevertheless, YouTube still owns the first spot as the main video-sharing app in terms of average watch time on other devices in those countries, as well as in other key places like Japan or South Korea.
Tip: Diversification is key when delivering and promoting your music catalog. In addition to using YouTube to reach audiences in strategic markets around the globe, ensure you also add TikTok in your digital distribution strategy (you can use SonoSuite's white-label platform to activate these two DSPs) to attract a younger audience: Gen Z and T.
YouTube continues improving its copyright enforcement system
In early December 2021, YouTube published its first biannual Copyright Transparency Report to shed some light on how its copyright policies work and to show what mechanisms are being used to help right holders to better protect their content on the platform.
Over the past few years, YouTube has launched a set of features -including the award-winning Content ID system, the popular Copyright Match or the public Webform tool- to build a fair ecosystem that balances the needs of creators, artists, rights holders, and viewers.
In H1 2021 alone, over 722 million claims were made through Content ID (the 99% of all copyright actions on the platform) and more than 1.6 million removal requests were made by using the Copyright Match Tool.
YouTube continues working to expand its copyright management features to help rights holders to have full control over their content.
Tip: When distributing content to YouTube as a copyright owner, make sure to set Content ID and provide evidence that you have exclusive rights to use this copyright-protected material (audio and visuals) in your videos. A digital fingerprint with a specific Content ID then will be attached to that piece. This will help you identify potential matches on assets uploaded by other users and ease the process if submitting a copyright takedown request.
Do you want to deliver your catalog to YouTube Music and reach audiences worldwide? Contact one of our dedicated account managers to see how our white-label solution can help your music distribution business grow in 2022!