We're now connected to Pinterest!
Pinterest is a social media platform offering users the option to create, curate, and share virtual collections of content.
While many use Pinterest to discover and create visual content, the popular social media network is also offering a space for artists and labels to share their music with the world.
With Pinterest, creators and brands can also amplify their stories with licensed music.
Now, the visual discovery social network is expanding into the creator community with a new testing option in the U.S. allowing creators to share 60-second clips with music available in its audio library.
Do you want to send your catalog to Pinterest through SonoSuite and increase the chances of having your artists' music shared by creators? Keep reading to find out more!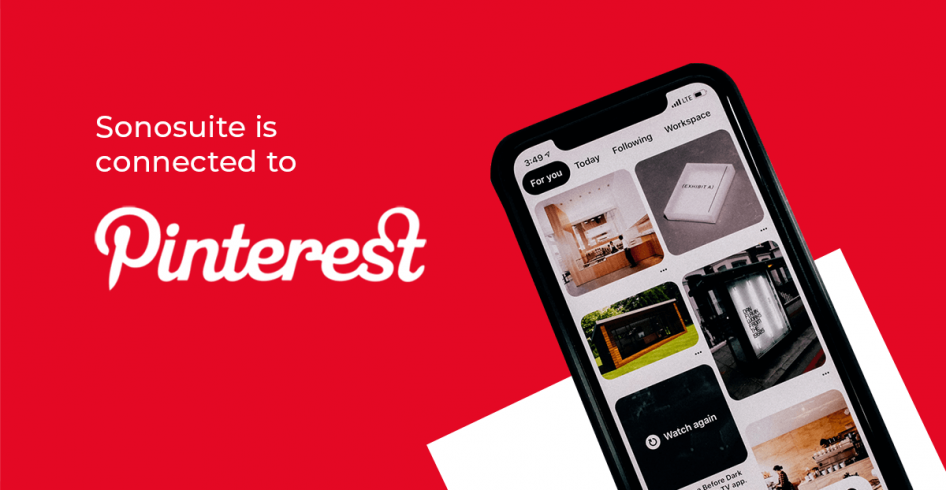 What is Pinterest and why should you use it to deliver your music catalog?
Since its release in 2010, Pinterest has turned into one of the most-used image-sharing social networks in the world, competing with the likes of Facebook, TikTok, and Instagram.
Pinterest has an extensive fanbase around the world, and it has a great influence on different generations.
Nevertheless, its popularity is bigger amongst younger audiences, in particular Millennials.
Right now, Pinterest has over 430 million active users worldwide, sharing their content every month.
Not only that, 1 billion videos are being watched every on the platform, including clips featuring music.
It's undoubtedly a great tool for music distribution, promotion, and discovery.
Music on Pinterest: How does it work?
The platform allows users to create Pins, which are posts featuring images or videos, and other members of the Pinterest community can save them into their Boards.
Pins can be used to create awareness about your artists and their releases or drive traffic to their online stores to sell music, merchandise, or concert tickets.
Pinterest also offers the option to add outbound links to other social media channels or streaming platforms like Spotify, YouTube, Snapchat, TikTok, or Deezer (channels integrated with SonoSuite), potentially giving your artists the opportunity to increase their fanbase, streams, and royalty revenues.
With this new connection between SonoSuite and Pinterest, you can request your catalog to be featured on the platform's curated audio library.
Are you ready to include Pinterest in your digital strategy?
Contact us to find out more!