SonoSuite Wrapped 2022: A year of music business achievements
We're about to say goodbye to 2022 and ring in the new year. It's the perfect time to look in the rear-view mirror and recall all the incredible things happening throughout this year in the music industry.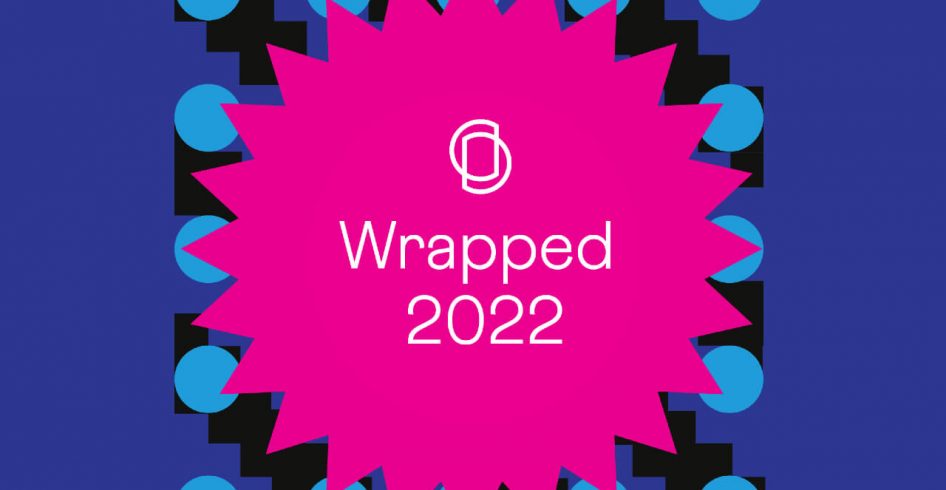 This is our Wrapped 2022!
The last 12 months have been phenomenal for the music sector thanks to streaming, which has driven global music consumption and revenues to new heights, consolidating strategic markets like the U.S., Canada, Mexico, Japan, India, Spain, and the U.K.
Only in the U.S., the world's most powerful music market, audio streams crossed the one trillion mark for the first time ever in a single year as the latest report by Luminate suggested at the end of November.
Looking at the music sector on a global scale, we can conclude that 2022 has been a fantastic year for everything that's been digital.
We've witnessed the consolidation of the music industry's shift towards on-demand streaming.
In fact, music streaming has completely outpaced other formats, including physical and other digital options.
Apps like Spotify, Amazon Music, Pandora, or Apple Music, channels integrated into SonoSuite for distribution, have multiplied the number of users in 2022. They have seen more content included in their libraries as well.
More and more record labels and distributors choose the streaming model to expand their artists' catalog reach and increase royalty revenues.
The numbers speak for themselves:
The digital music industry is expected to reach the $27.24 billion mark by the end of the year.
The best formats to discover music
Game and video streaming services like TikTok or Twitch have played a key role in taking digital music to a new level, helping globalize artists and redefining how listeners are discovering music in 2022.
The usage of short-form video platforms has increased in strategic markets like the U.S. and Canada, LATAM, and Europe, but APAC has been the ice on the cake.
Apps like TikTok or Resso have driven music discovery in places like Indonesia, Thailand, and the Philippines.
APAC has positioned as the world's second-fastest-growing region on TikTok.
Gen Z, Millennials & Music streaming
There's a new paradigm in the music scene. Music lovers use streaming services and social networks to experience music at a whole new level.
In 2022, there's been an increasing adoption of smart devices, which have given users the possibility to use streaming services to listen to music anytime and anywhere, but also the option to engage with their favorite artists and create viral content with licensed music.
Gen Z and Millennials are digital natives by definition. They are trendsetters in the virtual world and this includes the online music sector too. They've been particularly hooked to music and video streaming apps.
In H1 2022 alone, on-demand video streaming in the U.S. reached 77 billion, which represents a 6.3% increase from the previous year.
In places like APAC, the impact of music and video streaming has been even greater!
Streamers in APAC, mainly Gen Z and Millennials, currently are 39% more likely than the ones in the U.S. to use this format.
2022: A great year for SonoSuite
In SonoSuite, we've also contributed to making part of this magic happen. We've helped scores of labels and distributors to share their artists' music with the world.
Our clients have distributed thousands of releases and generated over 5 billion streams on DSPs like Spotify or Amazon Music.
In 2022, we've added some of the most important DSPs and social networks, including Pinterest or Adaptr, to our white-label solution and partnered with key companies like Warm, Rotor Videos, and LinkFire to provide a better offer to both our existing and new clients.
In fact, we've also been listed as one of Spotify's preferred partners, which means that the popular streaming platform highly recommends our technology to music companies.
We've encouraged record labels, distributors, and aggregators from around the world to create a successful and profitable business with our all-in-one solution for music distribution and royalty reporting.
And we'd love to continue doing so in the future!
What does the digital music industry look like in 2023?
The future looks great for the online music scene. The global streaming sector will continue growing in 2023 and by 2026 is expected to reach $45.31 billion.
Short videos and user-generated content with licensed music will probably continue dominating the sector.
On-demand streaming platforms currently are the primary source of revenue and music discovery. It seems that this won't change next year.
This means that digital distribution and white-label distribution in particular will provide the best business opportunities within this competitive field.
Are you ready to keep the rhythm and jump into 2023 with music? Don't miss a beat and stay tuned to our blog to be up to date with the latest music tech news and upcoming trends!