Music distribution opportunities: The U.S. industry and the streaming culture
Streaming is delivering a great year for the global music industry.
The year hasn't ended yet, but figures from the first six months of 2022 show that global music streaming is in good shape and growing steadily, according to the new Midyear Report by Luminate.
During H1 2022, audio streaming reached the 1.6 trillion mark, a 24.7% increase over the first semester of 2021, and video streams rose 28.1% to 901.5 billion.
Music streaming is consolidating in strategic countries like Canada, Spain, Portugal, Turkey, Japan, and Australia, but in one market, in particular, the U.S., it's been a catalyst for its music industry's revival.
Are you thinking about distributing your music catalog to DSPs operating in the U.S. like Spotify, Tidal, or Pandora to help your artists reach a wider audience, get more streams, and maximize royalty revenues?
Keep reading to discover the most noteworthy music industry trends and insights in the North American country and why you'd prioritize this market whenever you plan the digital distribution strategy for each of your artists' releases.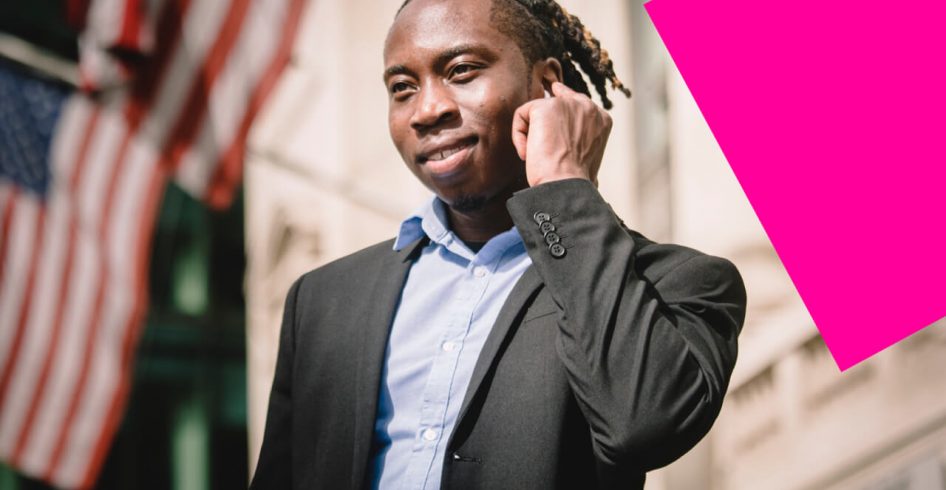 Streaming continues its race to music stardom in the U.S.
There's no doubt that streaming is the king of formats in the U.S. (and other markets worldwide!).
During the first half of 2022, music streaming eclipsed other formats, including physical and other digital options.
Most listeners in the U.S. prefer to use streaming apps rather than shop for physical albums or use services offering digital downloads.
Younger audiences (Gen Z and Millennials) in particular are more engaged than any other generation with audio and video streaming.
They use these options to listen to music on a daily basis, but also to discover new music, from new releases from their favorite mainstream singers to songs from emerging independent artists.
In H1 2022, on-demand audio streams hit 543.2 billion, a 12.4% volume increase from the previous year, while on-demand video streaming reached 77 billion, a 6.3% gain from 2021.
This is mainly due to the increasing adoption of smart devices giving users the possibility to listen to music in a different way, anytime and anywhere through streaming apps and social media platforms like Facebook or Instagram.
Smartphone users in the U.S. are also pioneers embracing the global trend that consists of creating their own content and adding licensed music by using platforms like TikTok or Twitch.
This is one of the most used alternatives by record labels, aggregators, and other distribution companies that want to generate additional streaming revenues with their artists' catalogs.
Listeners in the U.S. also love to stream catalog records (albums older than 18th months).
Last year, we saw that music fans were reconnecting with old favorites, and it seems that this tendency is far from disappearing.
Catalog stream sales continued to rise with a 19% increase over the same time last year.
This is something to take into account when uploading your artists' catalog on DSPs available in the U.S. You can include old tracks and new releases to expand your streaming income.
On the other hand, music sales from other formats decreased during the first six months of 2022.
Physical albums went down to 36.5 million, 4.7% less than the previous year, and digital track sales fell by 21.4% to 80 million.
The only exception: Vinyl records!
Once again and following music trends from the previous year, vinyl LP sales reached 19.4 million, but that growth wasn't as substantial (1%) if we compare it to the results from H1 2021 (108.2%).
What about the future of the music streaming industry?
There's a new era of growth for the streaming music industry in the U.S. and worldwide.
According to the new MIDiA music forecast report, global recorded music revenues will reach $89.1 billion by 2030 and streaming will be core to accelerate this growth.
It's estimated that 82% of music revenues in 2030 will come from streaming.
The U.S. will remain the world's Top market driving the largest share of subscription revenue growth, strongly competing with markets in the APAC region, China in particular.
Release your music catalog to the best DSPs in the U.S. with SonoSuite
Are you interested in distributing your artists' music to the most popular streaming services and digital music stores in the U.S. (and the rest of the world) and boosting your revenues?
With our B2B white-label platform, you'll be able to manage your catalog with full flexibility and deliver it to the hottest DSPs and social media channels right now, including TikTok, YouTube Music, Spotify, Pandora, Napster, Twitch, Facebook, Amazon Music, and Tidal.