Exploring 50 Years of Music Industry Revenues
The music landscape has undergone a significant transformation over the past 20 years, with streaming taking center stage.
While the 70s, 80s, and 90s saw physical formats like vinyl records, cassettes, and CDs enjoy a golden era, the early 2000s marked a period where digital music started to ascend until reaching unprecedented heights today.
The music business has witnessed a remarkable evolution in the last 50 years, but 2022 stood out as a significant milestone, according to the last report by the Recording Industry Association of America.
Recorded music revenues in the United States grew for the seventh consecutive year and hit a record high of $15.9 billion in 2022.
How have music industry revenues changed in the last 50 years?
Keep reading this blog post to explore the shifts in music consumption and revenues across the past five decades, from the days of physical formats to the streaming era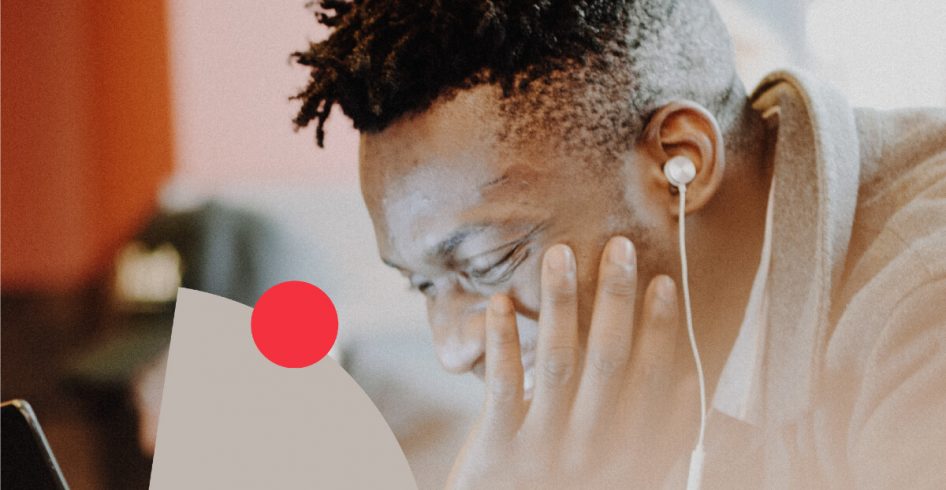 Music industry evolution: A 50-year journey from vinyl records to streaming dominance
Looking at how the music landscape has evolved through the years, we see that physical formats dominated the industry from the 1970s to the 1990s, but a different format became popular in each decade.
Vinyl records
In the 70s, vinyl records including timeless classics by bands like Pink Floyd, Led Zeppelin, or Fleetwood Mac, captivated the masses until cassettes made an appearance.
However, nostalgia plays a key role for listeners, and vinyl records made a comeback during the COVID-19 pandemic.
In 2020, Vinyl outsold CDs for the first time since 1986.
Last year alone, vinyl records accounted for 71% of physical music revenues.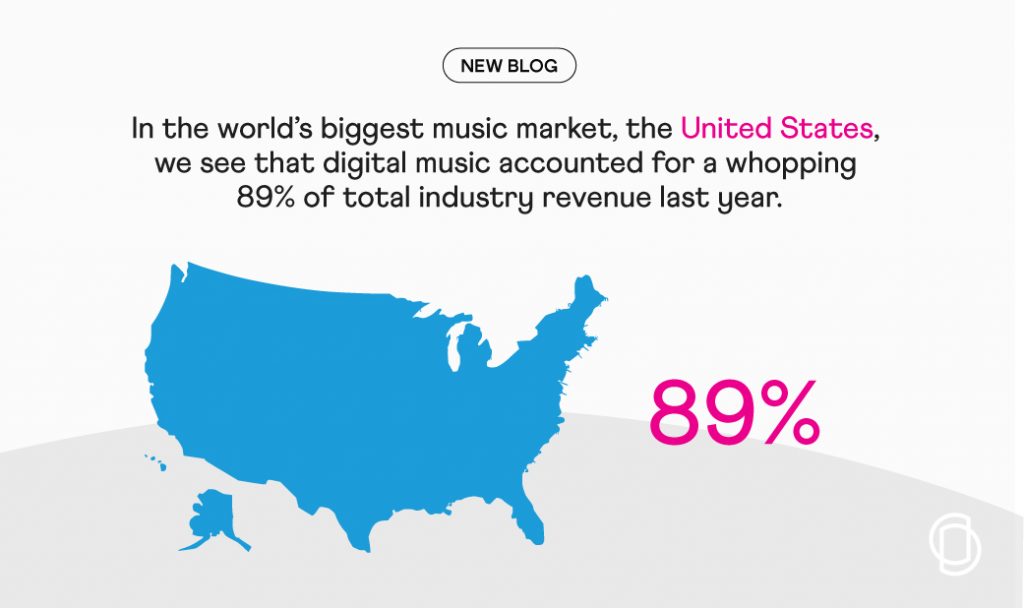 Cassettes and CDs
With the arrival of the Walkman, cassette tapes in the 80s, and CDs in the 90s, the music industry changed as these formats had more capacity and the audio quality was much higher, in particular with CDs.
In the early 2000s, CDs became the top format for music consumption and music global sales reached an estimated $2.5 billion.
As the world turned the new millennium, we witnessed a huge digital transformation in the way listeners consumed and experienced their favorite tunes back then and even today.
MP3 players were a game changer. The introduction of this format to the music market marked the inception of a digital revolution.
There was a time when music piracy also became more prominent through the use of downloadable file-sharing apps.
Popular artists like The Who's Pete Towsend and Metallica raised their voices against these practices. The latest even filed a lawsuit against one of the most popular music file-sharing companies back then alleging that it was guilty of copyright infringement.
After that, Apple released iTunes and the iPod in 2001, allowing music lovers to legally upload dozens of songs on their portable devices.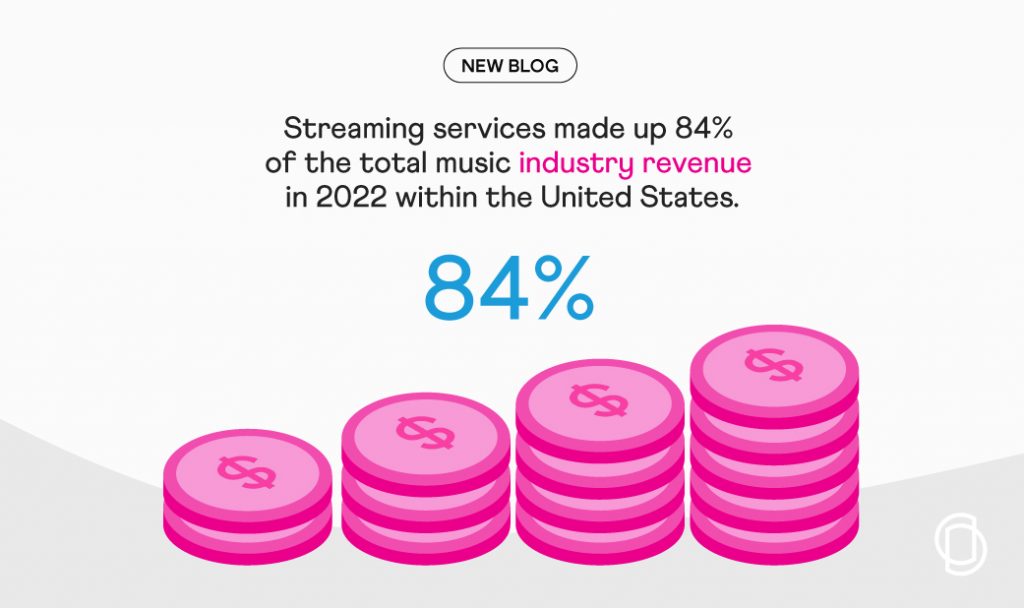 Music streaming services
Music streaming has led the game over the last 20 years, reshaping the way users consume music and professionals distribute content.
Looking at the latest figures by RIAA in the world's biggest music market, the United States, we see that digital music accounted for a whopping 89% of total industry revenue last year.
Streaming services like Amazon Music, Apple Music, and Spotify (integrated into SonoSuite's white-label platform) made up 84% of the total music industry revenue in 2022 within the United States.
Year after year, an increasing number of music lovers are subscribing to streaming services.
The number of paid subscriptions to on-demand music streaming services has risen from 46.9 million in 2018 to $92 million in 2022, indicating a continued appetite for digital music.
Analyzing this music streaming trend at a global scale with the latest IFPI Global Report 2022, we see that streaming has driven recorded music sales to a record-breaking $25.9 billion.
The digital format revolution has not only impacted the biggest music stars right now such as The Weeknd, BTS, Drake, Taylor Swift, and Bad Bunny, with the latter currency being Spotify's most streamed artist with a staggering 18.5 billion streams, but emerging and independent artists too.
The introduction of independent music distribution partners, open distribution platforms and aggregators, and white-label music distribution solutions like SonoSuite in the last decade, has democratized the digital music landscape.
Smaller labels and artists have now the option to independently share their content with the world, boosting their revenues while competing with major players in the industry.
All in all, streaming is changing the sound of music.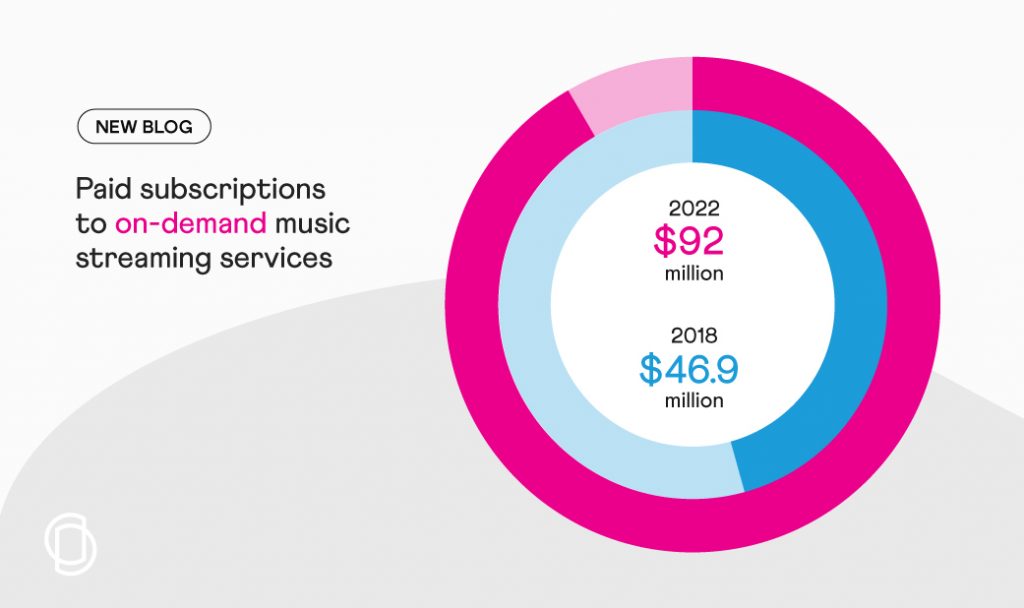 Follow the music streaming trend: Deliver your artists' catalog worldwide with SonoSuite
Undoubtedly, streaming in all its variants, be it audio, video, or live, is the king of formats.
It makes it easier for record labels, distributors, and artists to distribute their content to the world and start earning money within hours.
For users, it makes it easier to discover and listen to new releases and all-time hits from their favorite artists with just a few clicks.
This is why investing time, resources, and money in digital distribution is a must for any record label or distributor.
With SonoSuite, you can deliver your catalog to top streaming services like Pandora, Twitch, Tencent, Joox, Spotify, Amazon Music, Apple Music, and Apple Music, among other 220 DSPs.
Moreover, you can get royalty reports, and manage your day-to-day business operations independently all from a single platform.
Are you ready to join the digital music distribution revolution?